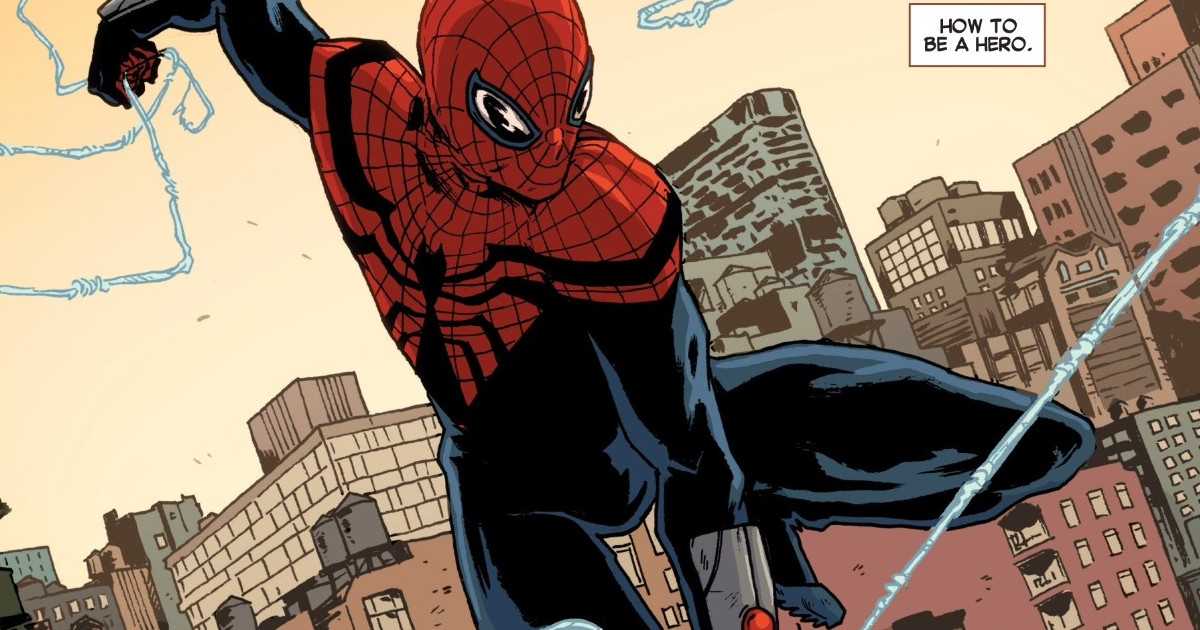 More concept art for Spider-Man: Homecoming has hit the net revealing the costume of Superior Spider-Man!
In the comics, Dock Ock takes over the body of Peter Parker and becomes the Superior Spider-Man!
Marvel Studios artist Ryan Meinerding posted the following Spider-Man: Homecoming concept art on Instagram adding:
Here is another unused suit from @spidermanmovie This design here is based on the awesome The Superior Spider-Man created by @dan.slott and @ryanstegman for the comics. If you saw my #d23expo at the weekend you will have seen my design folder where I showed how many designs I did before one was chosen so basically I have LOTS more of these coming up. But if you want to check them out right now The Art of Spider-Man:Homecoming is out today.
You can pick up Spider-Man: Homecoming – Art of the Movie on Amazon.
"Spider-Man: Homecoming" has a July 7, 2017 release directed by Jon Watts starring Tom Holland, Zendaya, Michael Keaton, Donald Glover, Jacob Batalon, Laura Harrier, Tony Revolori, Tyne Daly, Bokeem Woodbine, with Marisa Tomei, and Robert Downey Jr.
Synopsis:
A young Peter Parker/Spider-Man (Tom Holland), who made his sensational debut in Captain America: Civil War, begins to navigate his newfound identity as the web-slinging super hero in Spider-Man: Homecoming. Thrilled by his experience with the Avengers, Peter returns home, where he lives with his Aunt May (Marisa Tomei), under the watchful eye of his new mentor Tony Stark (Robert Downey, Jr.). Peter tries to fall back into his normal daily routine – distracted by thoughts of proving himself to be more than just your friendly neighborhood Spider-Man – but when the Vulture (Michael Keaton) emerges as a new villain, everything that Peter holds most important will be threatened.