A new Sonic the Hedgehog spot has been unleashed from Paramount which sees the video game speedster having to save the planet.
The footage features a look at Jim Carrey's Dr. Ivo Robotnik attacking Sonic the Hedgehog and his pals.
"Basically, it looks like I am going to have to save your planet," Sonic says as Robotnik's evil inventions are shown. "So uncool."
Watch the spot below, which includes some laughs, as well as the latest Japanese trailer.
Tracking has Sonic the Hedgehog opening from anywhere between $20 million to $30 million at the box office, which is just an okay number, as reportedly, the flick cost around $90 million to $100 million to make. We can assume that if reviews and, at least, word-of-mouth is positive, that Sonic the Hedgehog might do a bit better.
Paramount is probably hoping Sonic does as well as the Warner Bros.'s recent Pokémon Detective Pikachu movie which brought in over $430 million at the box office on a budget of $150 million and starred the voice of Ryan Reynolds.
Sonic the Hedgehog gets released Feb. 14, 2020 starring Ben Schwartz as the voice of Sonic, Jim Carrey as Dr. Ivo Robotnik, and James Marsden as Tom Wachowski.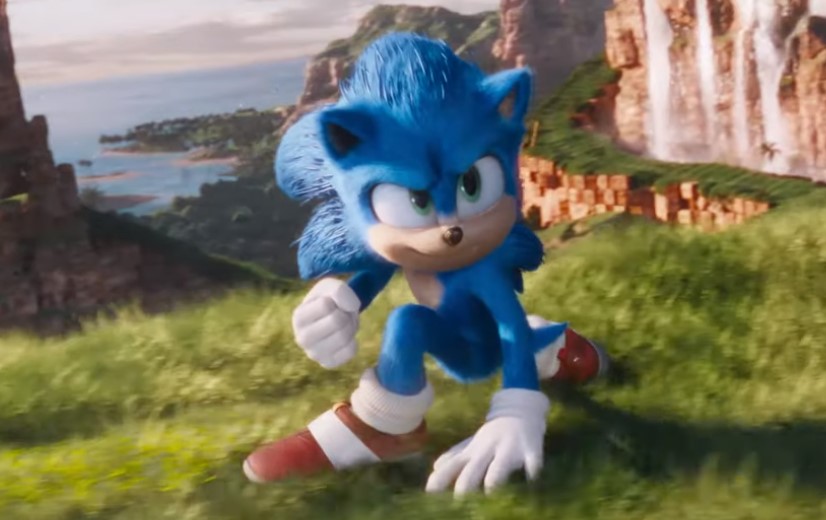 Sonic the Hedgehog spot:
Sonic the Hedgehog Japanese trailer:
Synopsis: Sonic the Hedgehog is a live-action adventure comedy based on the global blockbuster videogame franchise from Sega that centers on the infamously brash bright blue hedgehog. The film follows the (mis)adventures of Sonic as he navigates the complexities of life on Earth with his newfound – human – best friend Tom Wachowski (James Marsden). Sonic and Tom join forces to try and stop the villainous Dr. Robotnik (Jim Carrey) from capturing Sonic and using his immense powers for world domination. The film also stars Tika Sumpter and Ben Schwartz as the voice of Sonic.