Marvel Studios and Disney Plus have released a new "Super Hero" spot for She-Hulk teasing Daredevil.
The footage also actually shows the Hulk showing up She-Hulk, which is quite the opposite of the earlier trailer where she nails it better than the Hulk.
Regarding Daredevil, Charlie Cox is back in the role.
"Can I tell you how excited I was when the audience was able to see that and I realized that I did not have to keep that secret anymore?" Coiro told EW about Daredevil in the She-Hulk Comic-Con trailer. "Yes, Daredevil is in the show. I mean, how can you have a legal comedy and not have Daredevil come into it?"
Coiro continued, "They match each other's wits, is what I can say. I am definitely excited for Daredevil to make his appearance because I think he's going to be a crowd favorite. But I can't tell you anything else about that. The Marvel police is a real thing and I don't want to get arrested by them… To watch Matt Murdoch and Jennifer Walters' She-Hulk and Daredevil go to toe and match wits, I think is something people are going to love."
Star Tatiana Maslany also filled in Deadline, "Charlie is amazing and he does some really great work. You know, the tone of our show is so different, and to see his character in the tone of She-Hulk is really fun to watch."
Watch below.
She-Hulk: Attorney at Law premiers on Disney Plus on Thursday, August 18, 2022. The series follows Tatiana Maslany as Jennifer Walters as she navigates the complicated life of a single, 30-something attorney who also happens to be a green 6-foot-7-inch superpowered hulk. The nine-episode series welcomes a host of MCU vets, including Mark Ruffalo as Smart Hulk, Tim Roth as Emil Blonsky/the Abomination, and Benedict Wong as Wong. The cast also includes Ginger Gonzaga, Josh Segarra, Jameela Jamil, Jon Bass and Renée Elise Goldsberry.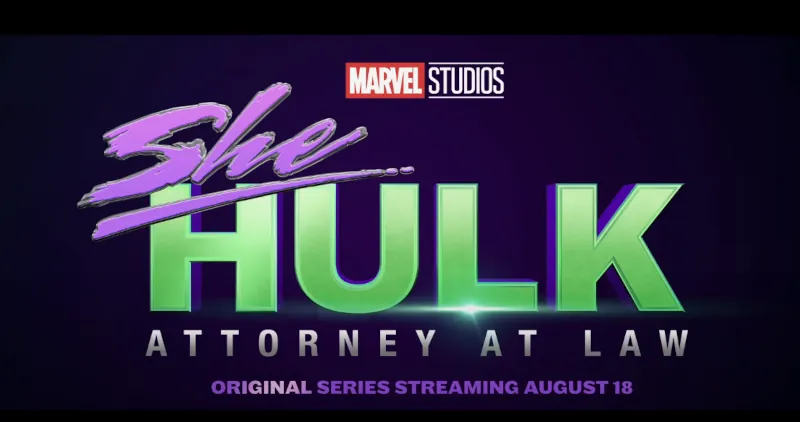 She-Hulk "Super Hero" spot: