Kevin Feige may have another bomb on his hands as it's claimed there are problems with the She-Hulk series coming to Disney Plus and that it's "stupid."
The info comes from Jeff Sneider who has worked for various trades where Sneider says he has talked to Marvel people working on the project and that it's not looking good:
"I've heard not good things behind-the-scenes and I've asked whether it's Moon Knight or Ms. Marvel or Secret Invasion or any of these [projects], they are always like, 'She-Hulk is the one that could be a problem.' I've heard it from people working on it, from people actually working on it who are just like, 'We'll see.' I think that's a lot of Marvel things, honestly, and you know where it's just like, 'Ugh, this could be really stupid, like we'll see.'"

"I'm sure people making Guardians of the Galaxy felt that way, right? And most of the time [Marvel] pulls it out. But there will come a time where they won't, that's just the laws of moviemaking, the laws of numbers."
Rumors have offered that She-Hulk will break the fourth wall in the series (à la Deadpool), that Kevin Feige may make a cameo, that Daredevil will appear, that the show really isn't about She-Hulk but about multiple Hulks, that the son of Hulk could appear, that the show is said to be a legal comedy, and Mark Ruffalo has said he is passing the banner to Tatiana Maslany.
It all sounds like a recipe for a huge disaster.
We can also add that She-Hulk was never meant to be a major player in the comics as Stan Lee only created the character for fear that the ABC The Incredible Hulk TV show would create their own She-Hulk, so Stan Lee did it first to get the rights.
What She-Hulk on Disney Plus looks to be in the MCU is another failed attempt by Kevin Feige to force characters no one wants onto the fans, which in turn sees the project fail. Feige started that nonsense with Brie Larson and Captain Marvel, and his Phase 4 approach is all about that, as continuing with Black Widow, the MCU has been a big failure so far, also including Shang-Chi and Eternals. The Marvel shows on Disney Plus aren't doing much as Hawkeye was terrible and had embarrassingly bad poor production (along with Boba Fett), and the rest of the Marvel shows aren't anything to write home about, either. Wall Street even recently cast doubt on the Marvel brand.
If Sony's Spider-Man: No Way Home proves anything, it's give fans what they want. Is anyone asking for a goofy-ass She-Hulk show? Nope.
She-Hulk Tatiana Maslany: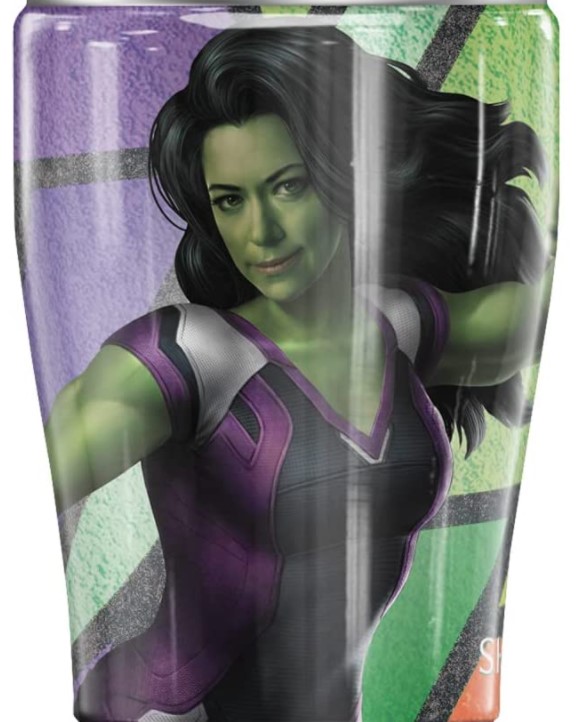 (via CBM)