Marvel fans will have to wait a day longer to watch She-Hulk on Disney Plus, but that's okay because Charlie Cox and Daredevil are confirmed for the show.
Wednesday during the TCA panel saw She-Hulk promoted where it has been made known the series will now premiere on Thursday, August 18 instead of Wednesday, August 17.
Star Tatiana Maslany and creator and director Jessica Gao and director Kat Coiro were on hand to talk up Charlie Cox and Daredevil.
"Can I tell you how excited I was when the audience was able to see that and I realized that I did not have to keep that secret anymore?" Coiro told EW about Daredevil in the She-Hulk Comic-Con trailer. "Yes, Daredevil is in the show. I mean, how can you have a legal comedy and not have Daredevil come into it?"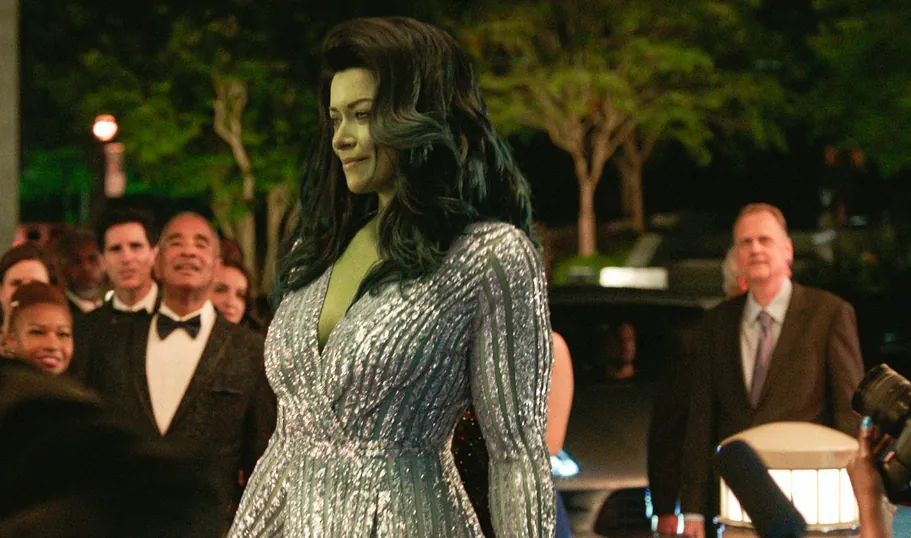 Daredevil will be a "crowd favorite"
Specific details weren't revealed, but they did tease what's to come.
"I think you guys know we are not allowed to tell you any of that," Gao told Deadline with a laugh when asked if Matt Murdoch/Daredevil's appearance in She-Hulk will set up the recently announced Daredevil: Born Again series. "Marvel has security guards posted outside of each of our doors."
"They match each other's wits, is what I can say," Coiro told EW. "I am definitely excited for Daredevil to make his appearance because I think he's going to be a crowd favorite. But I can't tell you anything else about that. The Marvel police is a real thing and I don't want to get arrested by them."
Maslany added while speaking to Deadline, "Charlie is amazing and he does some really great work. You know, the tone of our show is so different, and to see his character in the tone of She-Hulk is really fun to watch."
Coiro also added, "To watch Matt Murdoch and Jennifer Walters' She-Hulk and Daredevil go to toe and match wits, I think is something people are going to love."
Gao also said Maslany and Cox have "great chemistry."
"It really has the vibe of an old Howard Hawks movie," she said.