Following Wonder Woman and Aquaman, the third time could be a charm for the DCEU as it is being claimed Shazam! is the best movie since Christopher Nolan's Batman Dark Knight films.
The rumor comes from Redditor Donna201299 who claims to have seen a test screening and posted, "I saw an early screening for Shazam and it's honestly the best movie DC has put out since the Nolan Batman series."
The Redditor goes on to offer his/her review of Shazam! (note: I've omitted two potential big spoilers the Redditor revealed):
Shazam may just be the movie to put DC back on track. This movie was pure joy to watch from beginning to end. The script is great and performances are amazing, although with a few underwhelming ones. Amazing surprises and really heartfelt story. Marvel better bring their A game because the competition is getting crisp.

In short, just like in the comics: Billy's a troubled kid, He's found by the Wizard Shazam who tells him he wants him as a successor because he's about to die and that Billy was chosen to replace him so he becaome Shazam. At first he's using his powers just to have fun with his friends but after the villains come into the picture, well you know how it goes.

Now for the villains: Sivana is a rich scientist who has everything, but he's dying from Cancer. He tries to cure himself but science doesn't help so he turns to magic after he's lured by a mysterious figure who promis him a way to cure himself to a place with strange statues and a huge fountain. From there he get crazy super powers that turn him evil.
Consider this a rumor for now, but since Shazam! is only a few months away, it is probable WB did test screen the movie a time or two.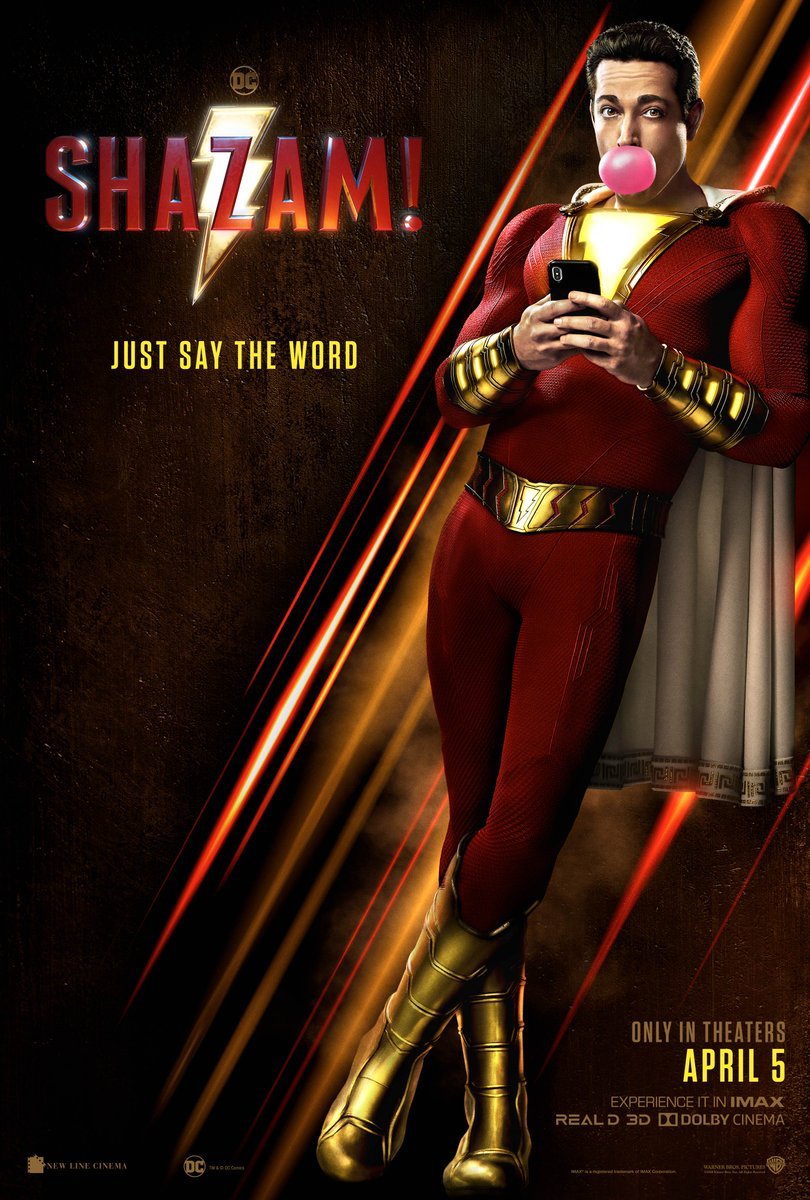 Shazam! has an April 5, 2019 release starring Zachary Levi as the titular DC Super Hero; Asher Angel as Billy Batson; Mark Strong in the role of Super-Villain Dr. Thaddeus Sivana; Jack Dylan Grazer as Billy's best friend and ultimate superhero enthusiast, Freddy, part of the foster family that includes Mary, played by Grace Fulton; Darla, played by Faithe Herman; Eugene, played by Ian Chen, and Pedro, played by Jovan Armand. Cooper Andrews and Marta Milans play foster parents Victor and Rosa Vasquez, with Djimon Hounsou as the Wizard.
We all have a superhero inside us, it just takes a bit of magic to bring it out. In Billy Batson's (Angel) case, by shouting out one word—SHAZAM!—this streetwise 14-year-old foster kid can turn into the adult Super Hero Shazam (Levi), courtesy of an ancient wizard. Still a kid at heart—inside a ripped, godlike body—Shazam revels in this adult version of himself by doing what any teen would do with superpowers: have fun with them! Can he fly? Does he have X-ray vision? Can he shoot lightning out of his hands? Can he skip his social studies test? Shazam sets out to test the limits of his abilities with the joyful recklessness of a child. But he'll need to master these powers quickly in order to fight the deadly forces of evil controlled by Dr. Thaddeus Sivana (Strong).