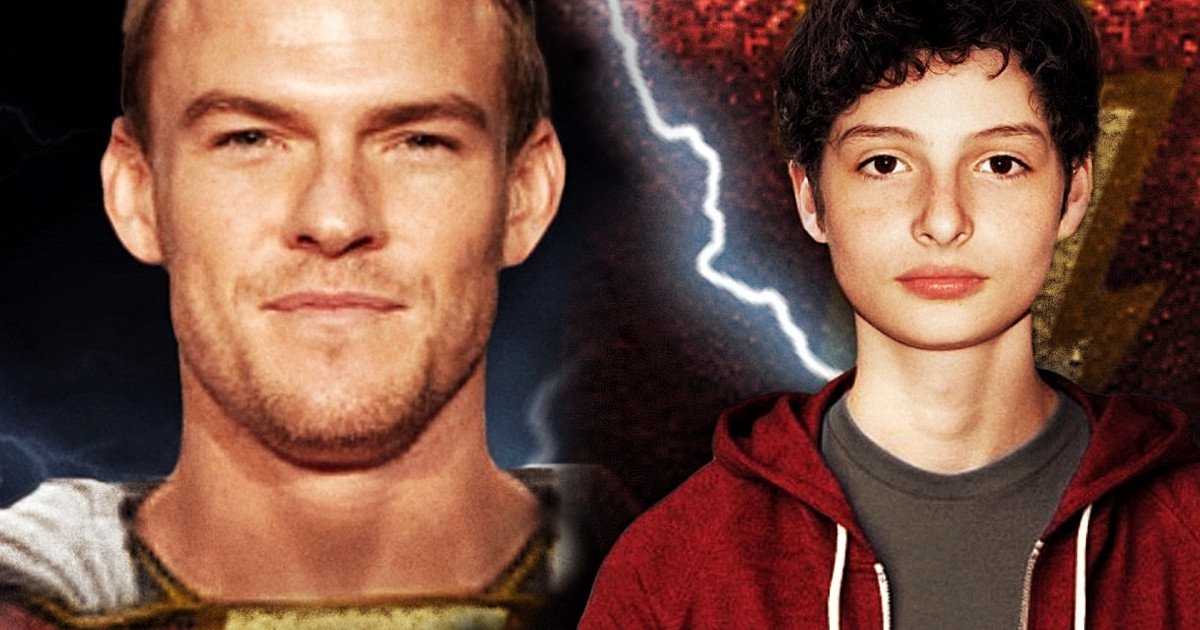 A recent rumor surrounding the Shazam movie states Galavant actor Josh Sasse and WWE superstar John Cena are being eyed to play Captain Marvel.
One name missing from the list is obviously Alan Ritchson who strongly resembles the official Captain Marvel Shazam DCEU concept art that was revealed at Comic-Con. Ritchson noticed the resemblance as well:
As if we needed any more convincing on the idea that Alan Ritchson could play Captain Marvel, a fan went out and whipped up the following art of Alan Ritchson as Captain Marvel along with Stranger Things and IT movie's Finn Wolfhard as the young Billy Batson.
Looks pretty good!
David F. Sandberg has been teasing the start of pre-production for Shazam, but no casting announcements have yet been released.
It's said Shazam will start filming at the beginning of the year for a 2019 release date.