SYFY and Asylum have revealed five new posters for Sharkado 6, the final movie in the franchise, featuring Ian Ziering as Finn, Tara Reid as April, Cassie Scerbo as Nova and Vivica A. Fox as Skye.
The posters tease, "History's biggest disaster comes to and end."
Finn: "He came. He saw. He conquered."
April: "When it pours, she reigns."
Nova: "She slays in every time period."
Skye: "They're re-making history."
Sharknado 6, titled The Last Sharknado: It's About Time, premiers Sunday, Aug. 19 at 8/7c on SYFY.
Here is the synopsis and teaser:
Our hero Fin (Ian Ziering) has battled sharks all over the globe, but in this last installment he will tackle the final shark-tier — time travel. In the ending moments of SHARKNADO 5: GLOBAL SWARMING, Fin was seen wandering alone on Earth after it was destroyed. Now he must travel back in time to stop the Sharknado that started it all. Will Fin and the gang be able to set everything right and save the world once and for all? A production of The Asylum, THE LAST SHARKNADO: IT'S ABOUT TIME is directed by Anthony C. Ferrante, based on an original screenplay by Scotty Mullen.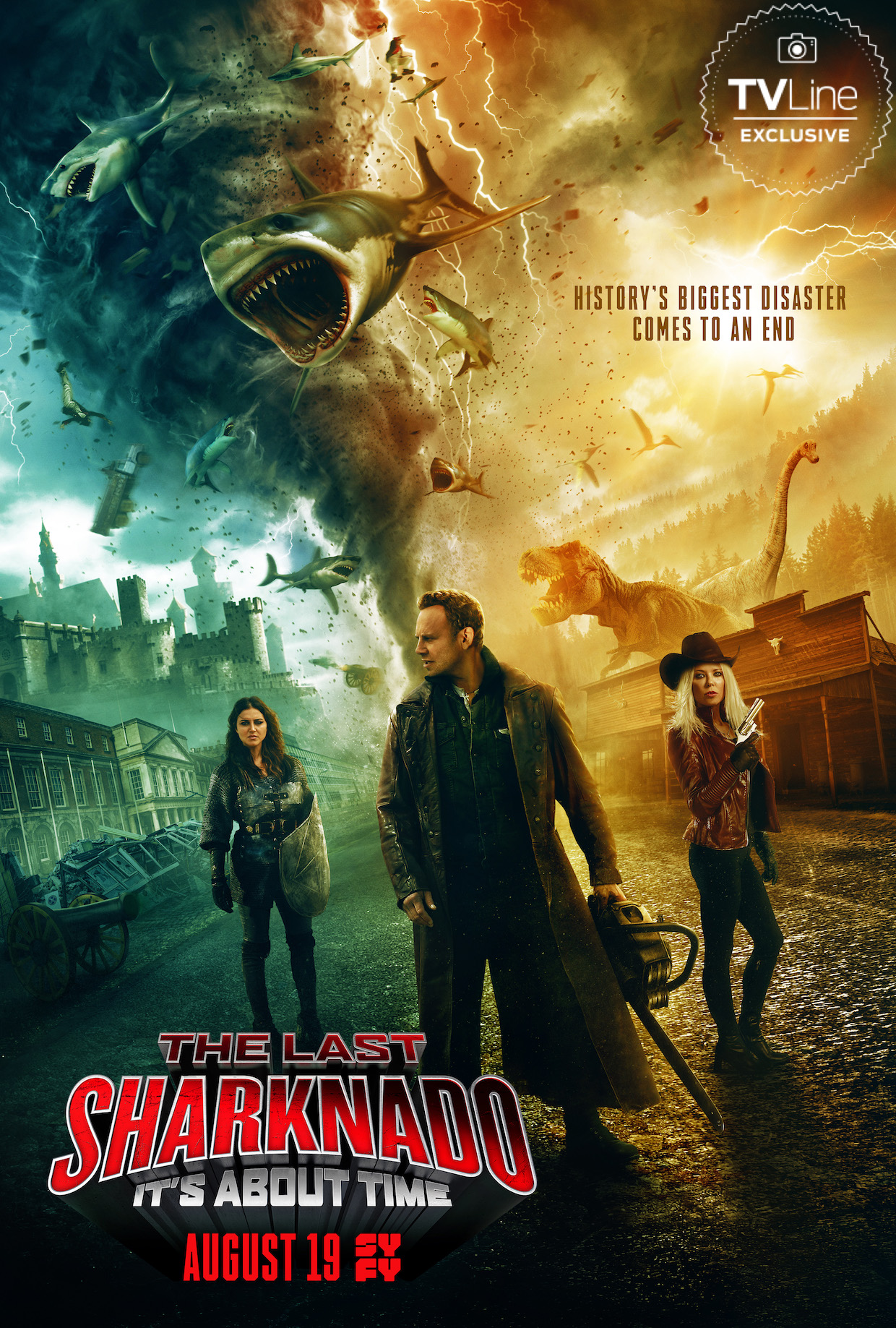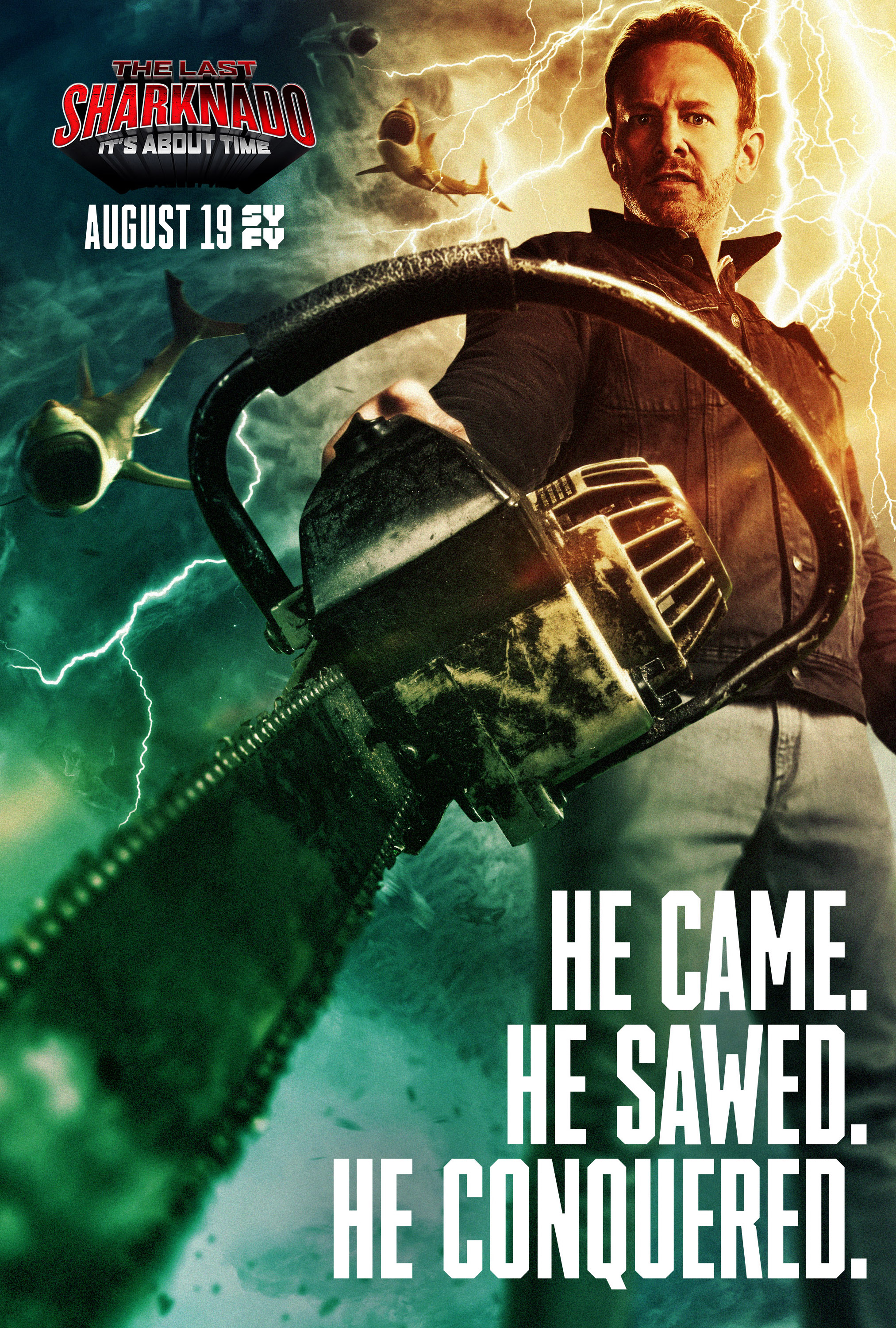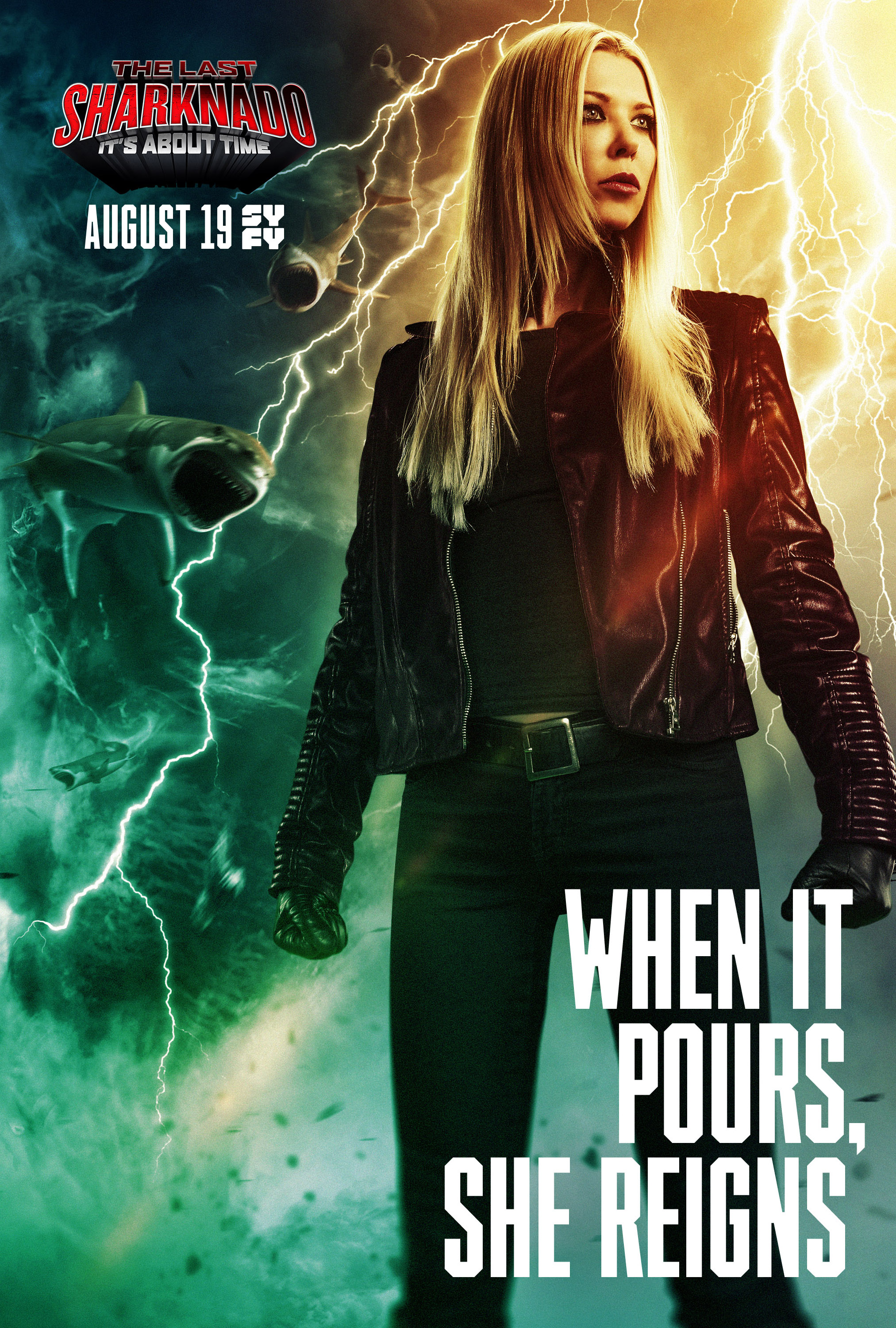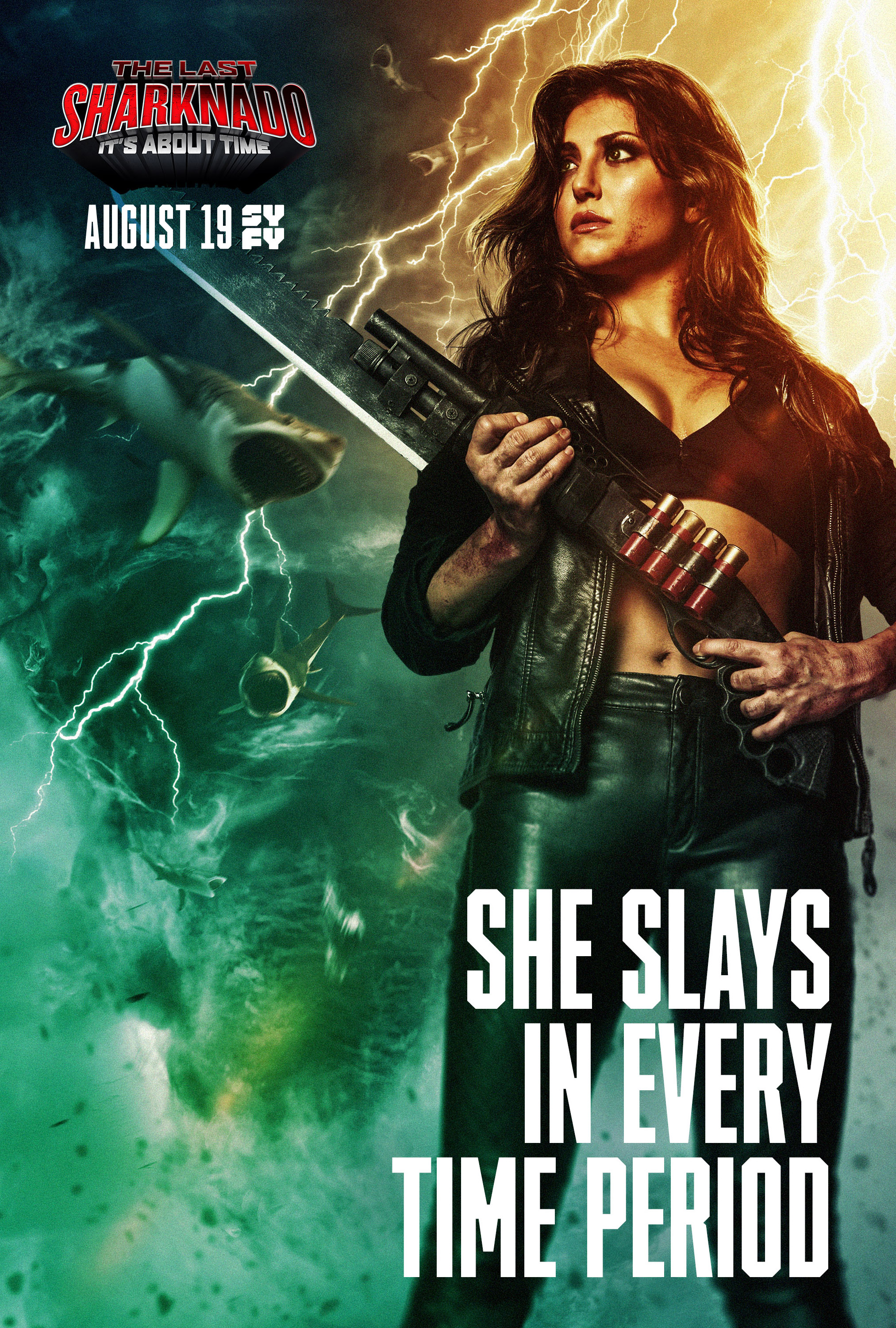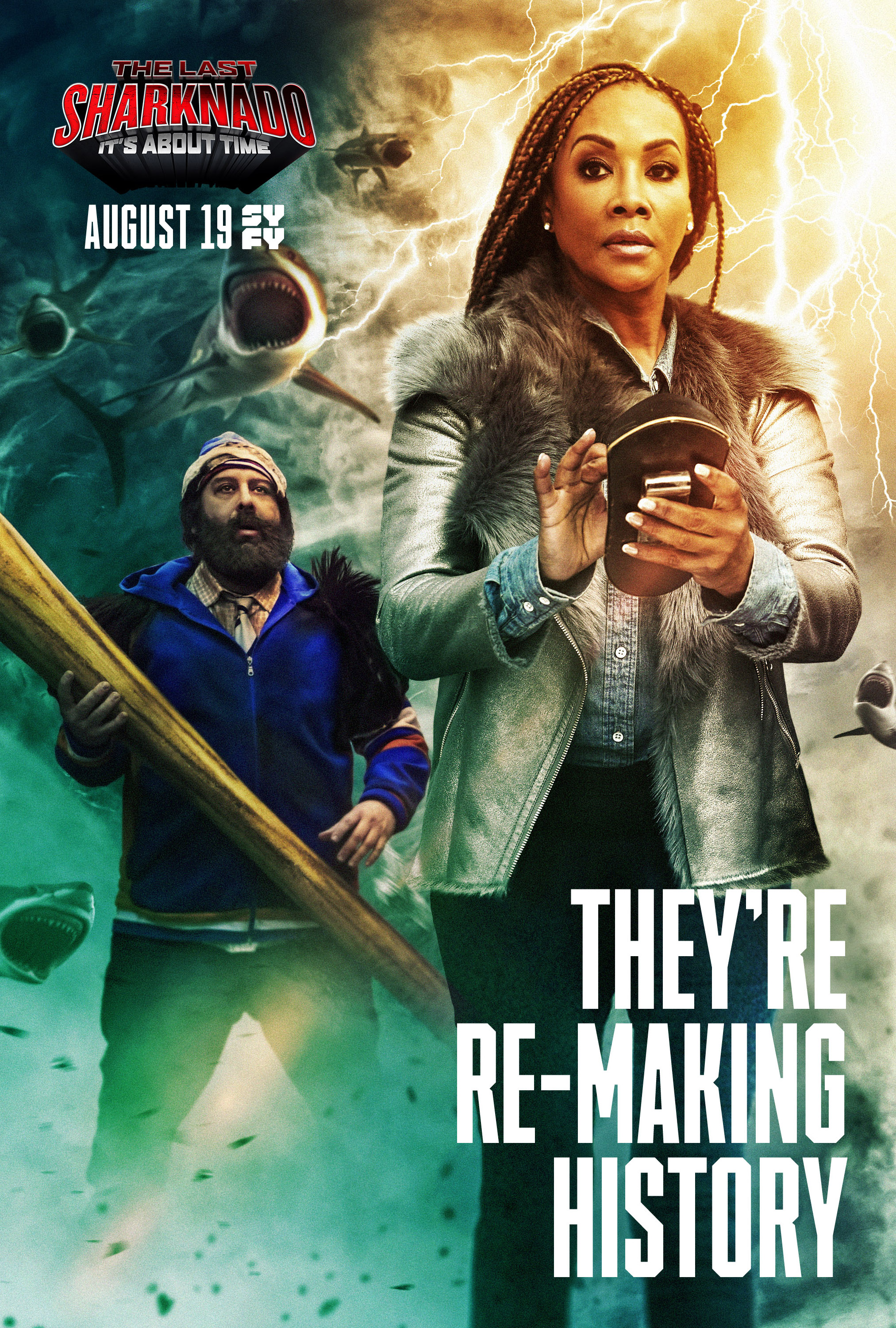 (via TV Line)