Sharknado is back in theaters this month for a two-night-only cinematic event to celebrate the film's 10 anniversary.
Asylum has released a new Barbie-themed "Barbnado" poster (via THR), as well as a new trailer (watch below) announcing the event.
The Sharknado 10th anniversary two-night event takes place on August 15 and 16 and includes a fully remastered version with 100s of new special effects.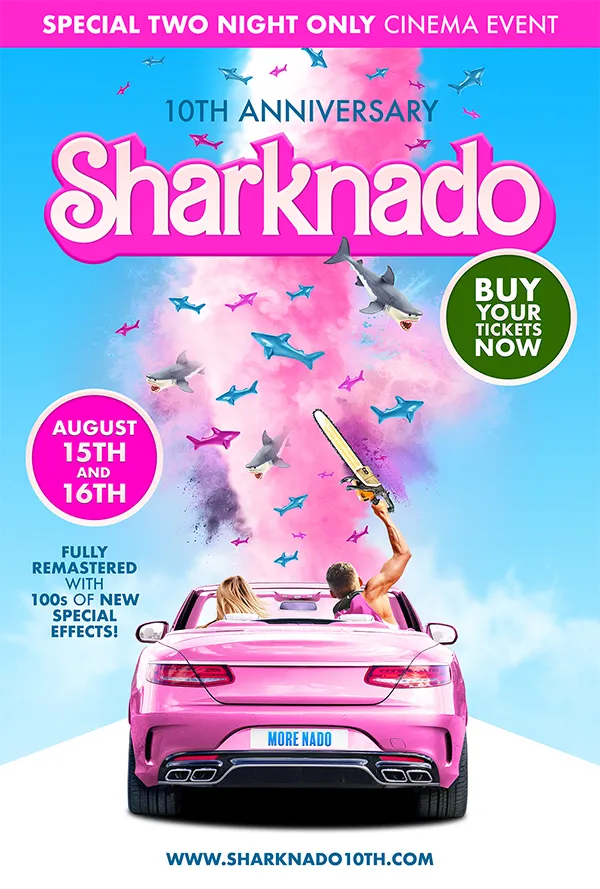 More Sharks, More 'Nado!
The posters and trailer tease "more sharks, more 'nado!" and "don't miss all the kills & thrills."
Sharknado is the first flick of the franchise released as a TV movie on SyFy back in 2013 starring Ian Ziering, Tara Reid, and John Heard. Five sequels have also been released with Sharknado 2: The Second One, Sharknado 3: Oh Hell No!, Sharknado: The 4th Awakens, Sharknado 5: Global Swarming, and The Last Sharknado: It's About Time along with a a Las Vegas musical.
In Sharknado, regulars of a beachside bar including owner Fin (Ian Ziering/Beverly Hills 90210), bartender Nova (Cassie Scerbo/Make It Or Break It) and local drunk George (John Heard/Home Alone) team up with Fin's ex-wife April (Tara Reid/Scrubs) to investigate the ecological nightmare that has sharks swimming through the streets of Los Angeles and falling from the skies.
Head on over to sharknado10th.com for tickets.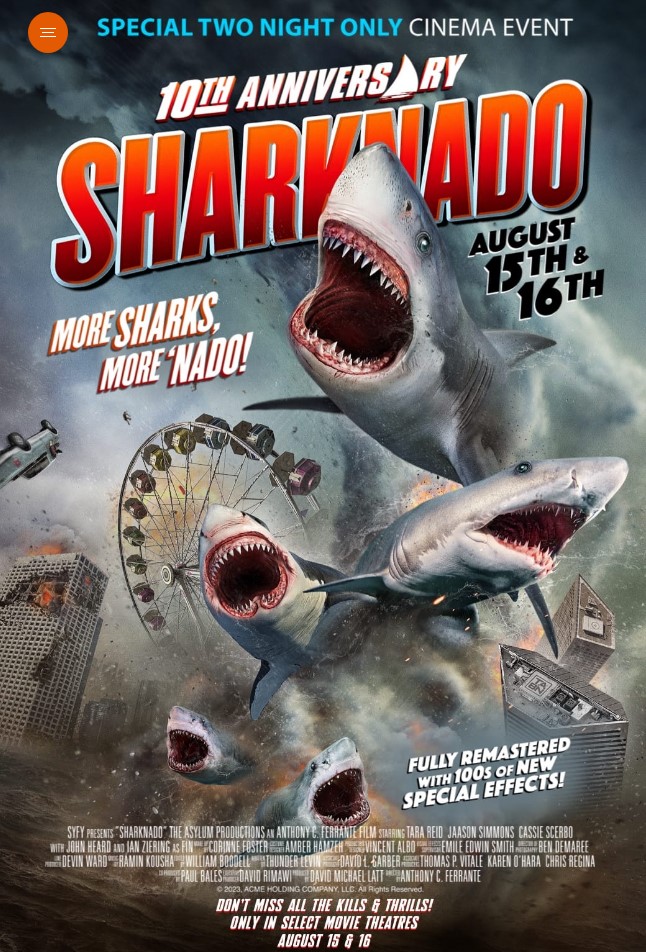 Watch the trailer: