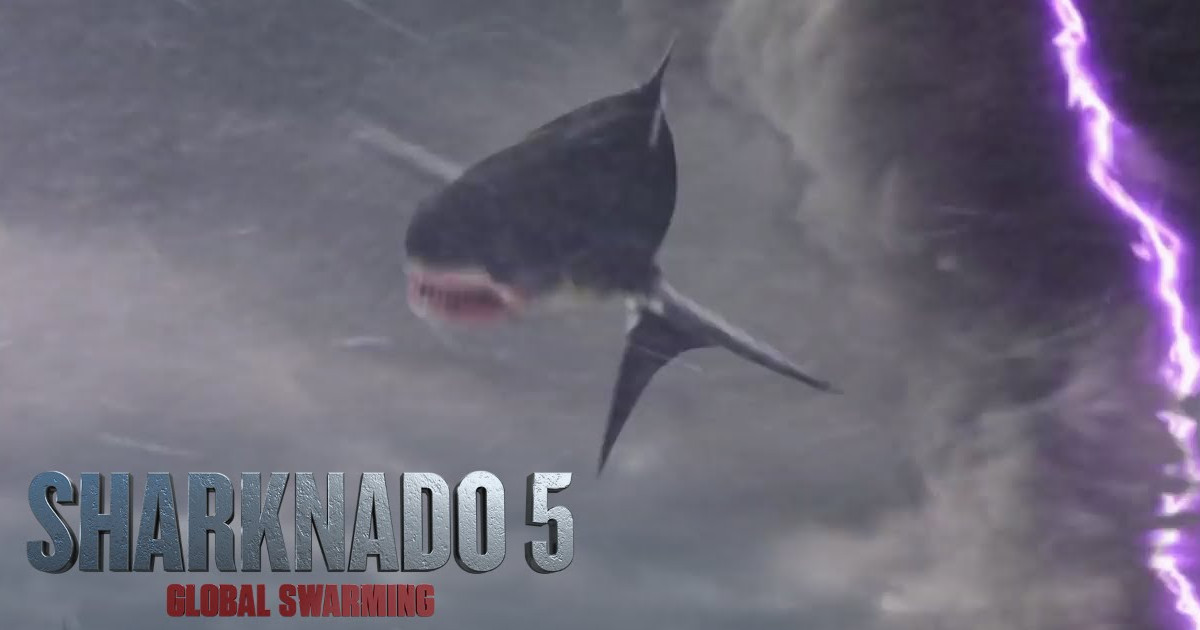 SyFy released the Sharknado 5 Comic-Con trailer teasing the origins of the Sharknado!
Sharknado: Global Swarming stars Ian Ziering and Tara Reid.
In Sharknado 5, with much of North America lying in ruins, the rest of the world braces for the inevitable – a global sharknado. Fin Shepard and his family must put a stop to this disaster before Earth is completely obliterated.
The origins of the Sharknado will be revealed when Sharknado 5 premieres August 6 at 8/7c on SYFY.