DC Comics continues with its woke approach to its characters as the latest is that Lois Lane has been race-swapped into an Asian American.
Sarah Khun, writer of Shadow of the Batgirl, is penning the young adult graphic novel Girl Taking Over: A Lois Lane Story which reimagines Lois Lane as an Asian American teenager.
"Y'all!!! I got to write a graphic novel for DC Comics starring a biracial Asian American LOIS LANE!" she tweeted. "This is a glorious collaboration from me and fabulous artist @joviellety, out April '23!"
Y'all!!! I got to write a graphic novel for @DCComics starring a biracial Asian American LOIS LANE! This is a glorious collaboration from me and fabulous artist @joviellety, out April '23! 💖💖💖 Check out an exclusive preview at @angryasianman! https://t.co/D3dHGK67D8 pic.twitter.com/PMss0iJmrY

— Sarah Kuhn (@sarahkuhn) October 3, 2022
Shane Davis and Yanzi Lin respond
Former DC Comics artist Shane Davis and his wife, Singaporean Chinese immigrant Yanzi Lin, spoke about the comic on their YouTube channel, Talking & Drawing with Shane Davis, which offers insights and more into the comic book community (in a previous video, Davis has also confirmed WBD is looking into DC Comics).
"Hello, guys, I am Shane Davis, 20-year comic book veteran. I'm here with Yanzi Lin and today is the day we are talking a little bit more about decimated DC as once again they decide that they need to either change the sexuality of their characters or in this case the race. Yanzi was bringing this to my attention." says Davis. "Now this is a YA novel that from my understanding depicts Lois Lane as what if she was Asian American… So that's the one thing we always needed in Lois Lane is to change her race."
Yanzi Lin continues and says Asians don't need representation from Hollywood and the Western world.
"Right, so before people start and say 'oh, you just don't want the race swap,' yeah, actually we don't want the race swap. We are fine. You know, the Asian Community is fine [in not ] needing representation all the time because guess what? We have Hong Kong Cinema, we have Wuxia Xiaoshuo in China, all this kind of stuff. We have a lot of our own representation," Lin explains. "We don't need Hollywood to give it to us or the Western world to give it to us but now they feel like they have to. Anyway, Sarah Kuhn thinks she needs to do that so… she begins by saying 'y'all' which I think is a thing happening recently with all the SJWs. Women especially. They like to start off by saying 'ya'll' to greet people, kind of like a 'hey, look everybody, I'm down with you guys 'yo.'"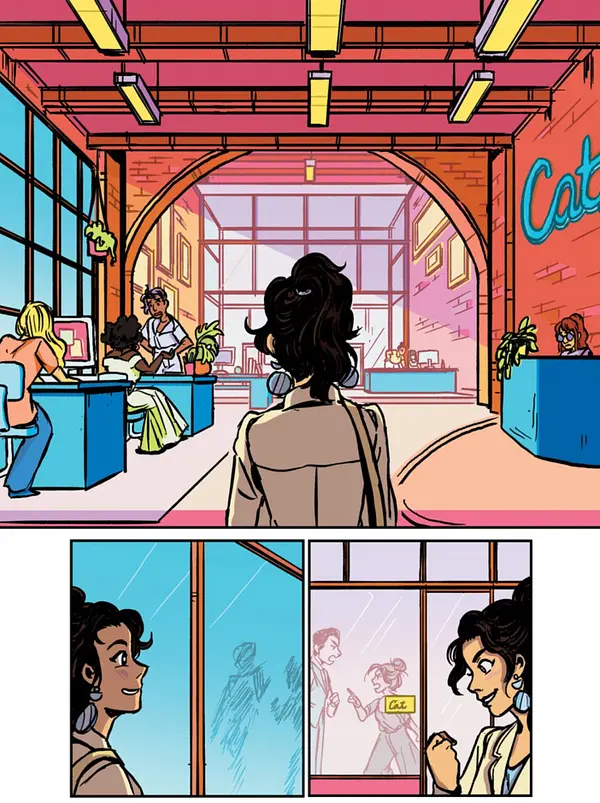 Girl Taking Over: A Lois Lane Story is all about race
Both Davis and Lin also point out the comic is marketed by Khun as being all about a biracial Lois Lane and not about a good story about Lois Lane.
"Notice that the selling point is biracial Asian American Lois Lane, [not] Lois Lane goes on an adventure or Lois Lane as a young teen girl trying to climb the corporate ladder but a biracial Asian American," points out Lin. "This totally has the vibes as I am not Starfire to me. Self-insert, anybody?"
Davis questions if DC Comics is hiring people based on their skin tone and what they are as a person alone instead of on talent, with Lin agreeing.
"Yes, actually," agrees Lin, "because Sarah Kwan is a third-generation Japanese American, so there you go; she hits all the right checkboxes to be writing about a Japanese American version of Lois Lane. Why is Lois Lane race swapped for no other reason than race swap?"
Davis also points out that on the cover, Lois Lane is the last thing he sees as "Girl Taking Over" practically covers the entire thing.
"Makes no sense, branding is off, why not make a brand new character, why drag Lois Lane into this?" questions Davis.
Lin also wonders, "Why do we need to race swap Lois Lane? Is it really important to the story exactly? Sounds like a lot of writing from your own life experiences, isn't it?"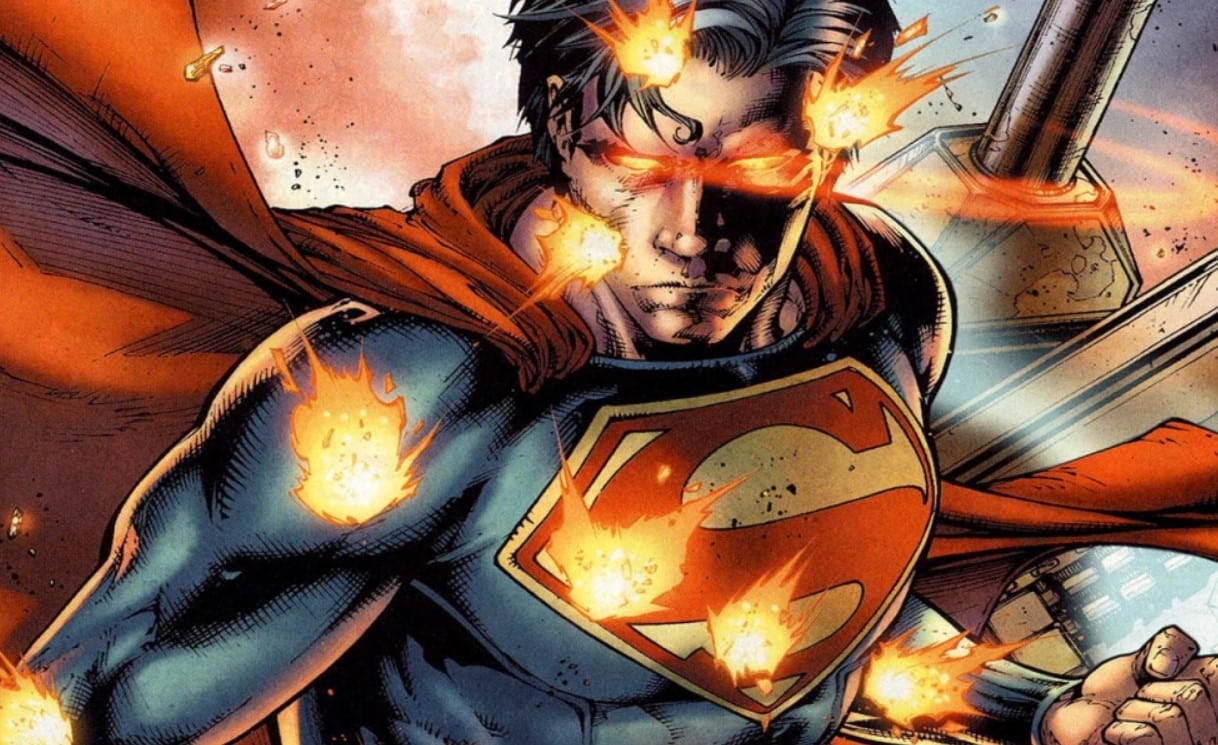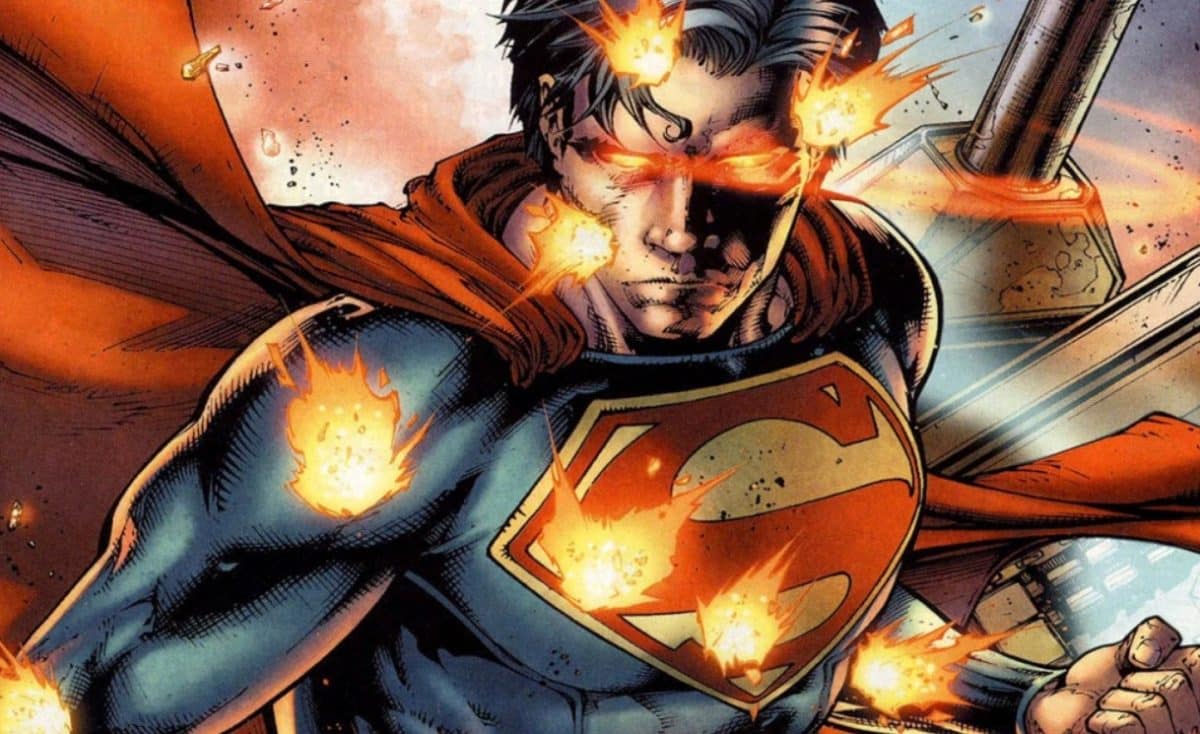 Davis says all people can have good human morals
Davis points out it shouldn't be about dragging race into it but that all people can have good human morals.
"For people that don't know, I've worked on and rebooted the Superman franchise with Superman: Earth One, Volume 1, Volume 2, I basically had to take the Superman mythos, I was under contract whether I liked it or not, had to come up with a different version of Superman," explains Davis. "And one of the things I was adamant about is that I was going to stick to the principles of the characters. I could change them. I could make them different ages, different body types, but I wasn't going to break them."
Davis continues, "When I see something like this, it bothers me because, in my situation, I have to understand a brand like Superman as like how many years of fandom with people buying, purchasing, investing in these characters. I can't just come along as a creator and self-insert. I can't just come in as a creator and say 'Well, what if Jimmy Olsen was black?' I can't do that because people have invested time in the character of Jimmy Olsen in one way or another through Superman. It's like you do kind of have to respect that. DC Comics obviously doesn't care."
Yanzi Lin also confirms, "We're not buying this for our Asian American daughter are we here."
Davis says, "The only thing I'm hearing about this book is Asian American. Asian American. 'I'm Asian American.' They are not even really selling this off of Lois Lane. It's like I don't understand the point of this. This could be any graphic novel out there. I don't understand why you put DC Comics on it. I don't understand why DC Comics would go this far to do this besides the great big virtue signal of race swapping their characters."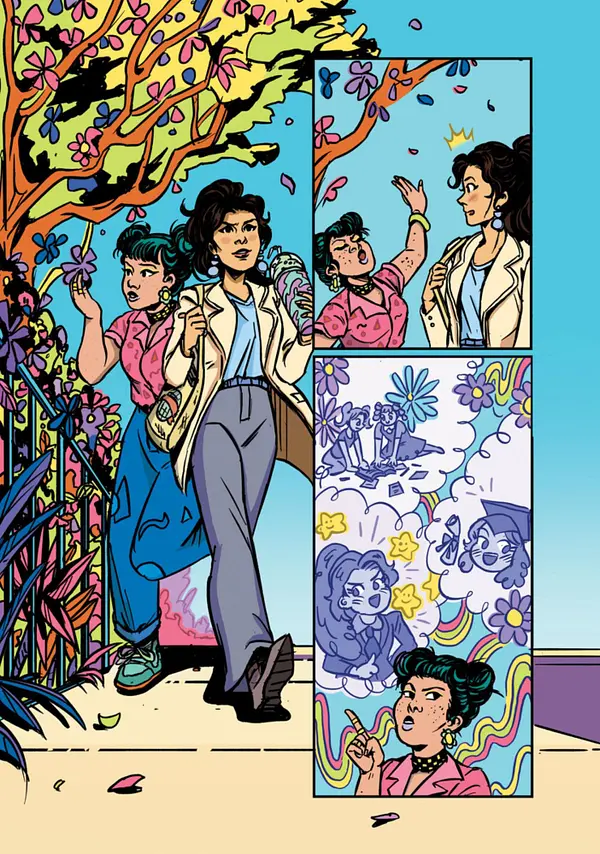 It's all about race
Yanzi Lin reads the official description of the book (see below) and actually likes it, but again, Lin says it's all about race.
"All that sounds pretty interesting and I actually don't see any angle or need to insert a race in there," Lin says. "No matter what her race is, no matter if she's white, black, Asian. Doesn't matter if she is Latino, none of that matters. None of that affects the story it seems. What I don't see is the need to tell me what her race is."
Lin adds, "As it is right now if Lois Lane always existed as an Asian American or she always existed as Black, none of it matters to me because I care more about Lois as a character than her skin color. But here they are really really pointing out the fact that 'hey, look, it's very important, y'all that it has a biracial Asian American.'"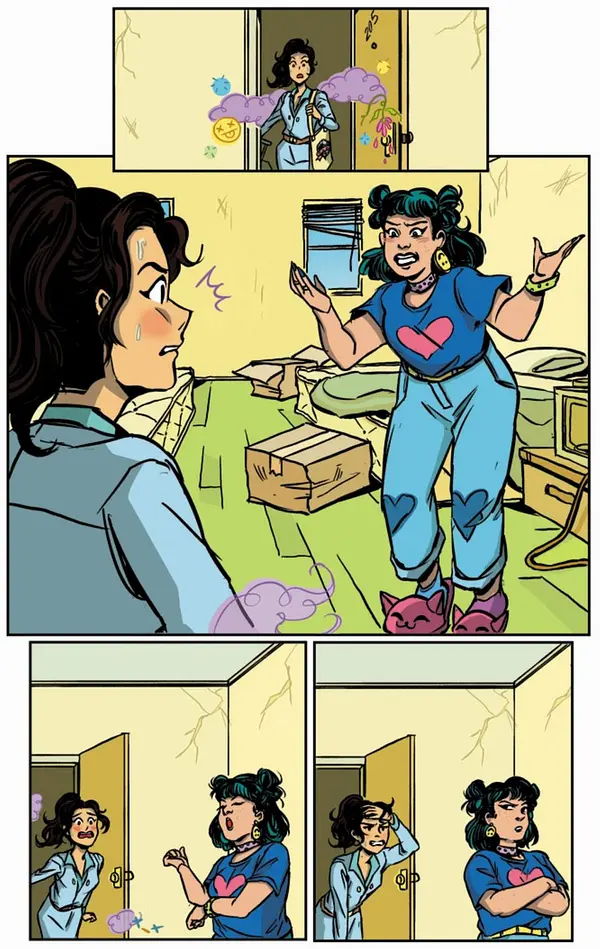 David Zaslav should decommission DC Comics
Davis continues by offering the head of Warner Bros. Discovery, David Zaslav, should stop publishing the DC Comics characters, which is actually similar to what Zaslav did with the recent Batgirl movie as Zaslav felt it hurt the overall DC brand and canceled the movie.
"This is just crazy. If a company doesn't know what to do with these characters, it's probably better for Zaslav to decommission DC Comics branch because it's probably better to do nothing with these characters than to make bad decisions with these characters," says Davis. "And to make books for the sole purpose of race-swapping characters is absolutely insane because there has to be a story there, there has to be a reason to turn the page and move forward, despite what the character's race is."
Lin adds that Khun is self-inserting herself into the story of Lois Lane.
"This character meant so much to her as a kid that she doesn't respect the character at all, that she decides to switch the race just for the sake of switching it," says Lin.
Lin adds, "I'll tell you what this is all about, this is all about being able to self-insert just like Mariko Tamaki and the striking resemblance of her to the character in I'm Not Starfire. So it sounds like Sarah Khun is writing herself in as Lois Lane because 'girl power yo.'"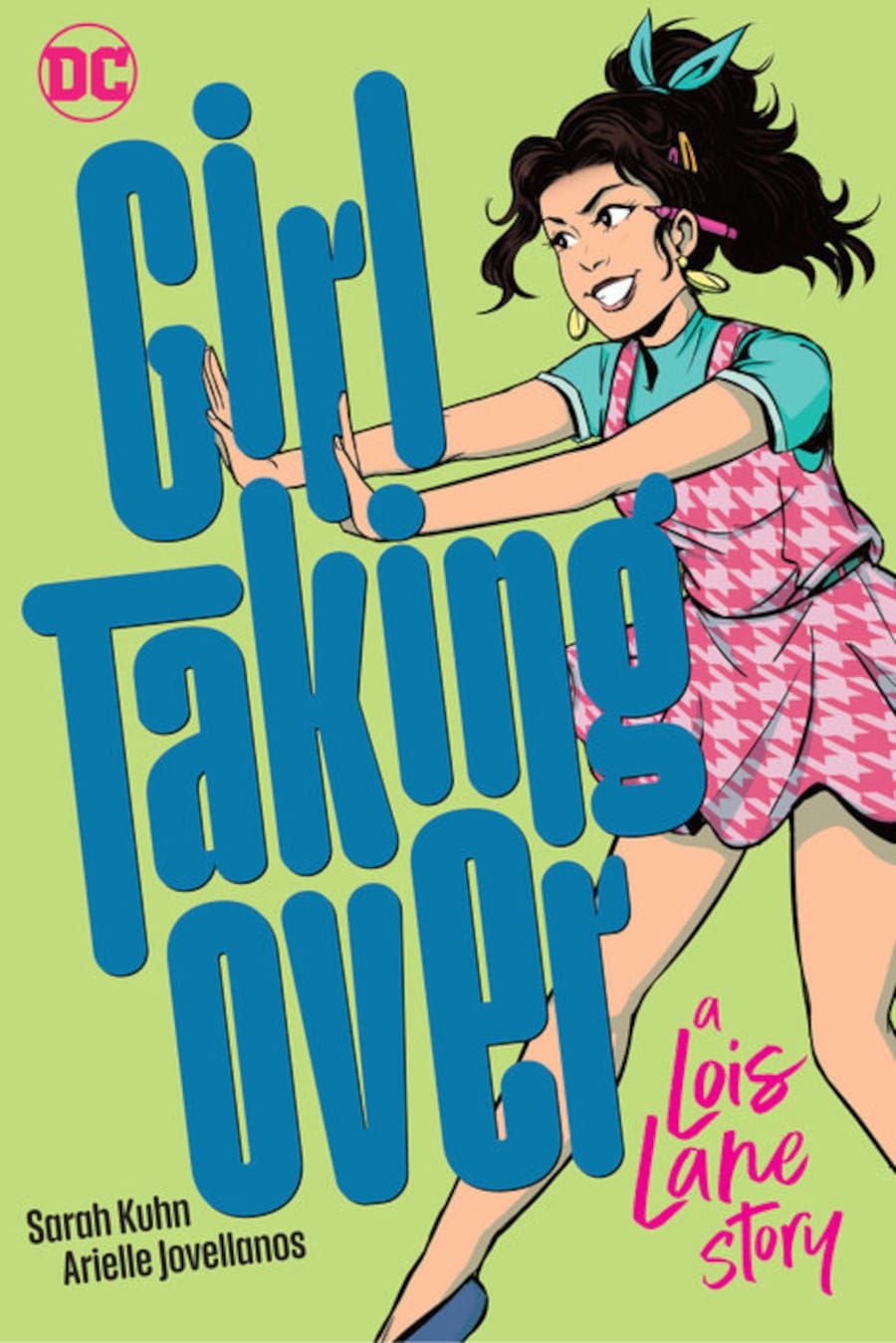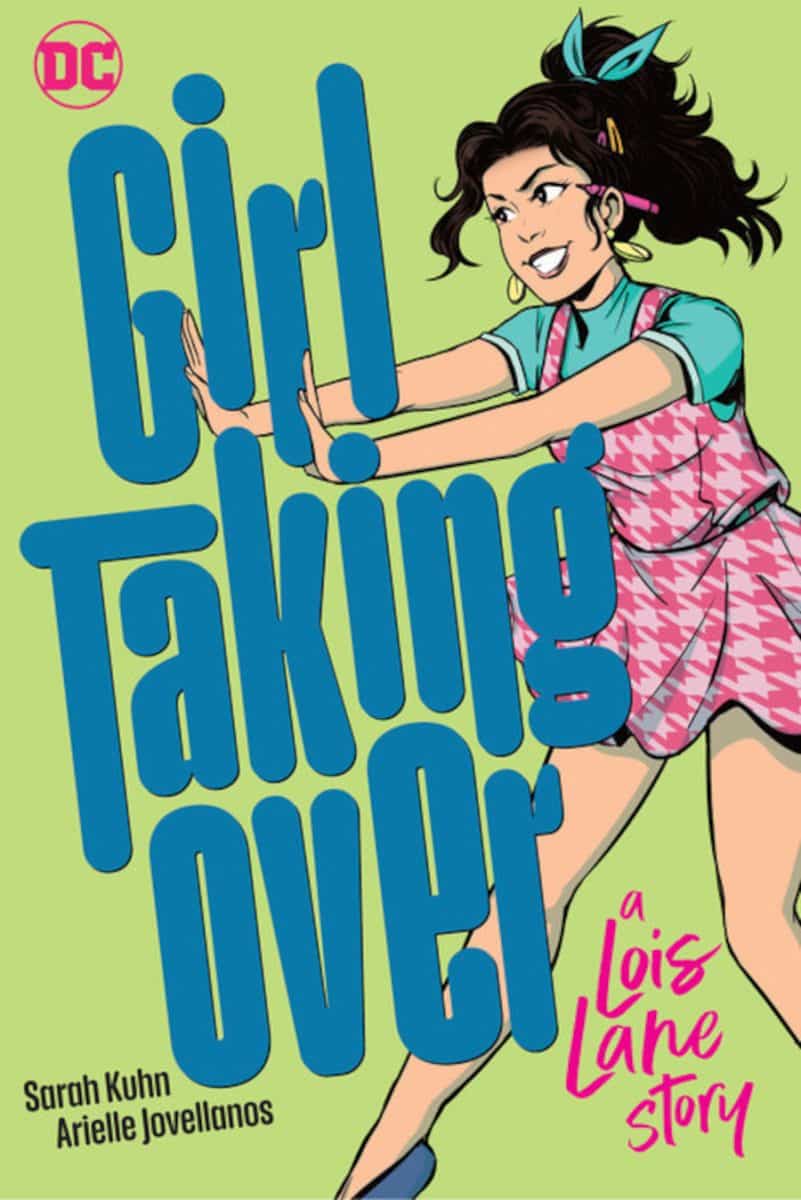 GIRL TAKING OVER: A LOIS LANE STORY description:
Can Lois Lane open herself up to friendship, romance, and being vulnerable in order to get the future that's right for her?  She might have to change her entire life plan to find out.
Ambitious small town girl Lois Lane tackles a summer in the big city with gusto, but a cavalcade of setbacks—including an annoying frenemy roommate, a beyond tedious internship at a suddenly corporatized website, and a boss who demotes her to coffee-fetching minion—threatens to derail her extremely detailed life plan. And, you know, her entire future.
When Lois uncovers a potentially explosive scandal, she must team up with the last person she'd expect to publish her own website for young women. And as Lois discovers who she really is and what she actually wants, she becomes embroiled in her own scandal that could destroy everything she's worked so hard to create.
rom beloved author, Sarah Kuhn (Shadow of the Batgirl, Heroine Complex), and with expressive and lively art by Arielle Jovellanos, comes a charming YA story about the strength it takes to embrace the messiness of life.