The first batch of reviews is now out at Rotten Tomatoes for Marvel's Secret Invasion series and they are not all that good, at least compared to both She-Hulk and Ms. Marvel.
However, that might actually not be a bad thing as the shill media certainly came out and shilled for both She-Hulk (80%) and Ms. Marvel (98% – what?!!), so maybe Secret Invasion is decent as it appears to be on the more serious side of things.
My main problem is that the series appears to be nothing at all like the comics, and how can there be a big invasion with no Avengers characters?
With 55 reviews presently accounted for, Secret Invasion has a 66% Rotten Tomatoes Audience Score.
Check out the reactions below which include comparisons to Andor. I ended up loving Andor so if Secret Invasion is at all similar (I'm done with the goofy-ass MCU) that sounds fine to me. Guardians of the Galaxy should be something similar in flavor to Andor as well as Nova and if they ever adapt Annihilation.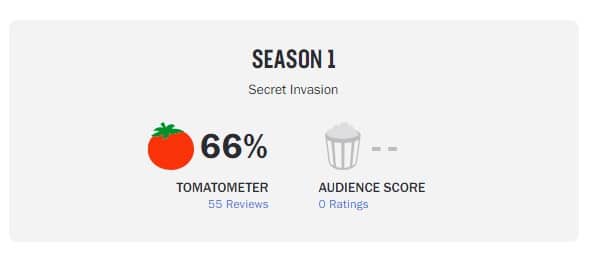 Secret Invasion Rotten Tomatoes reactions:
Rotten: A missed opportunity. Die-hard Marvel fans might enjoy Secret Invasion, but everyone else will likely find this secret better left buried. – Movie Web
Fresh: The series is engaging but short of enthralling, a combination of elements we've seen in spy movies and science-fiction series. It is familiar, but, more importantly, it is well-executed. – The News-Herald
Rotten: Aside from Samuel L. Jackson's Nick Fury and MI6 agent Sonya Falsworth (Olivia Colman), few of Secret Invasion's characters are written with much panache, which has a way of making those standout performances feel almost out of place. – The Verge
Fresh: Secret Invasion will be a turning point for the Marvel Cinematic Universe as these opening episodes are more mature and well-structured than many of their films and series in recent years. – JoBlo
Rotten: "Secret Invasion" may have the grounded 'Winter Soldier' vibe down in mood, but with none of the intrigue, shape, and direction. – The Playlist
Fresh: Think of Secret Invasion as Marvel's answer to Star Wars' Andor. – Cleveland Plain Dealer
Rotten: Secret Invasion plainly would like to be the MCU's Andor. The "mature," "serious" show for people who generally bash the rest of the franchise for its CG and whimsy. – SuperHeroHype
Fresh: Even under the weight of increasing Marvel fatigue, the surprises included in this, as well as the grounded storytelling, create a solid start to what could be a truly smart and relevant MCU installment, one unafraid to shake up the status quo. – Consequence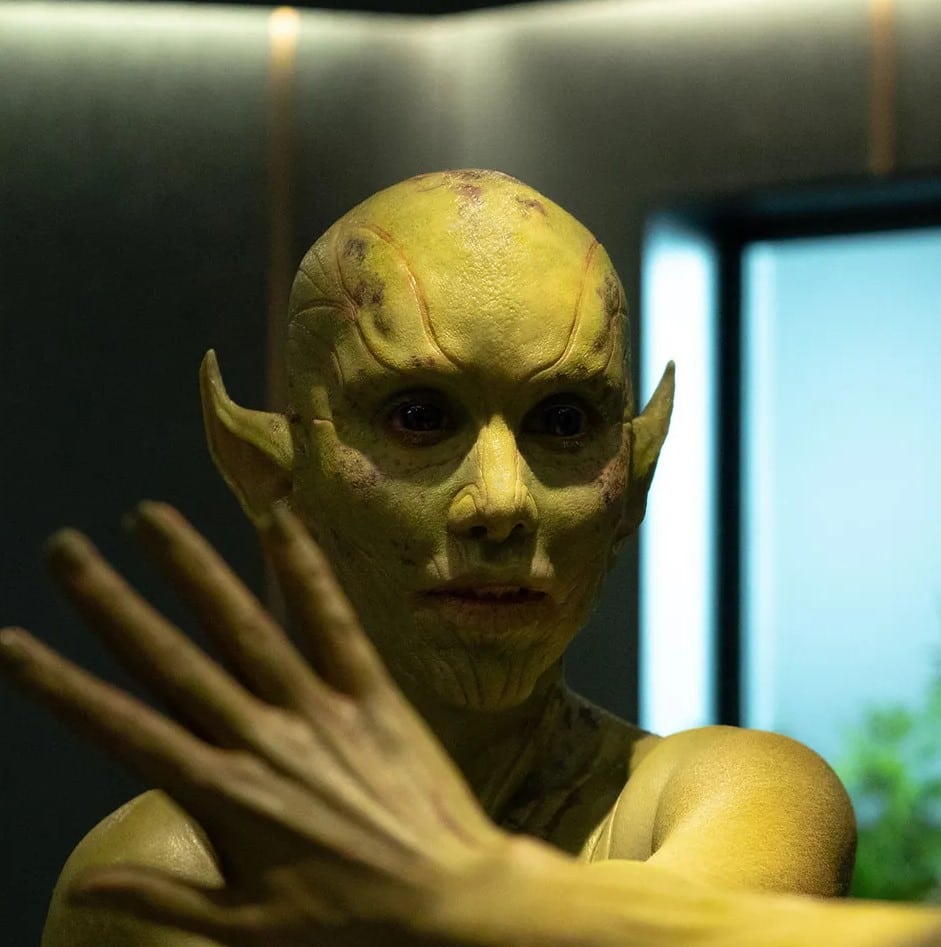 What is Secret Invasion about?
Secret Invasion premiers Wednesday, June 21 and stars Samuel L. Jackson, Ben Mendelsohn, Cobie Smulders, Martin Freeman, Kingsley Ben-Adir, Charlayne Woodard, Killian Scott, Samuel Adewunmi, Dermot Mulroney, Christopher McDonald, Katie Finneran, Emilia Clarke, Olivia Colman, and Don Cheadle.
In Secret Invasion, set in the present-day MCU, Fury learns of a clandestine invasion of Earth by a faction of shapeshifting Skrulls. Fury joins his allies, including Everett Ross, Maria Hill, and the Skrull Talos, who has made a life for himself on Earth. Together they race against time to thwart an imminent Skrull invasion and save humanity.