Samuel L. Jackson returns as Nick Fury in Marvel's Secret Invasion series coming to the Disney+ streaming service in June but prior to that take a new look at the man responsible for forming The Avengers.
Secret Invasion and Jackson are featured on the pair of Empire Magazine covers and are featured in the magazine.
The main cover features Jackson as Fury, with the subscriber cover featuring Fury surrounded by Skrulls, as Ben Mendelsohn also returns as Talos the Skrull from the Captain Marvel movie.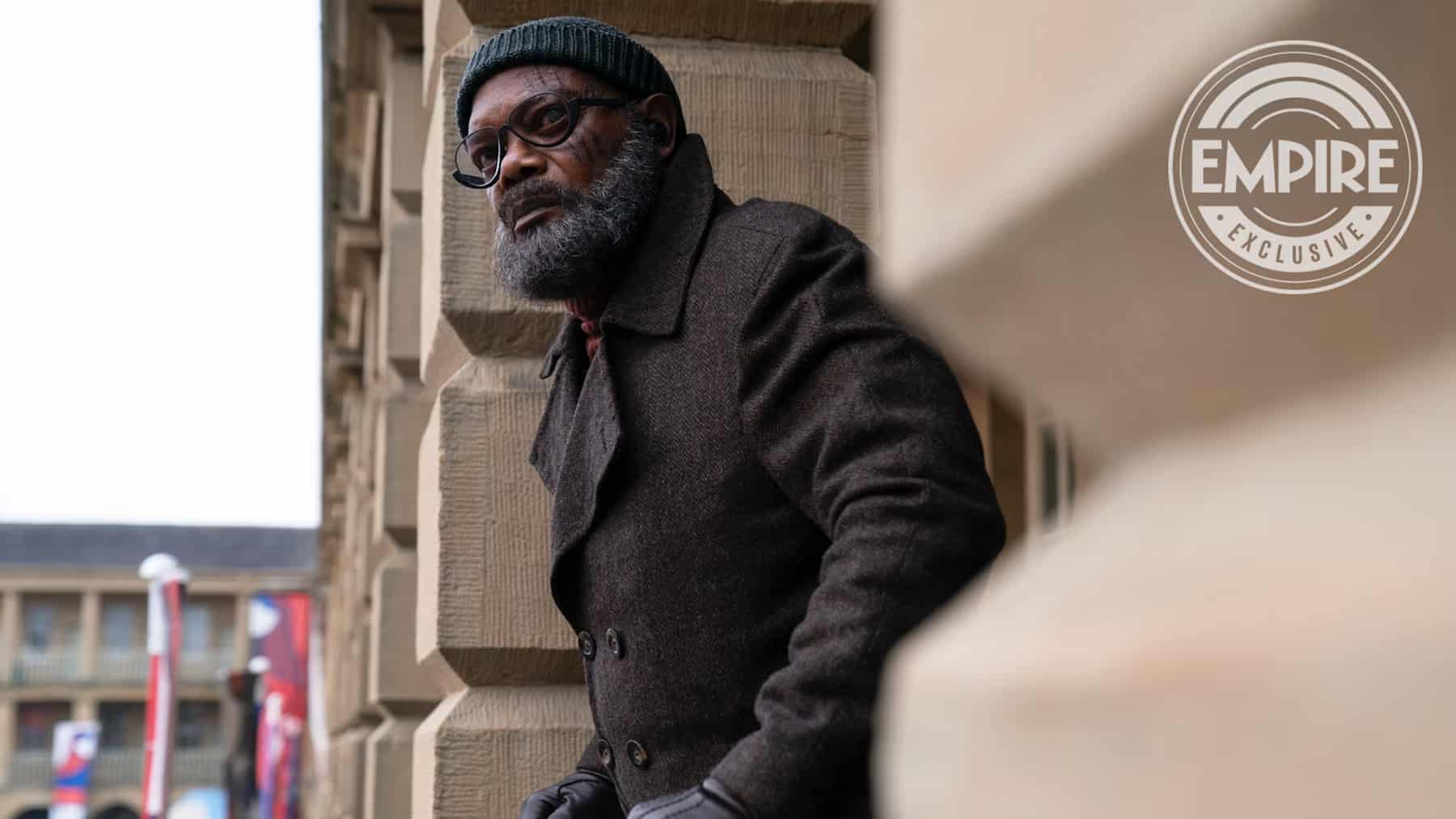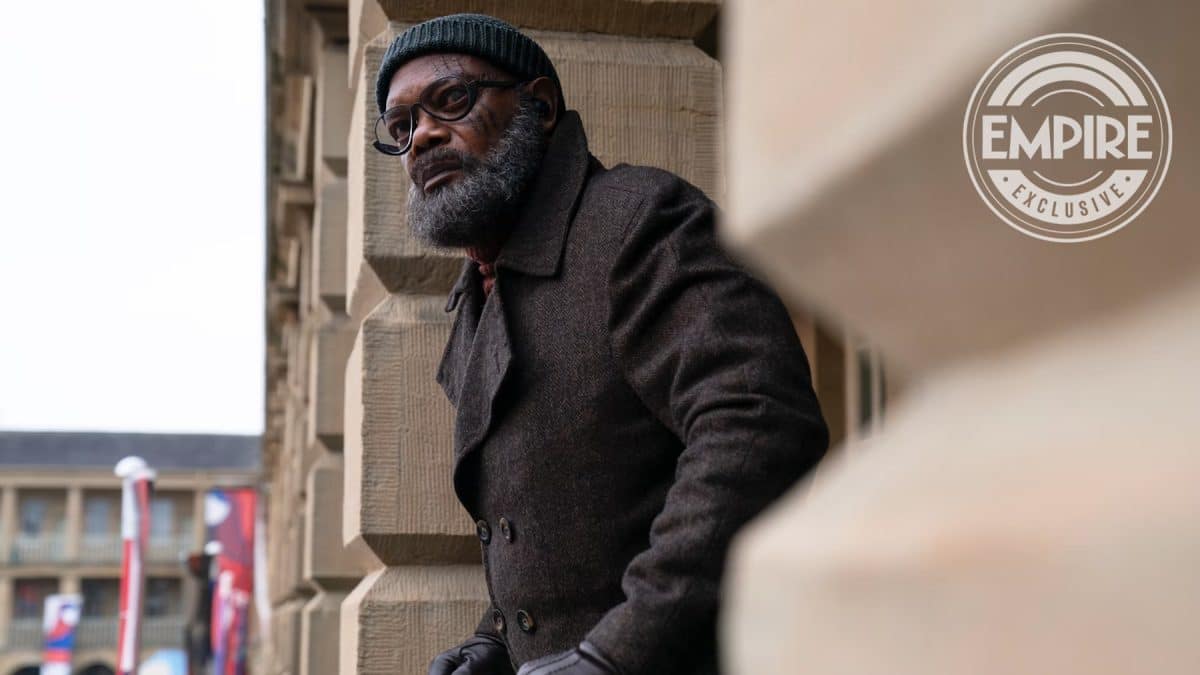 The softer side of Nick Fury will be shown in Secret Invasion
Per the new image, the article notes the "eye patch, goatee and long, black leather coat are peeled away" and "the Fury we find underneath is altogether more fragile than we've ever seen him before"
 "All those things are part of a Nick Fury that's invulnerable," Jackson told Empire. "Here you have a guy who's showing his face, and showing his age. It's an opportunity to humanize someone that everybody thinks is superhuman."
It's also said the Secret Invasion series featuring six hour-long episodes will further develop Fury as a character.
"I had to figure out some stuff and work out some new things, which I've been trying to do for a while," said Jackson. "It's great to have an opportunity to find out who he was and delve into how much of a toll his job actually takes on his personal life." 
Producer Jonathan Schwartz also adds about the softer side of Fury, "One of the things we really wanted to bring to this show that makes it a little bit unique in the Marvel universe is vulnerability. Nick Fury is just a human, Maria Hill [Cobie Smulders] is just a human. A single bullet could take them out. That's something we don't always get in the MCU. To bring that level of tension, fear, and vulnerability into one of our shows was really exciting," he explained.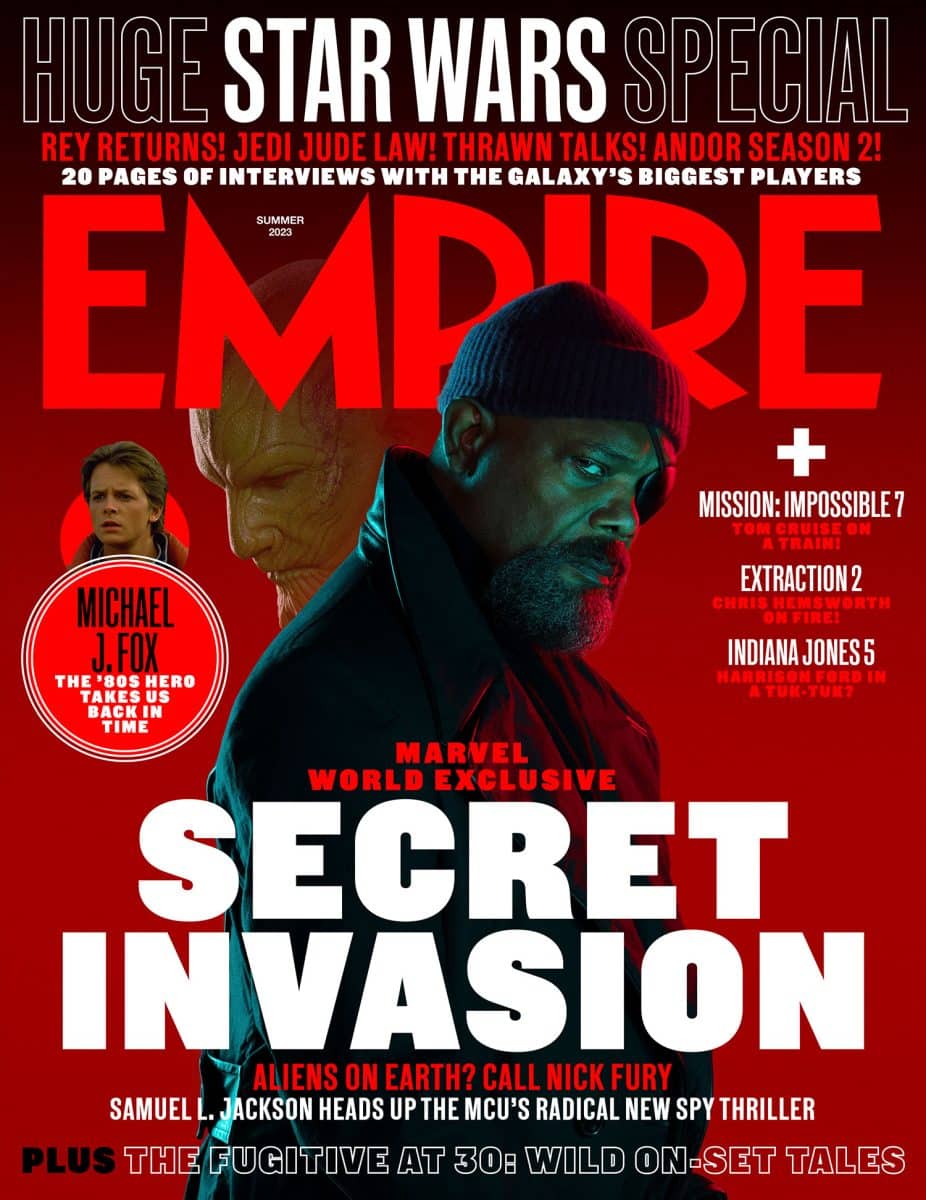 Is this the end of Nick Fury and Samuel L. Jackson in the MCU?
So does this mean it's the end of Samuel L. Jackson in the MCU?
"I love playing him, and I love the fact that they're opening him up to all these other possibilities and this whole life that he has," Jackson said, hoping it's not the end of the line for Fury. "So hopefully I'm not done, and in this new phase of the MCU I'll still be floating in and out of there somehow, some way."
Samuel L. Jackson is listed as starring in The Marvels along with Brie Larson, as the pair starred together in Captain Marvel, so the end of Fury might not be in sight yet.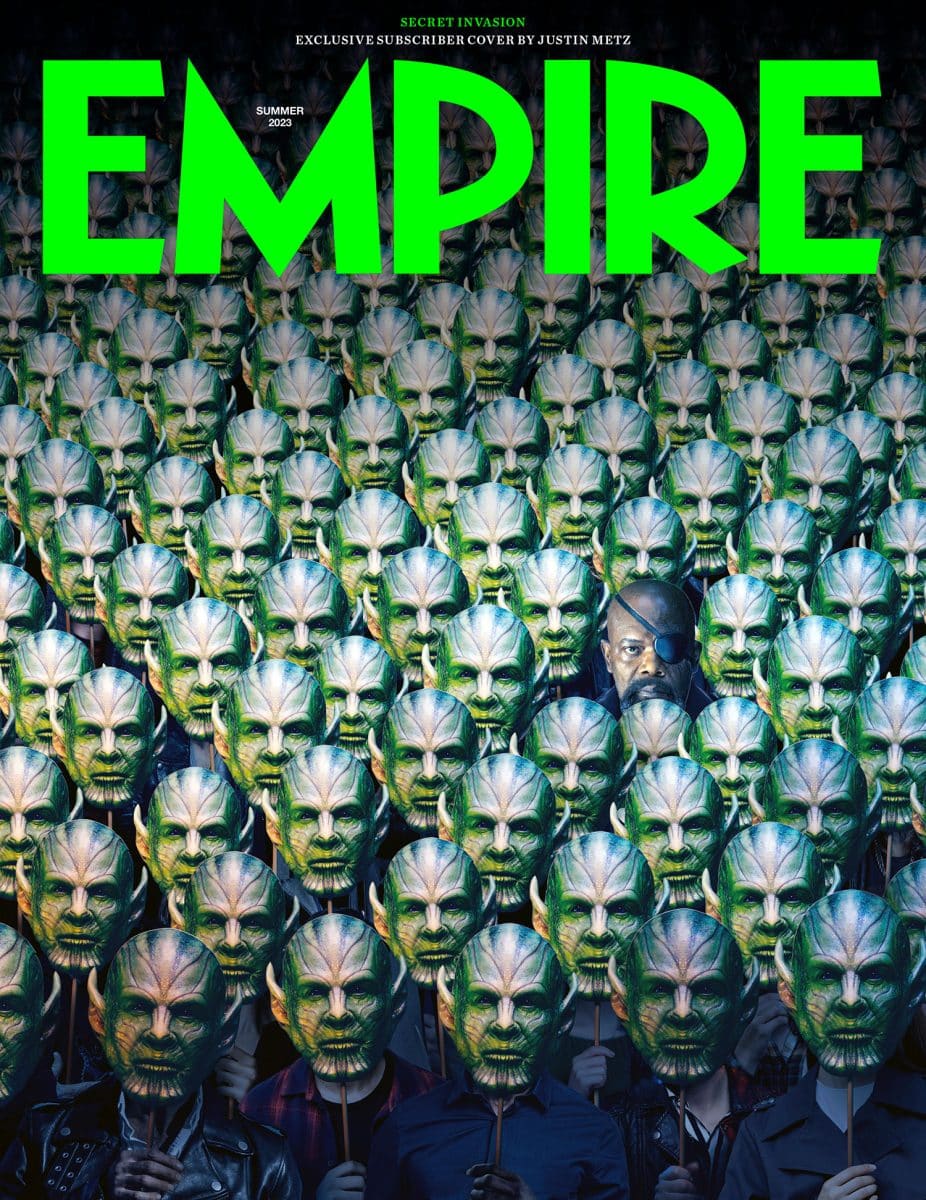 What is Secret Invasion about and who stars?
Secret Invasion, an event series, premiers on June 21st exclusively on Disney+. Watch the latest trailer below. Also starring in the series includes Cobie Smulders as Maria Hill, Martin Freeman as Everett K. Ross, with Emilia Clarke, Dermot Mulroney, Killian Scott, Christopher McDonald, Carmen Ejogo, and Charlayne Woodard.
The crossover event series showcases a faction of shapeshifting Skrulls who have been infiltrating Earth for years. Don Cheadle will also be reprising his longtime role as Colonel James "Rhodey" Rhodes.
Watch the trailer: