Ryan Reynolds takes another jab at Green Lantern.
The Deadpool actor took to Instagram to make fun of the Green Lantern mask.
"Early prototype for the Green Lantern mask. People could tell it was an old tissue, so we went with a CGI version," Ryan Reynolds said.
The image shows Ryan Reynolds with tissues over his face with his glasses holding the paper in place.
Ryan Reynolds played Hal Jordan in the Green Lantern movie in 2011 which bombed at the box office.
The actor finally found success in the super hero genre with Deadpool, which also saw Green Lantern jokes including making fun of the animated look of the suit.
Ryan Reynolds returns for Deadpool 2 in May, which will probably also feature Green Lantern jokes, and Josh Brolin hinted there would probably be some Thanos jokes as well.
Green Lantern only made around $219 million total at the box office and netted a 26% at Rotten Tomatoes.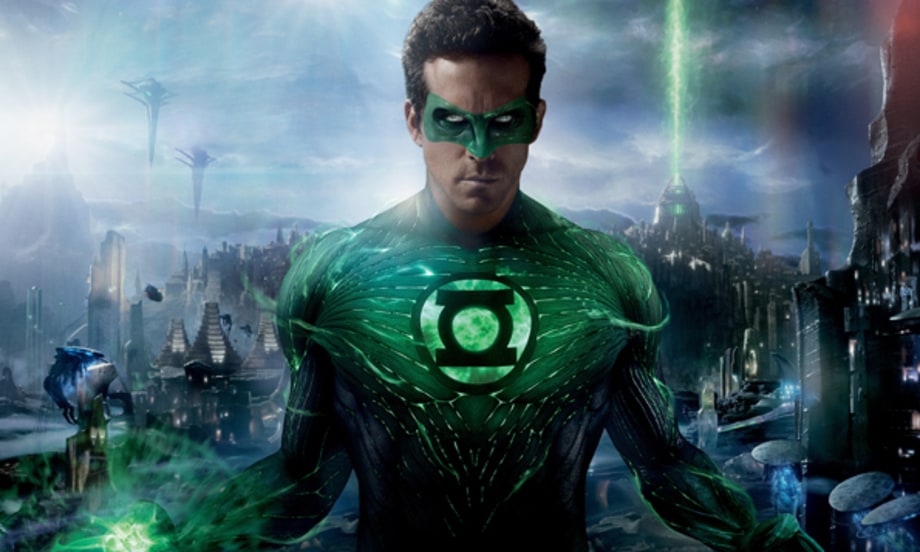 The credited writers of the Green Lantern movie have since come out and stated the version on screen was not what they wrote.
"But Green Lantern is a great one to point to. I got fired from that movie as a writer and as a director, and yet my name was all over it," revealed Greg Berlanti in 2016. "I still get blamed for it, even though I had nothing to do with the finished product. As Marc Guggenheim always says, there's a very Google-able script that we did write that was not executed that I still stand by. But at the time, I thought, 'Oh God, that noose will hang around my neck my whole life.'"
WB is presently developing a Green Lantern Corps movie with Dark Knight and Man of Steel writer David S. Goyer. Aside from concept art and being announced as part of the DCEU slate, no further Green Lantern Corps announcements have been made.