With the Russo brothers having busted their behind for the past near seven years years at Marvel with Captain America: The Winter Soldier, Civil War, Infinity War and the upcoming Avengers 4, it's learned their next directorial gig won't be set at the MCU.
Joe and Anthony Russo announce they will be directing Cherry, which is based on the Nico Walker novel of "the author's story of returning from his Iraq stint as Army medic with raging PTSD that sent him into a raging opioid addiction that manifested itself in a short career as a bank robber," for which he is still serving time and is scheduled to be released in 2020 (via Deadline).
The script for Cherry is being written by Jessica Goldberg, who also worked on Parenthood.
Joe and Anthony Russo have also announced another project from their AGBO production company, which keeps things in the Marvel family, as Chris Hemsworth will star in Dhaka, with Infinity War and Avengers 4 stunt coordinatator and second unit directing on films, Sam Hargrave, making his directorial debut. Dhaka will be released on Netflix, with the Russos serving as producers.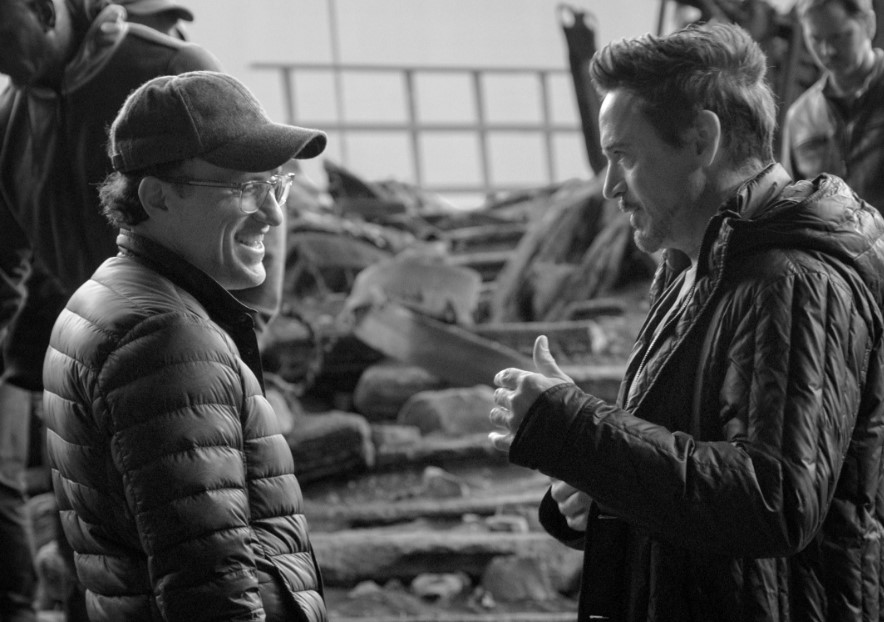 In addition to finishing Avengers 4, starting production on Cherry and Dhaka, the Russo brothers have Deadly Class coming out on SYFY next year; Assassination Nation debuting at the Toronto Film Festival; the inter-dimensional action film Everything Everywhere All At Once starts filming next Spring; have Neanderthal with Terry Notary to direct in the works; re-team with Black Panther star Chadwick Boseman on the thriller 17 Bridges which starts filming in three weeks; have the team behind the IT movie, Andy & Barbara Muscietti, developing the Simon Stålenhag scifi novel The Electric Slate into a potential tent pole feature, and they also have a major deal with Amazon on a "a groundbreaking international event series."
That's not all, as Deadline further reports, Joe Russo is also opening his first ever restaurant, Simone, which specializes in fresh Northern California cuisine.
"I don't know if it is high functioning ADD or what, but having spent the last 10 years as television producers and then making four Marvel movies in six and one-half years, I think we've really honed our efficiency skills and yeah, we've been able to work at a high volume," Joe Russo said.
The Avengers 4 has a May 3, 2019 release.