More and more details are coming out regarding why Star Wars: The Last Jedi was such a failure.
The latest sees Daisy Ridley stating that Star Wars: The Last Jedi director Rian Johnson threw out J.J. Abrams' ideas for Star Wars: Episode VIII–that's right, Abrams had created a plan for the new Star Wars trilogy.
In an interview with France's GeekLeMag, Daisy Ridley offers the following (translated):
"J.J. wrote 'Episode VII,' he also wrote drafts for 'VIII' & 'IX.' Then Rian arrived and re-wrote [The Last Jedi] entirely. I believe there was some sort of general consensus on the main storylines that would happen in the trilogy, but apart from that, we agreed that every director should probably make his movie his own way. Rian and J. J. Abrams met many times to discuss The Last Jedi, although Episode VIII is very much mostly Rian's, and I do believe Rian didn't keep anything from the first draft of the Episode VIII script."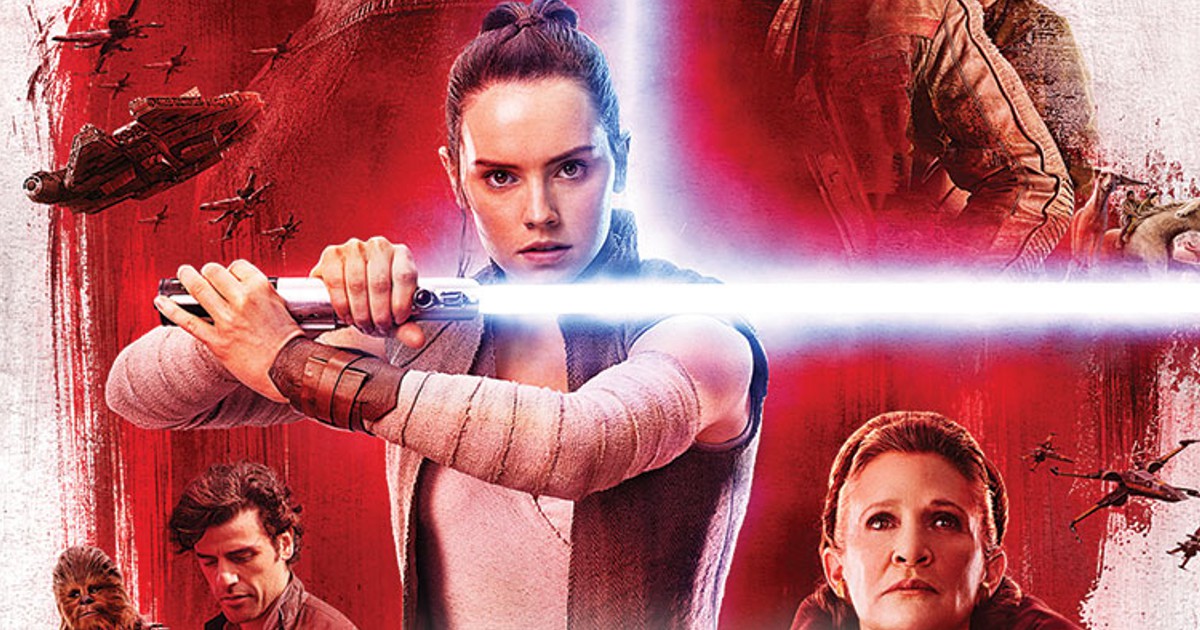 News of Rian Johnson not keeping anything from J.J. Abrams' original Episode VIII script now makes a lot of sense and explains why Star Wars: The Last Jedi was so bad and didn't even feel like a Star Wars movie, but was more of a lame attempt at a Marvel Studios flick.
Johnson skipped out on backstory that Abrams built in Star Wars: The Force Awakens for Rey, Snoke and other characters, and Johnson totally butchered Mark Hamill's Luke Skywalker.
Interestingly enough, Rian Johnson is not directing Star Wars: Episode IX, but J.J. Abrams returns (to hopefully fix things).
No details are known about the J.J. Abrams Star Wars: Episode VIII script, but it is known that Luke Skywalker would have been a lot different. Johnson was re-writing Episode VIII during the filming of Star Wars: The Force Awakens, which saw the epic ending to Star Wars: The Force Awakens changed involving Luke using The Force. As Johnson's Episode VIII script removed The Force from Luke, so to did they have to change the ending to Star Wars: The Force Awakens.
Rian Johnson's Episode VIII script is also the reason for the departure of Colin Trevorrow from Episode IX.
We know from an interview with Mark Hamill (see below) that Colin Trevorrow's Star Wars: Episode IX would have featured a different Luke Skywalker than Star Wars: The Last Jedi as well, which we can speculate was in line with J.J. Abrams' own Episode IX story.
I highly doubt J.J. Abrams built up Luke Skywalker at the end of Star Wars: The Force Awakens only to have him throw away the lightsaber in the next movie and do nothing and sit on his ass.
Colin Trevorrow even took to social media to seemingly take a dig at Disney by posting that his Universal Studios Jurassic World franchise is a service to the fans (meaning Disney has done a disservice to the fans regarding Star Wars, which is absolutely true).
True story: the DPG site is written by a team of JP fans who are now our creative partners. When I have questions about canon, they set me straight. The new trilogy is built for a new generation, but not at the expense of the fandom. Without them we're nothing… https://t.co/Uiwr6DlEdt

— Colin Trevorrow (@colintrevorrow) February 5, 2018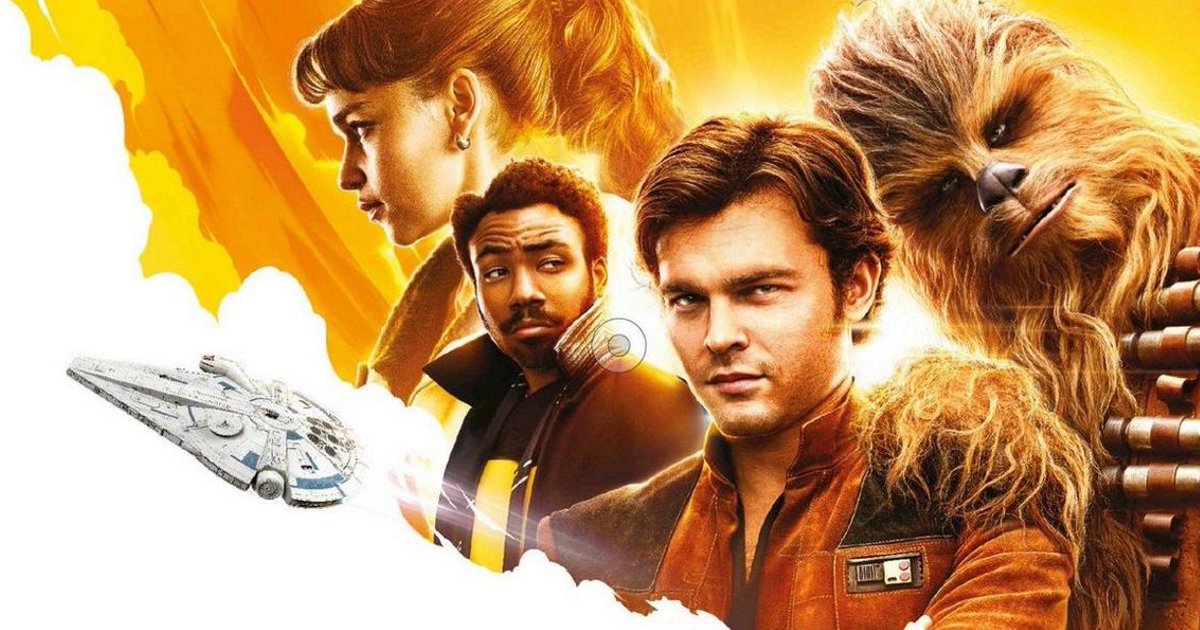 Disney is still not out of the hot seat regarding Star Wars as a lot of fans are iffy about the upcoming Han Solo movie, which also saw the original directors fired.
To add to that, Star Wars: The Last Jedi made around $700 million less than Abrams' Star Wars: The Force Awakens, and perhaps even more worrisome for Disney is that merchandise sales have been tanking big time.
The Star Wars universe looks to be a big hot mess under Kathleen Kennedy.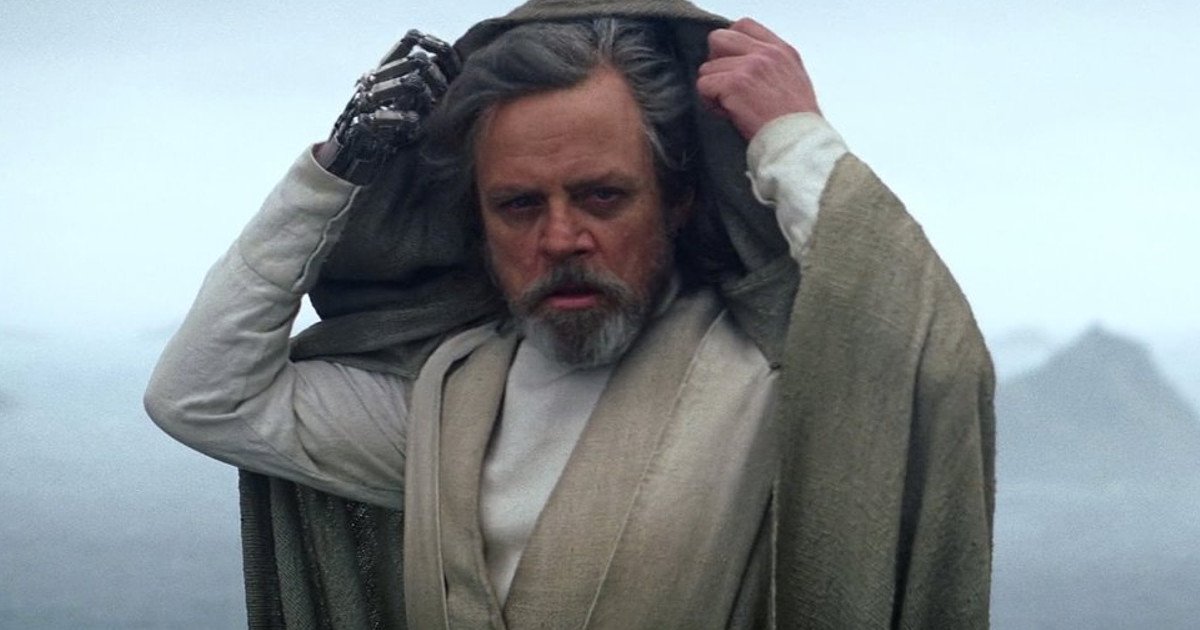 Check out quotes from Mark Hamill offering a different take on Luke under Abrams' scrapped story:
• Reveals the epic original ending to Star Wars: The Force Awakens was changed to accommodate Rian Johnson's The Last Jedi:
"When we were doing [The Force Awakens], Rian said, 'We might have boulders floating to show your Force emanating', so I was led to believe that I still had the Force and it was really strong in me," Hamill said. "When I read [The Last Jedi] before [The Force Awakens] came out, I said 'what?!" and called JJ [Abrams] or Rian [Johnson] to say, 'Are you guys aware of this? Have you seen a cut? Is there floating boulders?' And they said, 'No, we caught that and we worked it all out.'"
• Didn't agree with Rian Johnson's approach to Luke in Star Wars: The Last Jedi:
I said to Ryan, I said, "Jedi's don't give up. I mean even if he had a problem he would maybe take a year to try and regroup, but if he made a mistake he would try and right that wrong." So right there we had a fundamental difference, but it's not my story anymore. It's somebody else's story, and Ryan needed me to be a certain way to make the ending effective. That's the crux of my problem. Luke would never say that. I'm sorry. Well in this version, see I'm talking about the George Lucas Star Wars. This is the next generation of Star Wars, so I almost has to think of Luke as another character. Maybe he is Jake Skywalker. He's not my Luke Skywalker, but I had to do what Ryan wanted me to do because it serves the story well, but listen, I still haven't accepted it completely. But it's only a movie. I hope people like it. I hope they don't get upset, and I came to really believe that Ryan was the exact man that they need for this job.
• Agreed with Colin Trevorrow's approach to Luke Skywalker in Episode IX (Trevorrow was fired):
The changes in the directors have been hard for me because I admire Phil so much. I admire Chris so much. I admire Colin, and their body of work. But again, it's got to be real difficult to come to a meeting of minds on something this massive. I had discussions with Colin. I was very excited because we were on the same page in terms of where we wanted to go and how we wanted to see Luke in a way that we never seen him. Even in this current version. But I don't know what went on. I don't want to know because there is no upside to that story. I like all those people. I like Kathy, and I like Lawrence Kasdan and all the people involved in that decision, but sometimes ignorance is bliss. And they don't tell me anything [laughs].