It's claimed that Warner Bros. is developing a Red Hood movie, which would follow the likes of the Batgirl and Blue Beetle films and be released exclusively on HBO Max.
The info comes from That Hashtag Show where it is said DC has been secretly working on the Red Hood script with the idea of it going straight to HBO Max as a movie.
According to the report, WB is currently looking for a director with the shortlist said to include Shaka King (Judas And The Black Messiah), Robert Machoian (God Bless the Child, The Killing of Two Lovers), and Rose Glass (Saint Maud).
Casting is also not in place as of yet, but it's said Tanner Buchanan, known for playing Robby Keene on Netflix's Cobra Kai series, is being eyed for the titular role but that casting depends on the director (Buchanan's Cobra Kai co-star Xolo Mariduena has been cast as DC's Blue Beetle).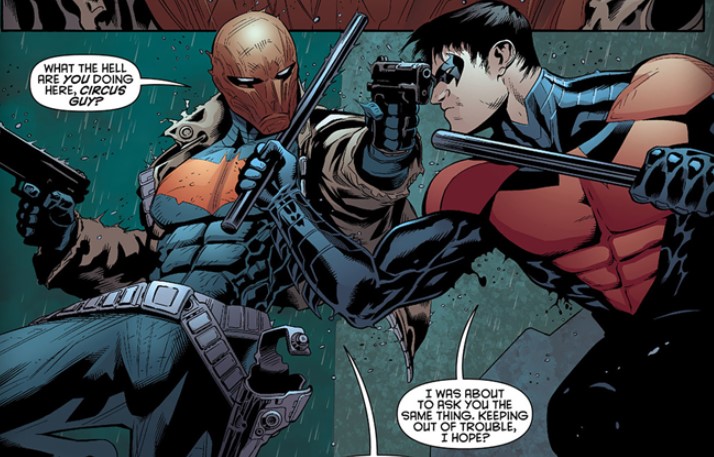 Red Hood film said to connect to Nightwing movie
The plot for the Red Hood movie is said to be similar to the Batman: Death In The Family story where Jason Todd is "murdered" by Joker, but Jason Todd comes back as the Red Hood to exact his vengeance.
It's said the flick "will take multiple perspectives" and feature Jason Todd, Batman, Nightwing, the Gotham City Police Department, and The Joker, and that it will also connect to the upcoming Nightwing movie from director Chris McKay, which more than likely means Nightwing will be played by the same actor in both films.
It is also noted it is unknown if the Red Hood movie will use previous or existing actors for the various roles (i.e. Ben Affleck as Batman, Jared Leto as Joker) or if they will cast different actors.
While not touched upon, it's probably also safe to assume the Red Hood movie will be different than the Titans series featuring Curran Walters as the character.
It's also noted the Red Hood movie is following WB's plan of making smaller-scale DC films exclusively for the HBO Max streaming service while at the same time still creating big tentpoles such as Aquaman, The Batman, The Flash, Shazam!, and Black Adam.
Tanner Buchanan:
(via That Hashtag Show)