The Altar of Pop Culture
A Ready Player One Review
There are no heroes. Everyone has an agenda. Nothing is sacred. In this day in age for every shining example to aspire to regarding any walk of life, examples of the extreme opposite have been revealed in those same pockets of actuality. In tumultuous times, people reach out for comfort, stability and reassurance and reality has been inconsistent at best (stranger than fiction at worst) in providing sources of reliable, positive inspiration and catharsis. In the absence of that which is needed, people innovate what we think we deserve and thus, the concept of pop culture is birthed and proliferated in the forms of books, movies, video games, music and television. Pop culture fabricates the icons, imagery and outlooks that resonate with people because they are instantly accessible and easily amendable. Escaping into pop culture can give any individual the sense of empowerment that simply isn't available in the real and the only limitation when doing so is your own imagination.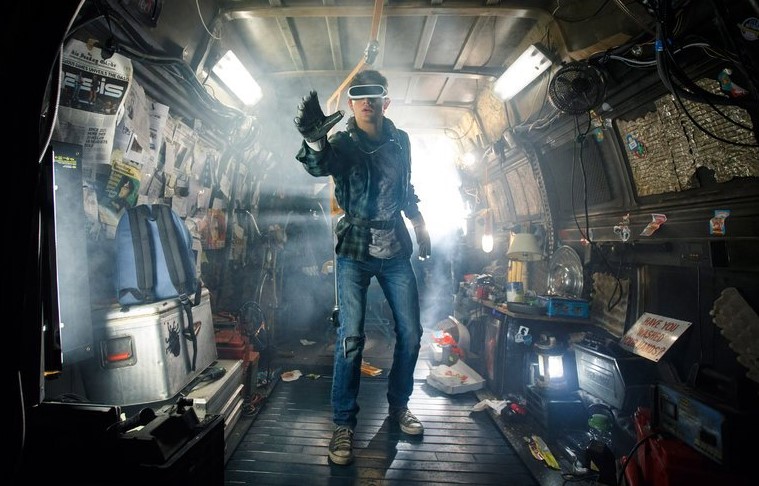 Ready Player One is a Steven Spielberg film based on a novel by Ernest Cline that addresses the ever increasing allure and necessity for escapism because in the year 2045, Ohio sucks thanks to pollution, overpopulation, poverty and corporate domination. The story follows a group of protagonists that go on a quest to "save" the OASIS, a global, virtual reality hub where innumerable worlds of pure imagination converge to present the user with infinite options of cost effective entertainment. What the audience will experience is an adventure that is part live action, part CGI that is decorated with 80s pop culture references, populated with iconic fictional characters and driven forward with an excellent variety of bombastic action. It also delivers a tempered pacing that allows us to appreciate the adrenaline rush without ever sputtering down to an expositional crawl. The nostalgia factor of so many celebrated licenses colliding in a sandbox of blissful conflict and cooperation is the key factor that makes this film unique, but somehow refrains from being a crutch because the viewer doesn't need to "get" all the references to enjoy this cinematic adventure. The raw motion and emotion the viewer experiences is worth the price of admission, but for the engaged mind of those enthused with film, gaming and fiction, so many more contextual Easter Eggs await your rewarding discovery.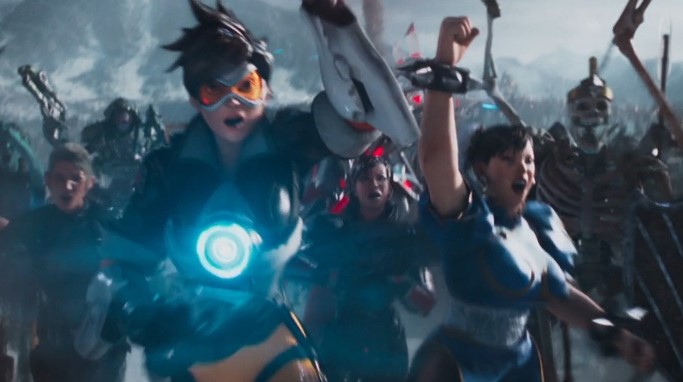 No film is without its shortcomings and Ready Player One is far from flawless. I liked how this film acknowledged the new and growing concern over micro-transactions in video games, but the overall narrative favors a more generalized morality tale of inclusive cooperation and anti-cooperate sentiment to specifically call out predatory practices in business institutions. I appreciated the side love story that has something to say about cat-fishing, online protocols and gamer stereotypes, but in the end feels like it's only there because every film has to have SOME kind of token love interest for the sake of mass appeal. Character development fails to elevate beyond two dimensions thanks in large part to the fact that each character is technically two: real life and online avatar. The identification and convergence of both prevents the film from exploring anything deeper than shallow archetypes for anyone that isn't the protagonist and even he is about as basic as heroes get.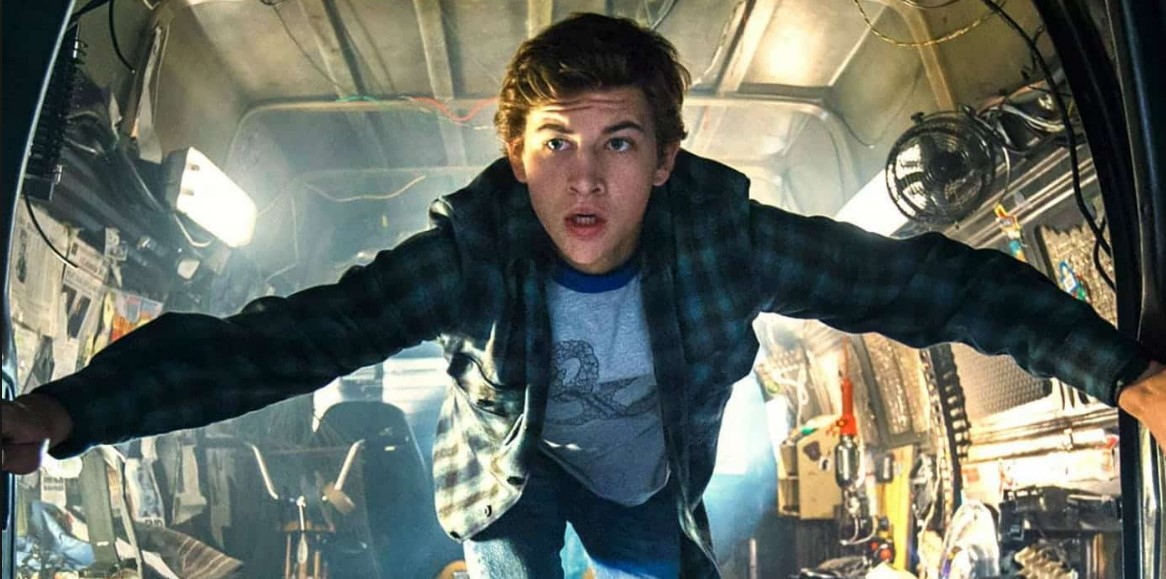 | | | |
| --- | --- | --- |
| Action Style | There's just so much action. Stampeding car chases are acrobatic and frantic. Combat is massive in scale and precise in close quarters with both featuring great detail and enough time to appreciate. Set pieces featuring larger than life opposition are intensely satisfying. | 6/6 |
| Action Frame | Those with any form of motion sickness are now forewarned because the frame itself is a livewire of forced perspective. Fully CG sequences take full advantage of every conceivable frame manipulation in, around and through the action while still maintaining active framework in regular live action scenes. | 5/5 |
| Lead Performance | Tye Sheridan as Wade Watts/Parzival is the kind of humble everyman that easily fades into the corner of a room filled with everymen. His performance is vaguely heartfelt and blandly unique which may be ideal in giving the viewer agency into his character, but not a particularly charismatic one to root for. His antagonist, Sorrento played by Ben Mendelsohn gets the veteran treatment of a seasoned character actor presenting capable opposition, but not exactly reinventing the concept of the corporate tool as the big bad. | 3/6 |
| Supporting Performance | Olivia Cooke as Art3mis is respectable, but I don't buy into the film trying to sell her as the "ugly/pretty" girl from Not Another Teen Movie (2001). Lena Waithe, T.J. Miller, Philip Zhao and Win Morisaki play great NPCs, but they were intended to be a bit more. Simon Pegg is solid, but his role is mere window dressing. The real standout, singular performance of the entire film is Mark Rylance as Anorak/the inventor of the OASIS. He absolutely nails the reclusive, tech genius with social anxiety disorder with heart and soul. | 3/5 |
| Music | Orchestration takes a backseat to a nice selection of classic tracks from the 80s. Some good choices were made throughout, but not great choices especially in key moments of high emotion, like the climactic, final battle. | 4/6 |
| Sound F/X | Sound fabrication and Foley Art at work here enhance every cell of realism within the fantasy of the OASIS. However, there were a couple of misses regarding the accuracy of the sound assigned to certain weapons such as the pulse rifle (which I primarily assign to the Aliens film) that has a distinct sound which wasn't duplicated here. Yes there are pulse rifle derivative weapons in tons of games and movies so the choice may have been to go for a more generic sound to sum them all up, but if nostalgia is the order of the day for this film, hitting this sound effect with its singular reference should have been easy. | 4/5 |
"Moving" = 25/33
| | | |
| --- | --- | --- |
| Digital F/X | CGI is absolutely exquisite and it had to be in order to sell the virtual world of the OASIS as an experience that any person would prefer over reality. Character models are tight and detailed, environments are lush and diverse, explosions, gunfire, magic and every other particle effect is a visual symphony to witness. | 6/6 |
| Special F/X | Some very effective practical effects at work in the live action world especially when showing how Wade/Parzival uses VR tech in his home made bunker. There's also a sequence in the middle of the film where our heroes enter another reality within the OASIS and some of the effects occurring within seem like they too were practical, but may have been seamlessly achieved with CG. | 4/5 |
| Costumes | Strictly limiting this category to the actors' garb in live action segments reveals an average contrast between the haves and have-nots of this dystopian future. It would have been nice to see more design elements of the corporate "haves" be inspired more by the dynamic design of avatars within the OASIS because, after all, they are wealthier because their business exploits the fantasy. They could easily afford to look more of what they think they are. | 3/6 |
| Hair & Makeup | What you expect in a Hollywood production, but no significant standouts here. | 3/5 |
| Exteriors | We only really get to see the urban streets of "The Stacks" in Columbus, Ohio which is essentially a cross between a ghetto and a junkyard featuring a color gradient of grays and browns. These scenes are effective at communicating the drab depression of the real environment, but it would have been nice to see some other places. | 4/6 |
| Interiors | Trailer park interiors, game rooms and young people's personal spaces are all but perfectly recreated from the 80s. Of course, a similar set dressing could have been achieved by taking old toy boxes and dumping them all over the place. | 3/5 |
"Picture" = 23/33
| | | |
| --- | --- | --- |
| Hook | Reality sucks, but to get by there's this awesome VR gaming world where literally anything can happen and there's a Willy Wonka contest within that's open to everyone that can determine who can own it all. | 3/4 |
| Conflict | The external conflict boils down to a predictable clash between average blokes vs. the massive corporate conglomerate. The internal conflict is a bit more interesting discussion regarding the isolation of escapism, the need to interact in the real world and how discomfort, fear and depression determine how we strike a balance between. | 3/4 |
| Resolution | Neither surprising, nor satisfying. There could have been a much more romantic resolution that was passed over for something more technically sound and emotionally awkward. | 1/4 |
| Dialogue | Consistently effective banter amongst friends and enemies relay information and establish relationships well enough without resorting exclusively to gamer dialect/jargon. | 4/6 |
| Exposition | Extremely efficient in the opening minutes of the film to get the audience up to speed with the basics as well as an effective drip feed of flashbacks throughout to fill in the details as the story evolves. | 4/5 |
| Character Uniqueness | Characters and their development are crucially devoid of anything to set them apart from the base archetypes they represent save for the reclusive creator of the OASIS, who isn't exactly the second coming of the eccentric introvert. | 1/6 |
| Character Relatability | Anyone who participates in gaming, discusses movies and is willing to engage in pop culture debates that may devolve into verbal fisticuffs thanks to the passion they feel about it ought to be familiar because they are you, me and probably a good amount of our friends. People of every generation have the innate desire to connect with other people even if it is difficult to do so by traditional means. Pop culture provides a haven. Gaming provides a filter. Movies, books and TV provide common ground. | 5/5 |
"Story" = 21/34
Overall MPS Rating: 69/100
Ready Player One is a victory of the imagination of the inner child in all of us, but the film's by-the-numbers plot and less than meticulous adherence to the original novel may trigger an unstable mutation of fanboys and girls into trolls and griefers. With so many beloved IPs sharing the same space, passionate attention and critique is a foregone conclusion. There's no question that this film will polarize the target audience it wishes to impress because we care about the particulars. However, Ready Player One is still a fun adventure that delivers on the action and visual effects and at the very least is a worthy popcorn film to indulge at the cinema. Live long and prosper squad and let the pop culture debate continue.