Following the first look, Sylvester Stallone posts three more images from the new Rambo 5: The Last Blood movie.
The new pics feature Sylvester Stallone as John Rambo on horseback ("Comes a Horseman Wild and Free," he posted ), wearing a cowboy hat in the rain ("It's so rewarding after so many years in the Biz to be truly excited about being in an extraordinary scene") and another in which he describes it as, "Rambo's man cave…" (via Instagram).
Check out all four below.
It's also announced that Paz Vega will play Carmen Delgado, a reporter who covers the Mexican drug trade and teams up with Rambo after her younger half-sister is kidnapped.
Update: Sergio Peris-Mencheta is playing the villain.
The synopsis offers:
Rambo teams up with a journalist to track down and rescue a group of local girls that have been kidnapped by a Mexican sex trafficking ring, after trying to settle down to a quiet peaceful life stateside at the family ranch in Arizona after spending decades abroad.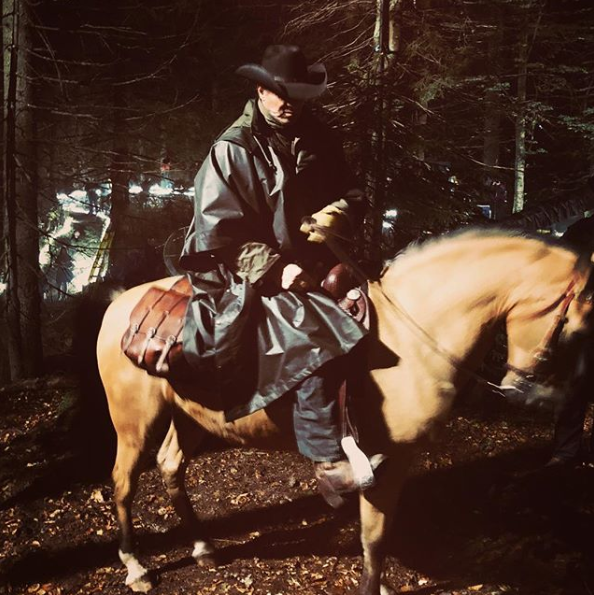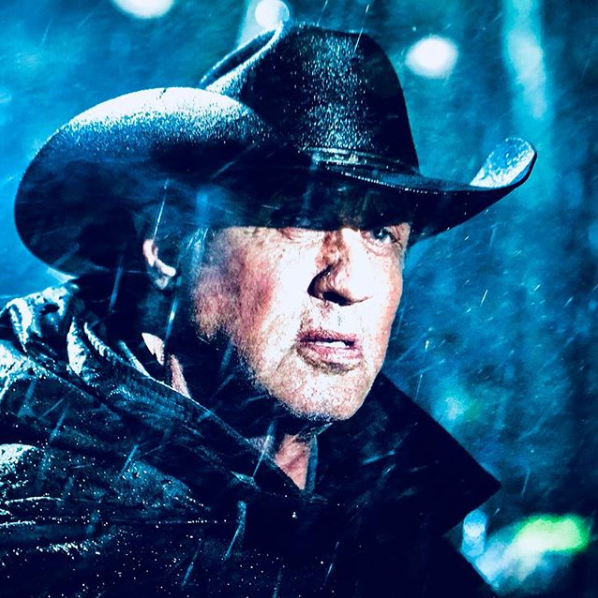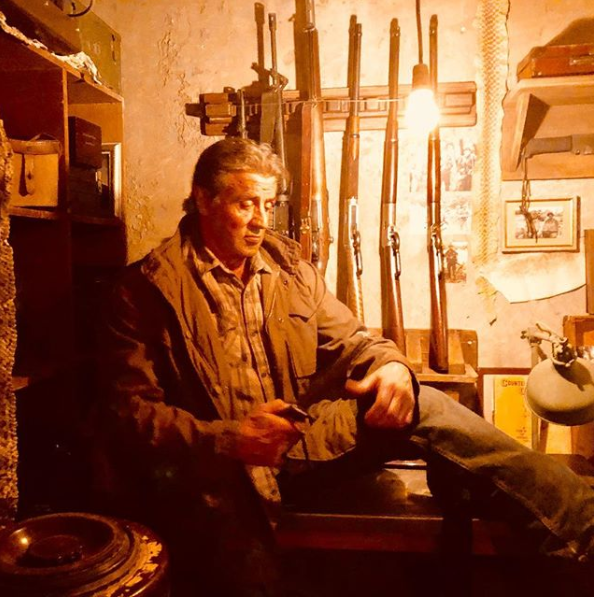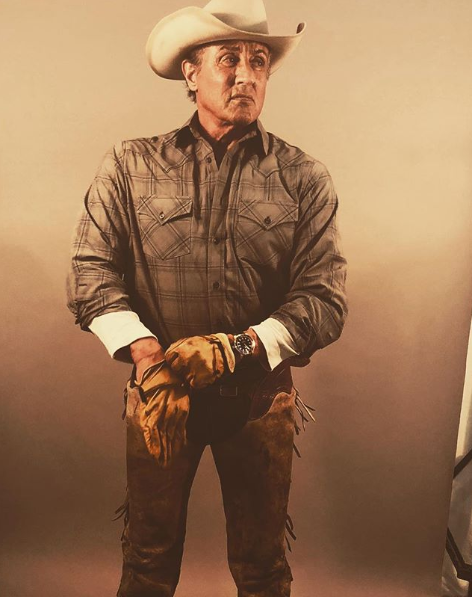 Rambo 5 currently has no release date, but has been said to be coming out next year, with Adrian Grunberg on board as director.
Sylvester Stallone first starred as John Rambo back in 1982's First Blood, which in today's dollars would have made over $320 million. The sequel, Rambo: First Blood Part II, came out in 1985 and nearly tripled the first movies box office returns. Rambo Part III came out in 1988, but didn't do as well, with the fourth movie, Rambo in 2008, barely scratching $100 million.