Amid all the fear surrounding the coronavirus, actor and director John Krasinski announced on Thursday A Quiet Place 2 sees its release date delayed.
One of the things I'm most proud of is that people have said our movie is one you have to see all together. Well due to the ever-changing circumstances of what's going on in the world around us, now is clearly not the right time to do that. As insanely excited as we are for all of you to see this movie… I'm gonna wait to release the film til we CAN all see it together! So here's to our group movie date! See you soon!
The studio also released the following statement:
After much consideration, and in light of the ongoing and developing situation concerning coronavirus and restrictions on global travel and public gatherings, Paramount Pictures will be moving the worldwide release of A Quiet Place Part II. We believe in and support the theatrical experience, and we look forward to bringing this film to audiences this year once we have a better understanding of the impact of this pandemic on the global theatrical marketplace.
The film was originally slated to be released on March 20 and doesn't have a new release date as of yet.
A Quiet Place 2 also stars Emily Blunt.
Synopsis: Following the deadly events at home, the Abbott family (Emily Blunt, Millicent Simmonds, Noah Jupe) must now face the terrors of the outside world as they continue their fight for survival in silence. Forced to venture into the unknown, they quickly realize that the creatures that hunt by sound are not the only threats that lurk beyond the sand path.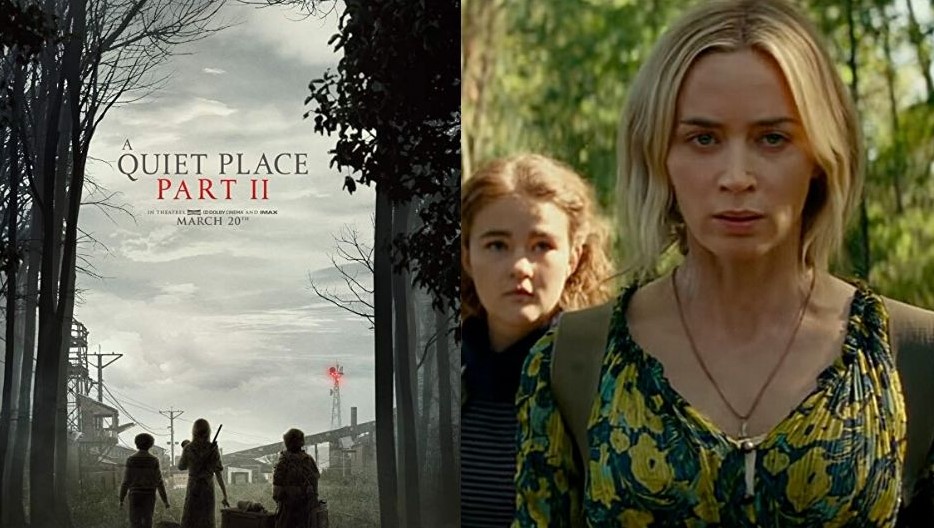 A Quiet Place 2 official trailer: