NBC has revealed the description and the title for Episode 12 of its new Quantum Leap series where it's about the titular character making right what once went wrong regarding a transgender child.
Episode 12 is titled "Let Them Play" and sees Ben (played by Raymond Lee) finding himself back in 2012 helping a Latinx transgender child who wants to play on the high school basketball team.
The transgender daughter wants to play on the girls' basketball team but apparently, since the transgender daughter was originally a boy (or still is and hasn't had the surgery) there is backlash about letting a boy play on a girls' team.
So Ben swoops in to save the day in order to leap on to his next mission.
Update: The episode suffers a series ratings low.
What does the Quantum Leap Episode 12 description say?
"LET THEM PLAY" ORIGINAL

02/06/2023 (10:00PM – 11:00PM) (Monday) : Ben finds himself in 2012 in the midst of the Mendéz family as they help their transgender daughter, Gia, who dreams of playing on her high school basketball team. Magic and Jenn discover another piece of the puzzle of why Ben leapt in the first place. TV-PG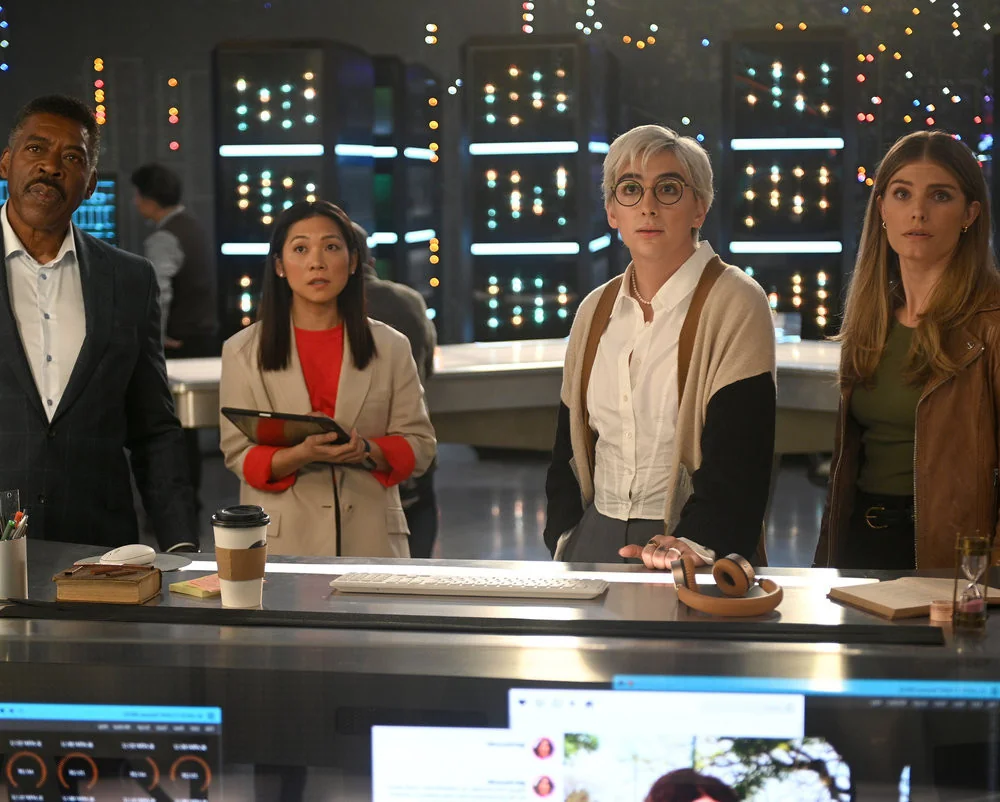 Quantum Leap bolsters a progressive cast
Quantum Leap also bolsters a progressive cast with Mason Alexander Park who identifies as non-binary playing Ian Wright; Caitlin Bassett plays the equivalent of Dean Stockwell's Al Calavicci with Addison Augustine; Nanrisa Lee plays the head of security Jenn Chu, and Ernie Hudson known for Ghostbusters plays the head of the Quantum Leap project, Herbert 'Magic' Williams.
Though ratings haven't been all that good, NBC has not only ordered six additional episodes for Season 1 but has also renewed the show for Season 2.
The ratings took a big hit following its mid-winter hiatus.
Quantum Leap returns with an all-new episode tonight at 10pm EST with "Live. Die Repeat." where Ben must learn which one of five people in a 1962 nuclear reactor's elevator triggers a deadly bomb.
Episode 12 airs next week on Monday, and new episodes stream on the Peacock streaming service.