NBC has released first look images from the pilot episode of the Quantum Leap reboot/sequel featuring the diverse and non-binary cast.
Earlier in the month, the network announced a series order.
The cast is led by Raymond Lee as Dr. Ben Seong, who has previously been described as the "spiritual successor" to Scott Bakula's Dr. Sam Beckett from the original series.
Ernie Hudson, known for the Ghostbusters movies, is playing Herbert "Magic" Williams, a Vietnam veteran and head of the time travel project at Quantum Leap who using a bit of politicking and his military know-how to keep the Pentagon at bay, buys the team some time to rescue Ben but expects answers once he's back.
Nanrisa Lee is playing Jenn the head of security at Quantum Leap headquarters.
Mason Alexander Park is playing the non-binary character Ian, the chief architect of Quantum Leap's AI program.
Caitlin Bassett is playing Addison, the project lead at Quantum Leap HQ who operates state-of-the-art technology to communicate with an individual time traveling in the past. Judging from the last image below, it seems likely this is the equivalent of Al Calavicci, played by the late Dean Stockwell as Addison is holding a similar-looking communicator.
Quantum Leap is described as: It's been 30 years since Dr. Sam Beckett stepped into the Quantum Leap accelerator and vanished. Now a new team has been assembled to restart the project in the hopes of understanding the mysteries behind the machine and the man who created it.
The series hails from Universal Television, a division of Universal Studio Group, with Steven Lilien and Bryan Wynbrandt serving as writers and executive producers; original creator Don Bellisario is also serving as executive producer with Deborah Pratt, and Martin Gero.
The show is also said to be set in the present day, with Scott Bakula is not presently said to be involved.
Quantum Leap will air at 10 p.m. Mondays following The Voice in the Fall.
Quantum Leap images from the pilot episode: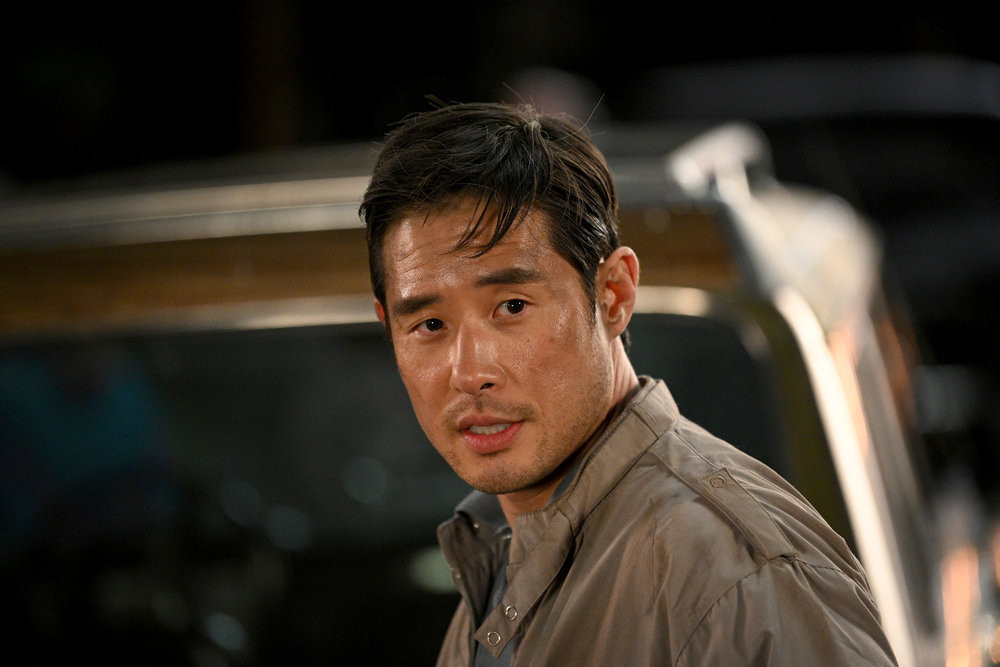 Raymond Lee as Dr. Ben Seong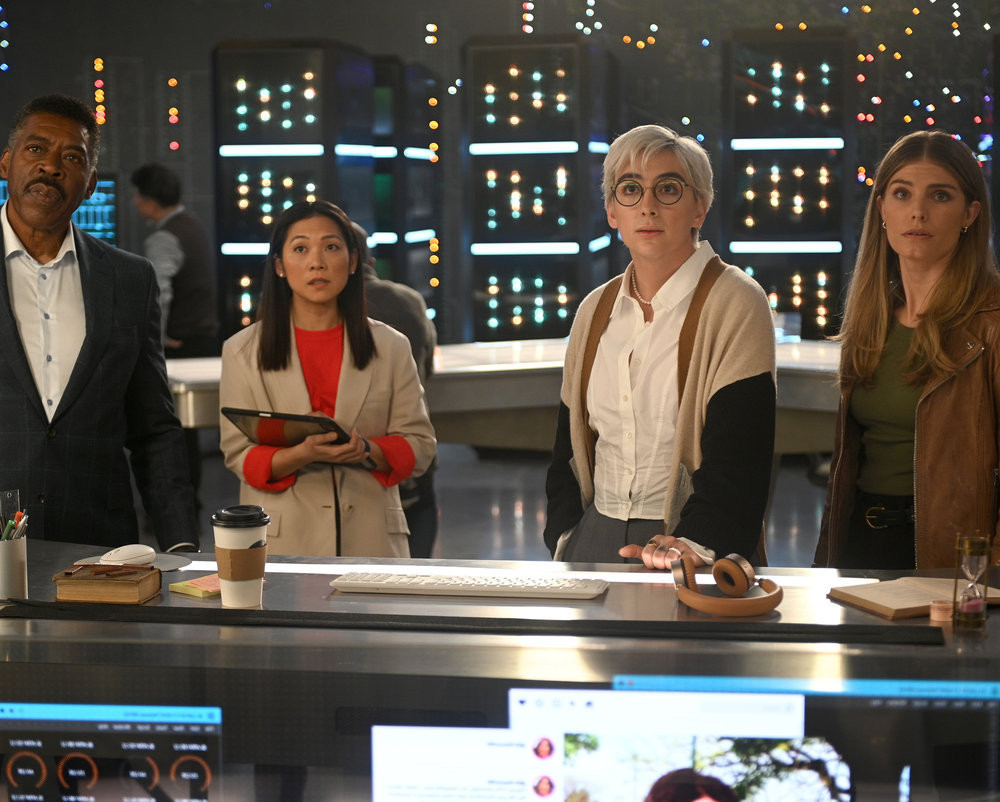 Ernie Hudson as Herbert "Magic" Williams, Nanrisa Lee as Jenn, Mason Alexander Park as Ian, Caitlin Bassett as Addison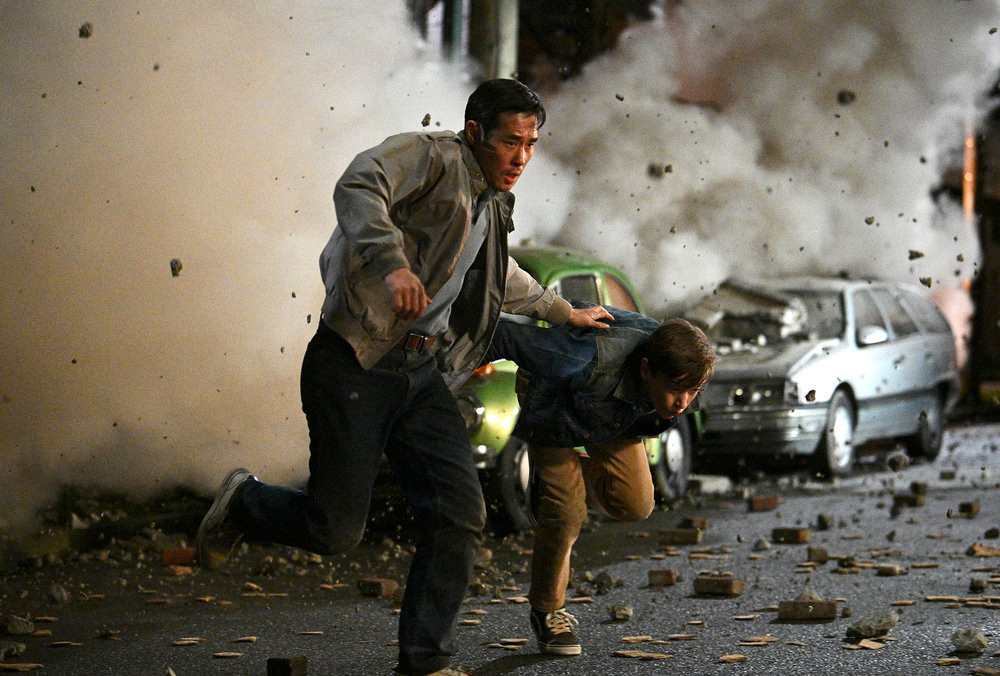 Raymond Lee as Dr. Ben Seong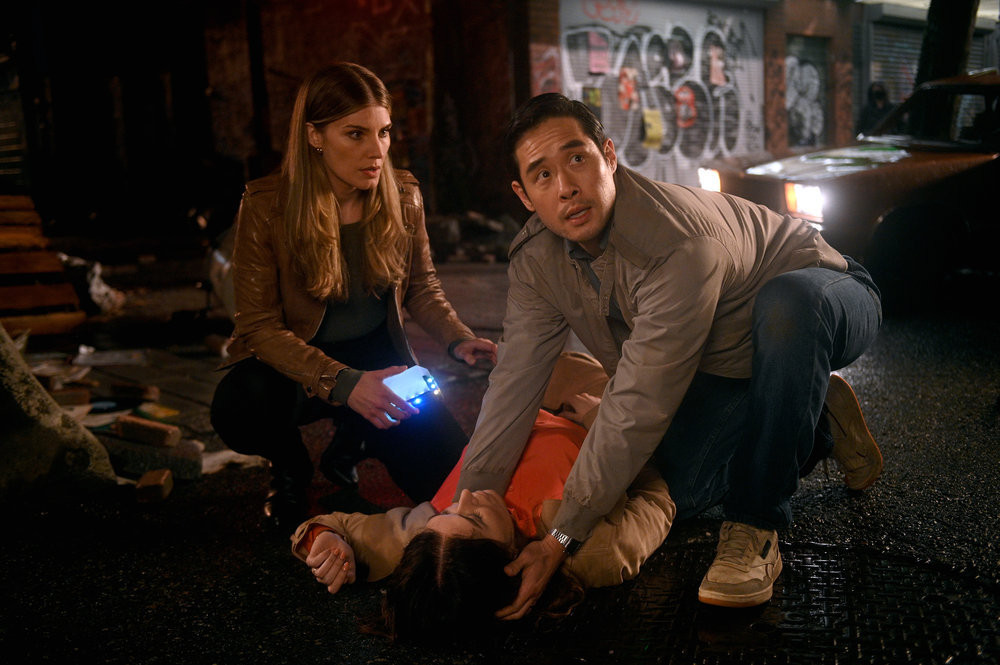 Caitlin Bassett as Addison, Raymond Lee as Dr. Ben Seong
(Photos by: Serguei Bachlakov/NBC)