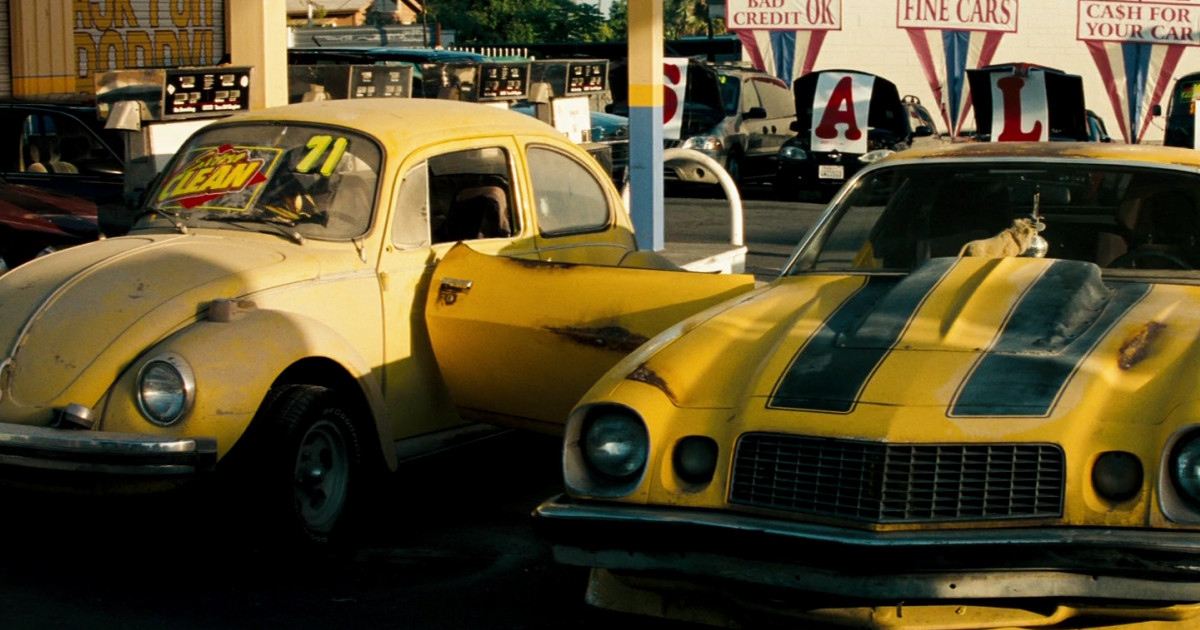 Check out a look at Bumblebee on the set of the new Transformers movie who returns as the classic version from the animated series as a Volkswagen Bug.
A user on Instagram posted images from the set of Bumblebee where old cars can seen as the movie takes place in the 1980s.
The first Transformers movie actually featured a Bug Easter Egg as when Sam Witwicky went to buy a new car, the Bug was next to the Bumblebee Camaro.
The Bumblebee spinoff has a December 21, 2018 release directed by Travis Knight starring Hailee Steinfeld, Pamela Adlon, John Cena, Stephen Schneider, Jorge Lendeborg Jr. Jason Drucker, Kenneth Choi, Ricardo Hoyos, Abby Quinn, Rachel Crow and Grace Dzienny.
The story is set in the year 1987, where Bumblebee finds refuge in a junkyard in a small California beach town. Charlie (Steinfeld), on the cusp of turning 18 and trying to find her place in the world, discovers Bumblebee, battle-scarred and broken. When Charlie revives him, she quickly learns this is no ordinary yellow VW bug.