Norman Reedus has suffered a head injury while on the set of The Walking Dead, reported to be a concussion.
The news first hit yesterday when Fandemic Tour gave an update on Facebook about a convention appearance and noted, "Norman Reedus had to postpone due to an injury. We are sending all of our thoughts and positive energy to Norman Reedus. Everyone in our amazing community knows how much he loves his fans, and he wants you to know how terrible he feels about the situation. However, we all want him to do what is best for his health. Let's send him all of our well-wishes and hope for a speedy recovery."
Norman Reedus was set to appear this weekend along with members of The Walking Dead cast at Fandemic Dead Atlanta.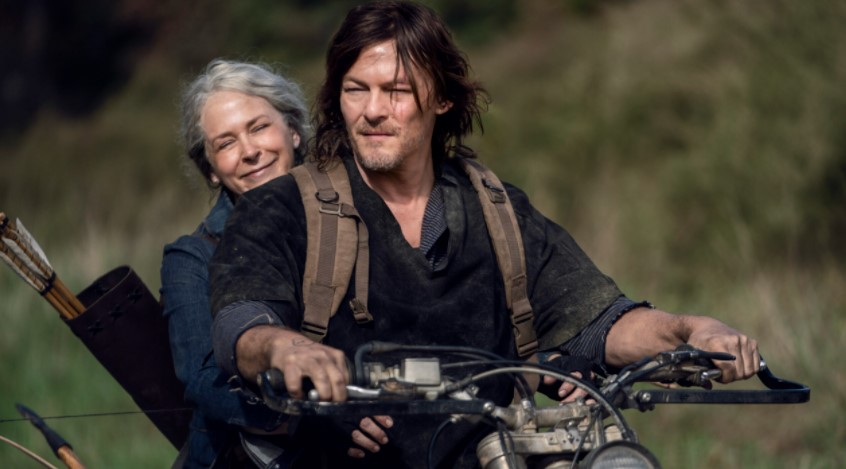 Norman Reedus is going to be okay
The trades have since confirmed the injury, which occurred on March 11 in Georgia, with Deadline offering Norman Reedus is going to be okay.
"Norman suffered a concussion on set," the actor's spokesperson Jeffrey Chassen told Deadline. "He is recovering well and will return to work soon. Thank you to everyone for their concern."
It's unclear if Reedus suffered the injury while filming, and it's also reported the final day of filming has been pushed back as a result for a few days by AMC and production.
Following the end of The Walking Dead, the actor will be appearing in a spinoff also starring Melissa McBride's Carol as part of the Deadverse, which also includes a spinoff, Isle of the Dead, for Maggie and Negan where the two will be located in a post-apocalyptic Manhattan.
Norman Reedus also happens to be rumored to play Ghost Rider in the Marvel Cinematic Universe, with claims offering he has already been cast in the role and may even appear in May's release of Doctor Strange in the Multiverse of Madness.
(via Deadline)