Nintendo has plans to expand its IP which includes a Super Mario Bros. CG-animated movie in addition to potential other projects as well as a theme park that is currently in development and more.
The company released an investors report in regards to its corporate management policy with news of the Super Mario Bros. movie which sees it currently in development from Illumination and Universal Pictures that will get released in 2022.
Nintendo also hints that it may get involved with other avenues outside of film (maybe TV, streaming, etc?), and the Super Nintendo World theme park is underway in Japan.
The report also offers Nintendo will expand its merchandise line, expand on mobile, and of course is dedicated to its video game platforms, and this year also marks the 35th anniversary of Super Mario Bros. which was created in 1985.
"Nintendo characters are simply much more than their design; they create a special bond with the people who play our games," said Shuntaro Furukawa, President of Nintendo. "That's why we will always expand our properties in ways that fit the individual appeal of each character, taking great care not to damage the image or attachment consumers have for them. In addition, we strive for the utmost quality rather than simply increase the amount of exposure to our characters."
Check out the info below.
Super Mario Bros. CG-animated movie: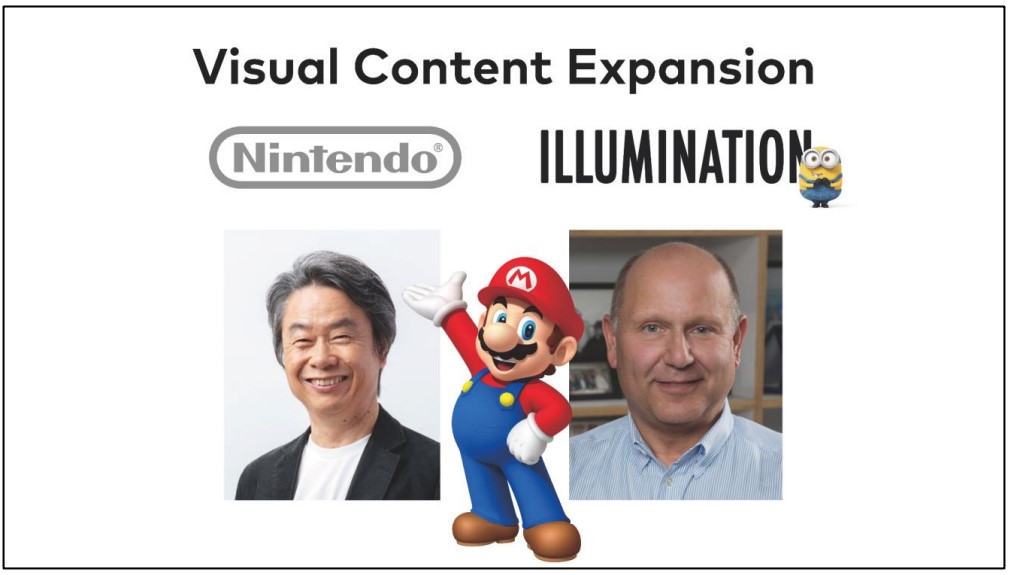 Another way we are delivering Nintendo entertainment to a wider audience is with the Super Mario CG-animated movie, which is scheduled for theatrical release in 2022. Production is moving ahead smoothly, thanks to the collaboration between Chris Melendandri, founder and CEO of Illumination, known for the Minions movies, and Nintendo's Representative Director and Fellow, Shigeru Miyamoto, who is serving as co-producer. The movie will be distributed worldwide by Universal Pictures.
Nintendo Visual content expansion: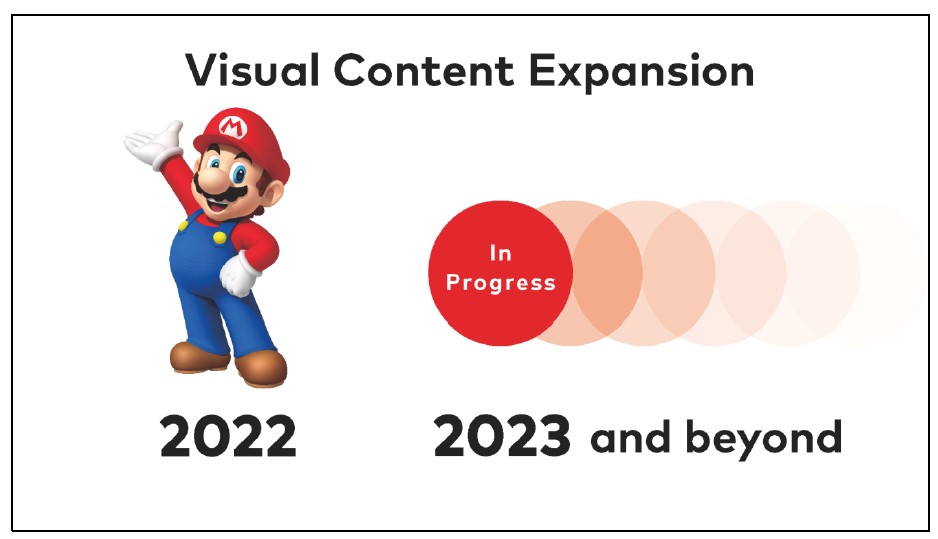 We have already embarked on multiple other visual content expansion projects, and are pursuing further opportunities. As we shared previously, the Super Mario movie is being financed by Nintendo as well as Universal Pictures, and we are actively involved in planning, development and production. Going forward, visual content expansion initiatives may not be limited to film. The scale of our investments will vary based on the type of project, but we will continue to invest in these entertainment expansion initiatives to increase the number of people who have access to our IP.
Super Nintendo World theme park:
We are also excited about our expansion into theme parks. As you may recall, SUPER NINTENDO WORLD is currently under construction at Universal Studios Japan. We believe that SUPER NINTENDO WORLD will deliver the fun, unique worlds and experiences only possible through our partnership with Universal Studios. Preparations to open are underway, with a more detailed timeline to be announced by Universal Studios Japan.