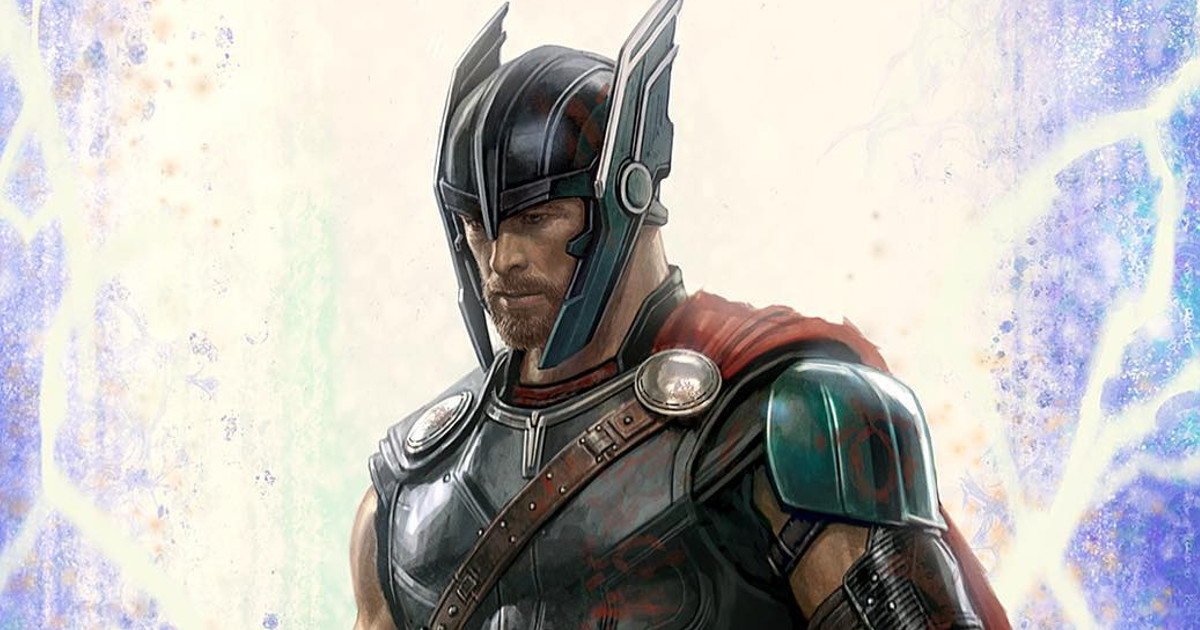 ;
Two new pieces of Thor: Ragnarok art have landed online from the Marvel Creating a Cinematic Universe art book.
The first features art of Thor with the second featuring Hela, Loki, Odin, Valkyrie and the Hulk!
Marvel Studios concept artist Andy Smith posted the pics on Instagram!
Thor: Raganarok has a November 3, 2017 release directed by Taika Waititi starring Chris Hemsworth as Thor, Mark Ruffalo as Hulk/Banner, Tom Hiddleston as Loki, Idris Elba as Heimdall, Cate Blanchett as Hela, Tessa Thompson as Valkyrie, Jeff Goldblum as Grandmaster and Anthony Hopkins as Odin.
Synopsis:
In Marvel Studios' "Thor: Ragnarok," Thor is imprisoned on the other side of the universe without his mighty hammer and finds himself in a race against time to get back to Asgard to stop Ragnarok—the destruction of his homeworld and the end of Asgardian civilization—at the hands of an all-powerful new threat, the ruthless Hela. But first he must survive a deadly gladiatorial contest that pits him against his former ally and fellow Avenger—the Incredible Hulk! "Thor: Ragnarok" thunders into U.S. theaters on November 3, 2017.