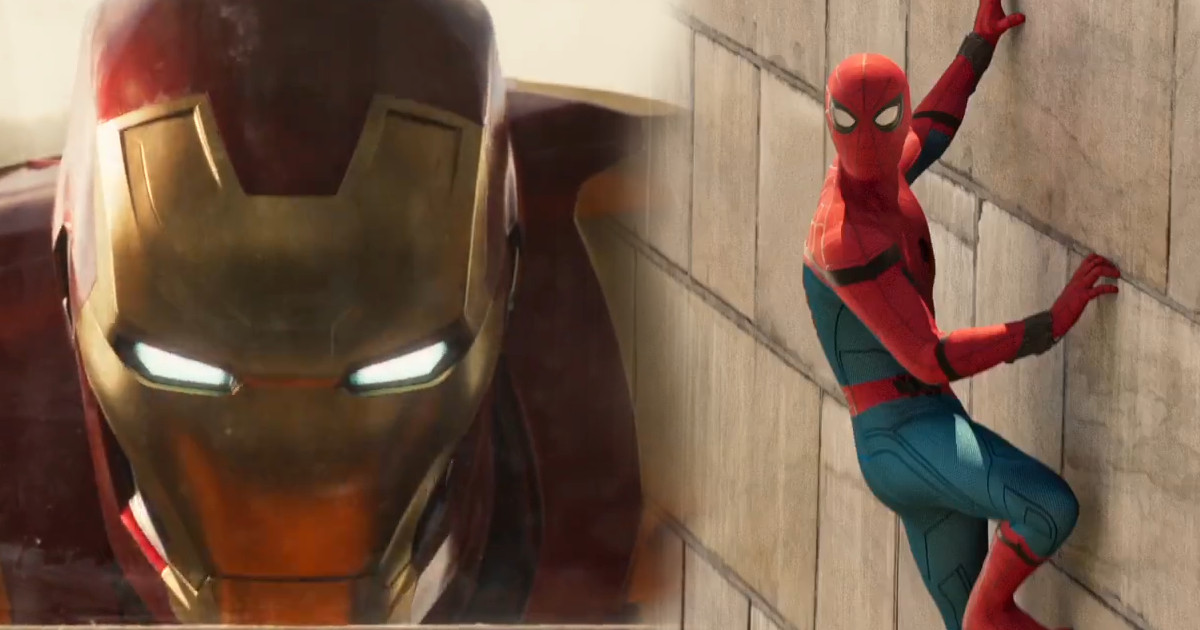 Spider-Man: Homecoming gets released in two weeks, and now a new more detailed plot synopsis has been officially released which describes Spider-Man as the crown jewel of Marvel.
The first Spider-Man: Homecoming Twitter reactions have also hit the net and are overwhelmingly positive!
Up next for Tom Holland is The Avengers: Infinity War, which gets released next year.
Synopsis:
A young Peter Parker/Spider-Man (Tom Holland), who made his sensational debut in Captain America: Civil War, enters the Marvel Cinematic Universe in Spider-Man: Homecoming. Embraced all over the world, Spider-Man is the most popular comic book character in history and the crown jewel of Marvel comics. Now, he comes home in a film with a fresh, fun tone and new take, produced by Marvel Studios, that brings the Peter Parker of the comic books to the screen alongside MCU heroes for the first time.
Thrilled by his experience with the Avengers, Peter returns home, where he lives with his Aunt May (Marisa Tomei), under the watchful eye of his new mentor Tony Stark (Robert Downey Jr.). Peter tries to fall back into his normal daily routine – distracted by thoughts of proving himself to be more than just your friendly neighborhood Spider-Man – but when the Vulture (Michael Keaton) emerges as a new villain, everything that Peter holds most important will be threatened. Peter may be young, with the everyday pressures of any teenager, but his moment has arrived as he is challenged to become the hero he is meant to be.
Columbia Pictures presents a Marvel Studios / Pascal Pictures production, Spider-Man: Homecoming. Starring Tom Holland, Michael Keaton, Jon Favreau, Zendaya, Donald Glover, Tyne Daly, with Marisa Tomei and Robert Downey Jr. Directed by Jon Watts. Screenplay by Jonathan Goldstein & John Francis Daley and Jon Watts & Christopher Ford and Chris McKenna & Erik Sommers. Screen Story by Jonathan Goldstein & John Francis Daley. Based on the Marvel Comic Book by Stan Lee and Steve Ditko. Produced by Kevin Feige and Amy Pascal. Executive Producers are Louis D'Esposito, Victoria Alonso, Patricia Whitcher, Jeremy Latcham, Stan Lee, Avi Arad, and Matt Tolmach. Mitch Bell, Eric Hauserman Carroll, and Rachel O'Connor serve as Co-Producers. Director of Photography is Salvatore Totino ASC, AIC. Production Designer is Oliver Scholl. Editors are Dan Lebental ACE and Debbie Berman. Visual Effects Supervisor is Janek Sirrs. Costume Designer is Louise Frogley. Music by Michael Giacchino. Music Supervision by Dave Jordan.
Spider-Man: Homecoming has been rated PG-13 by the Motion Picture Association of America for Sci-Fi Action Violence, Some Language and Brief Suggestive Comments. For future rating information, please visit www.filmratings.com. The film will be released in theaters nationwide on July 7, 2017.