A new lengthy plot description for The Avengers: Infinity War has landed online.
The plot description sums up Marvel's Phase 1-3 plans which sees mention that that Star-Lord using the Power Stone in Guardians of the Galaxy has attracted the attention of Thanos, with it also noted that Thanos has been searching for the Infinity Stones and attempting to assemble the Infinity Gauntlet for ages.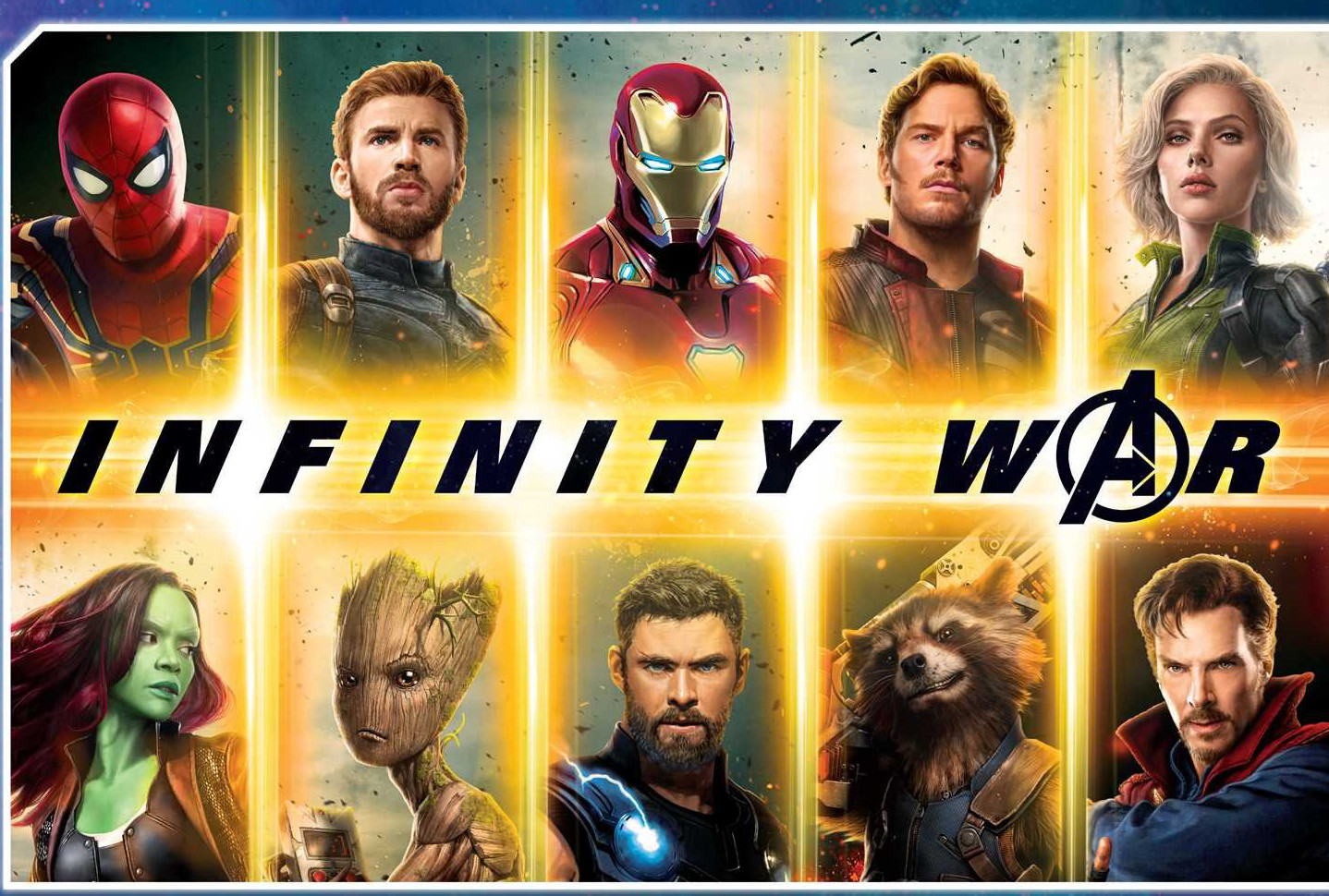 Here is the description:
Earth's Mightiest Heroes have spent years working to keep innocents safe from evil forces. Some, like Iron Man, have been fighting these battles on their own, while others, like Captain America, know how important it is to be a part of a tam. When Nick Fury assembled these powerhouses together along with Thor, Black Widow, the Hulk, and Hawkeye, they became the Avengers, a force for good the likes of which the word had never seen. The technologically enhanced and superpowered fought side by side with highly skilled fighters to win over insurmountable odds.
As the Avengers' deeds rose to prominence, so did those who opposed them. They successfully fended off alien invasions, an out-of-control artificial intelligence, and a righteous extremist–all the while expanding their team. However, while the Avengers have been taking care of business on Earth, an entirely different drama has been playing out in the cosmos. The Guardians of the Galaxy have called attention to themselves by unknowingly locating and using an Infinity Stone.
The ancient and all-powerful gemstones are coveted by Thanos, an evil and formidable warlord, and he will use them for untold levels of destruction if he can gather them all together in the Infinity Gauntlet. His plan, which has been developing for ages, has led him to Earth. Taking a stand against Thanos won't be easy, but the fate of the universe is at stake, and these heroes will do everything they can to defeat him.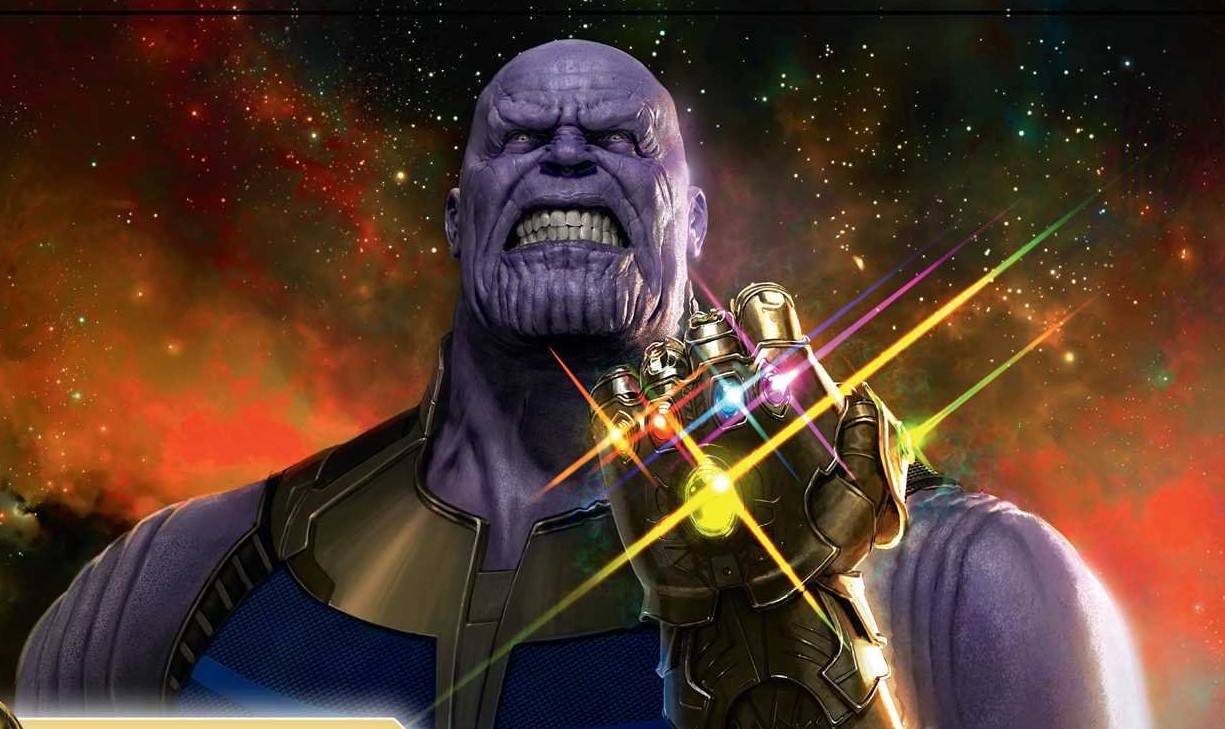 Likewise, a description for the Infinity Stones has also been released:
The Infinity Stones are ancient and have been known to many across the galaxy. Few who remain know about their true power. The immensely potent objects can be deadly to use to mortals who touch them, but that hasn't stopped those of a villainous nature from making frequent attempts to exploit their colossal energies. Thanos has been attempting to gather the Stones together in the Infinity Gauntlet, a golden glove cable of channeling the energy into an even great destructive force. As Strategic Homeland Intervention, Enforcement, and Logistics Division (S.H.I.E.L.D.) Director Nick Fury once told Iron Man, "Mr. Stark, you've become part of a bigger universe; you just don't know it yet." How true that statement was.
Space Stone: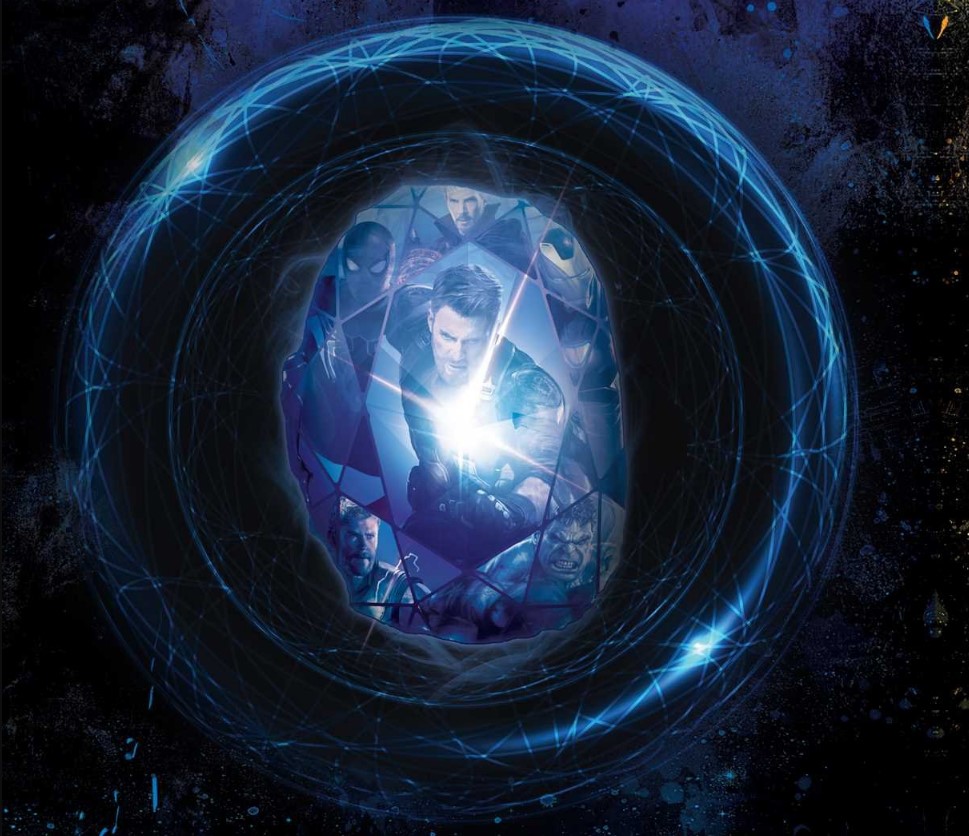 Mind Stone: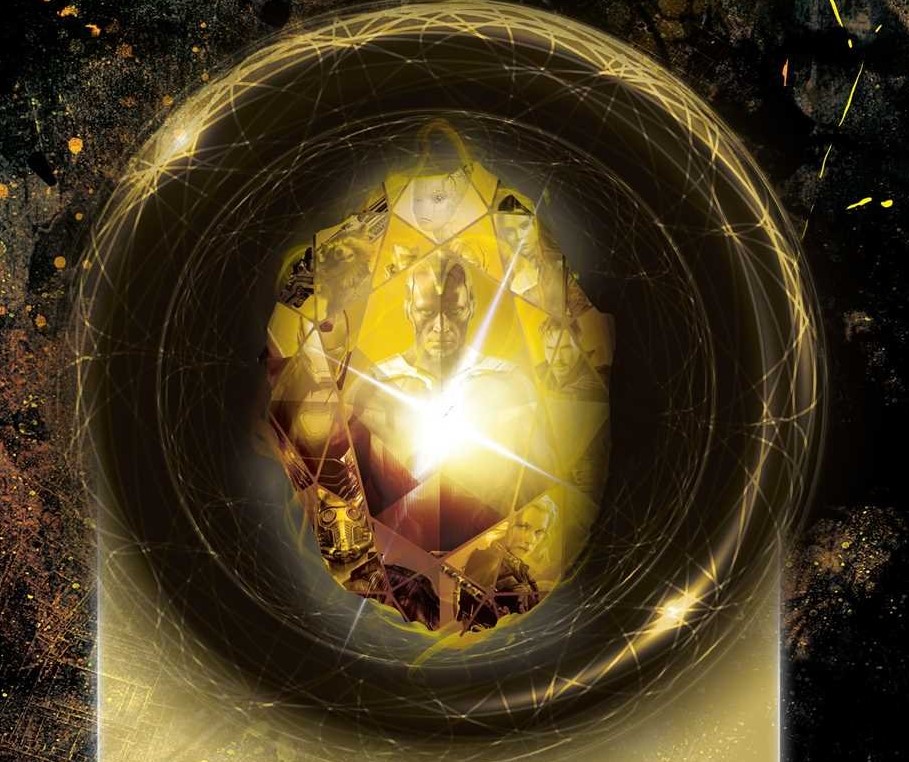 The info and images comes from the IncrediBuilds: Marvel: Infinity Gauntlet Deluxe Book and Model Set available on Amazon:
Build your own Infinity Gauntlet model with this IncrediBuilds™ deluxe book and model set!
The Infinity Stones grant their individual wielders immense power that can influence the very fabric of the universe. Now Marvel fans can gather all six Infinity Stones and build their own Infinity Gauntlet with this deluxe IncrediBuilds kit! The included 32-page deluxe book is packed with information on each Infinity Stone, from their initial emergence to their role throughout the Marvel Cinematic Universe. The wood model is easy to assemble and snaps together to form a dynamic, displayable 3D version of the Infinity Gauntlet.
Includes:
– An Infinity Gauntlet book
– Laser-cut, FSC®-certified wood sheet with easy-to-assemble pieces
– Step-by-step instructions
– Coloring and crafting ideas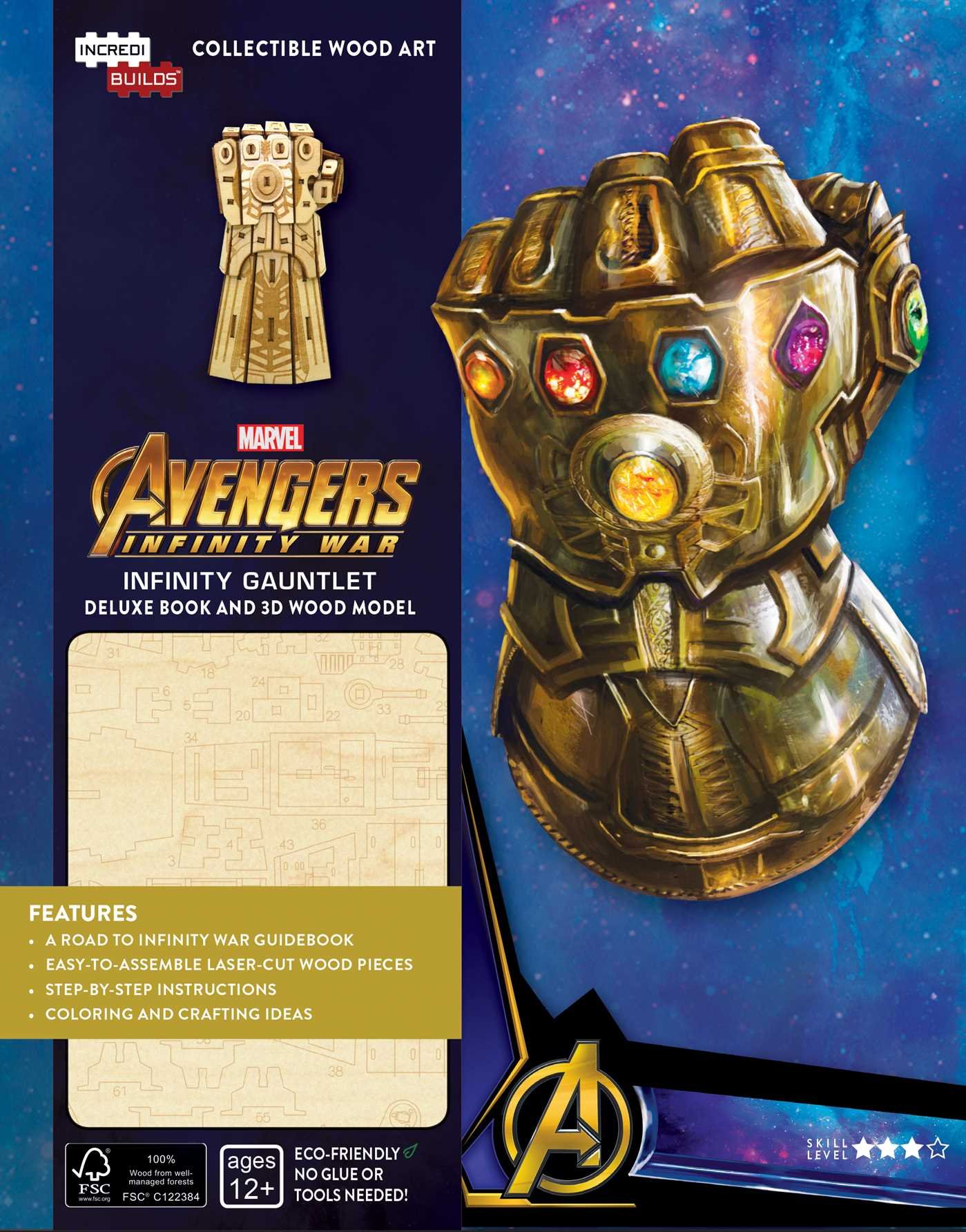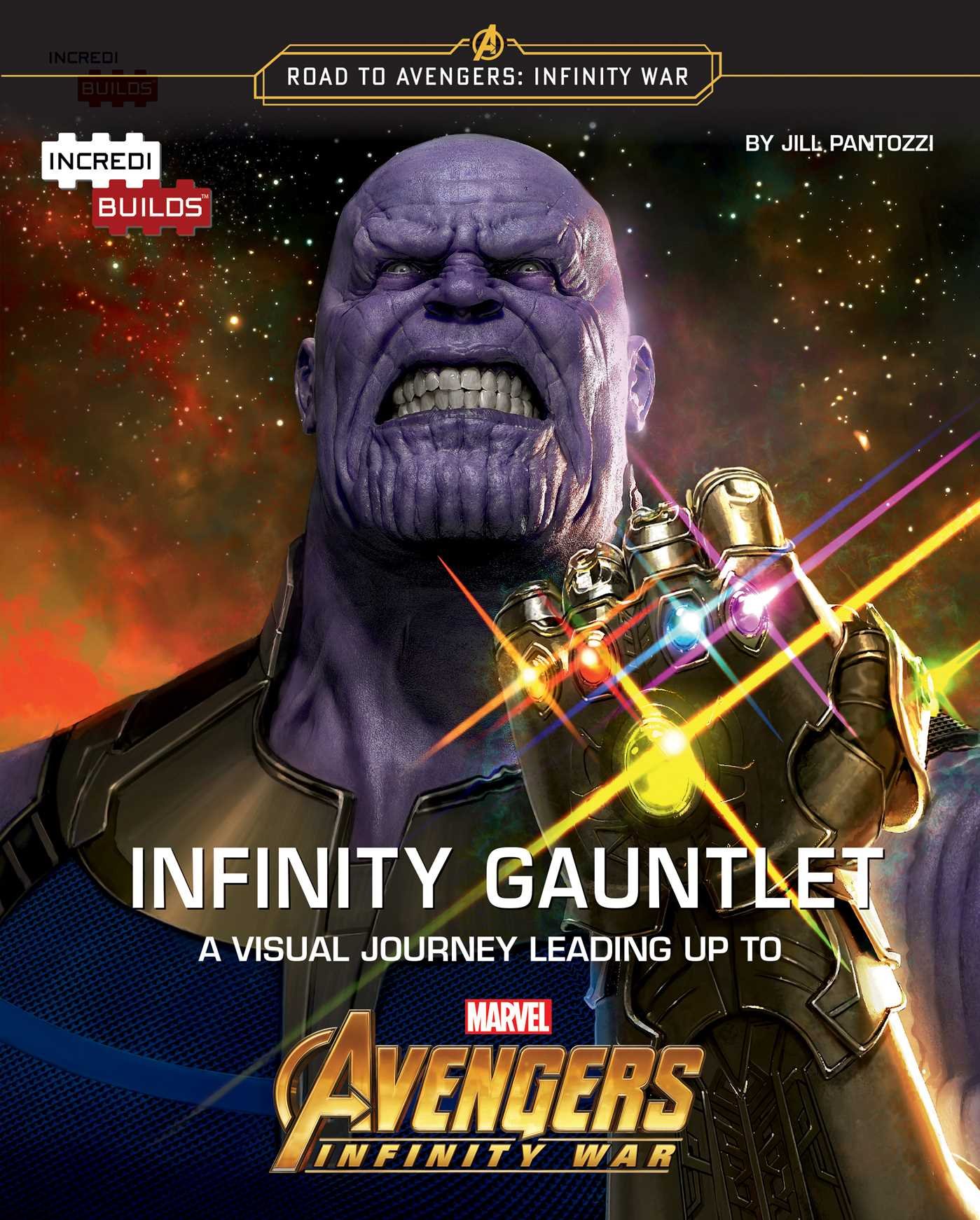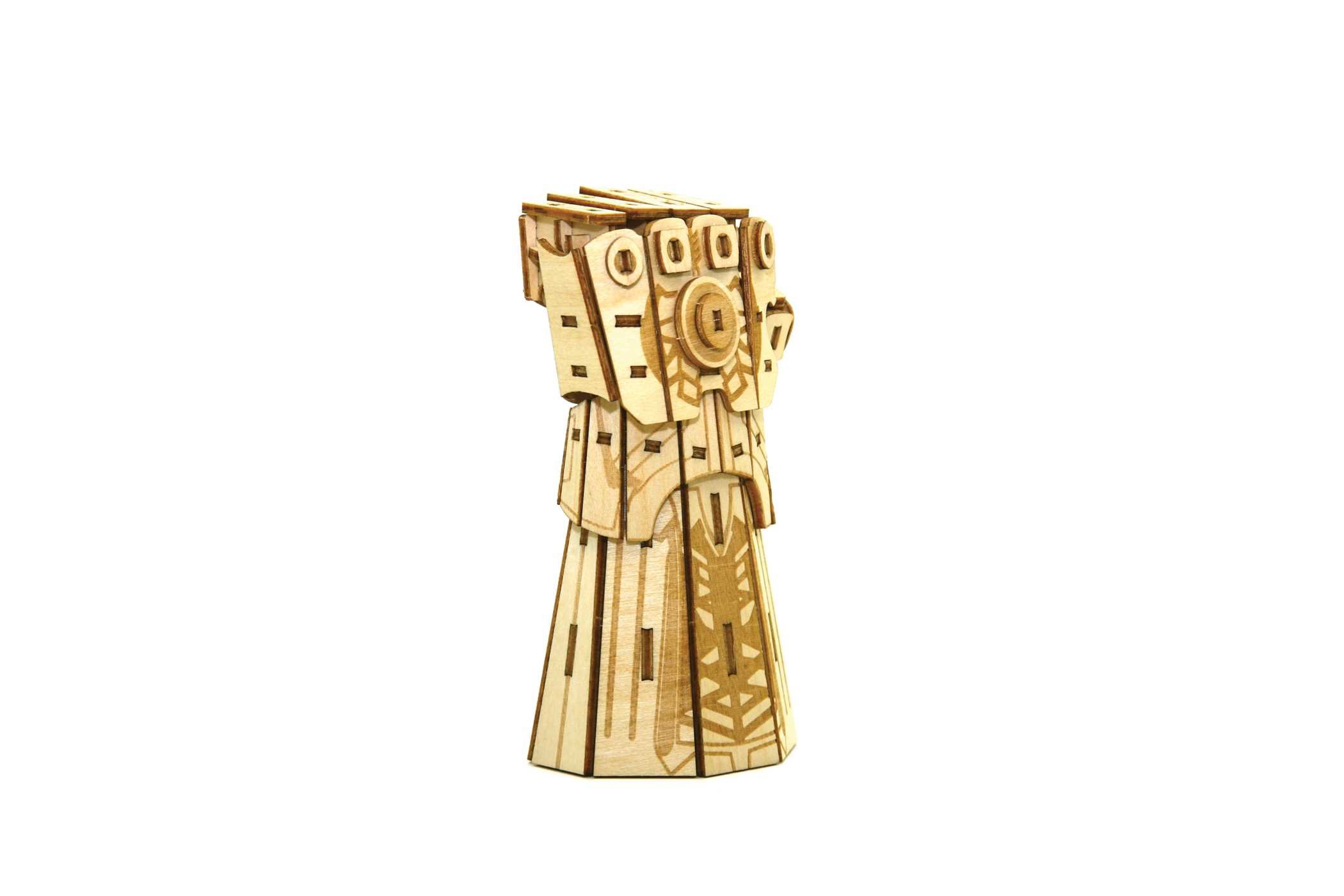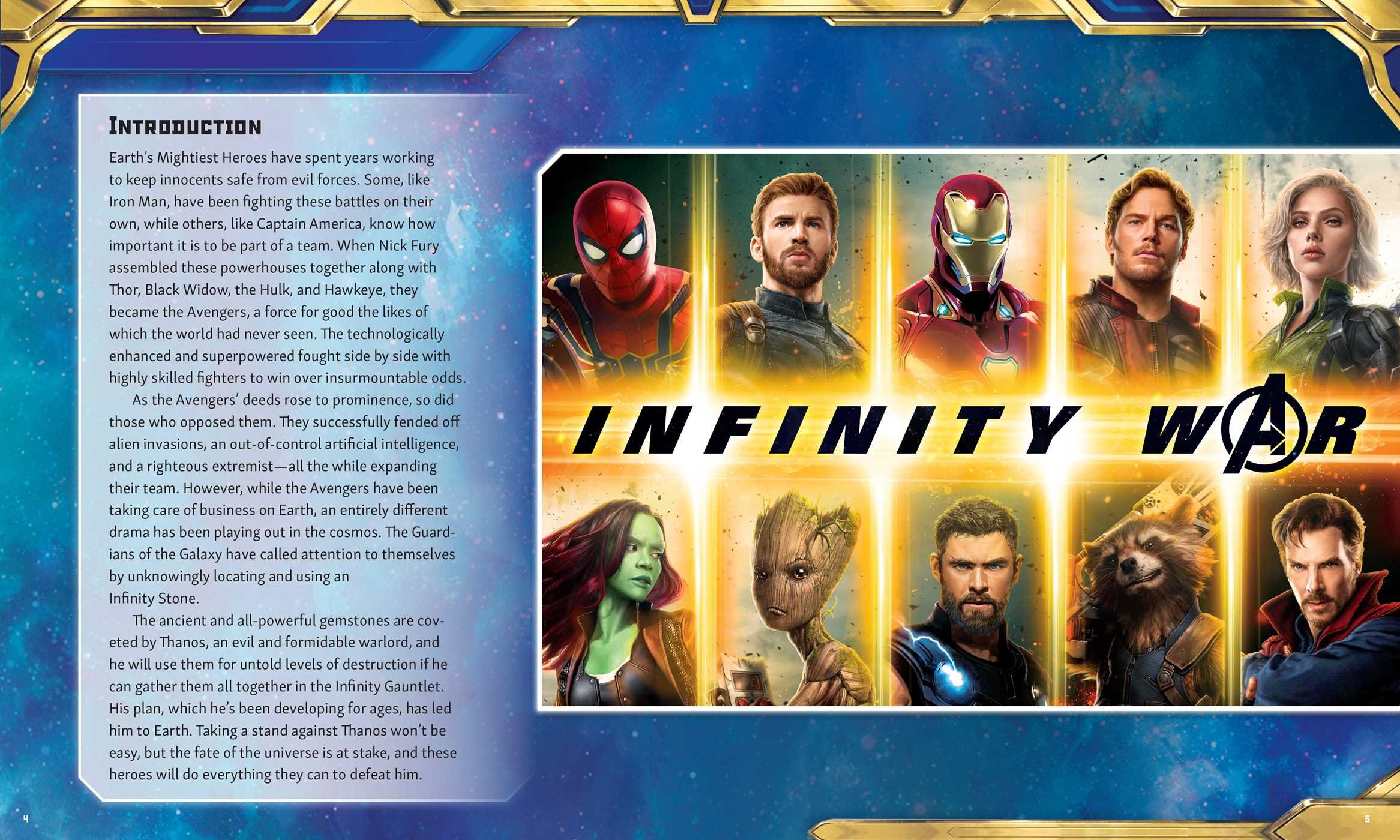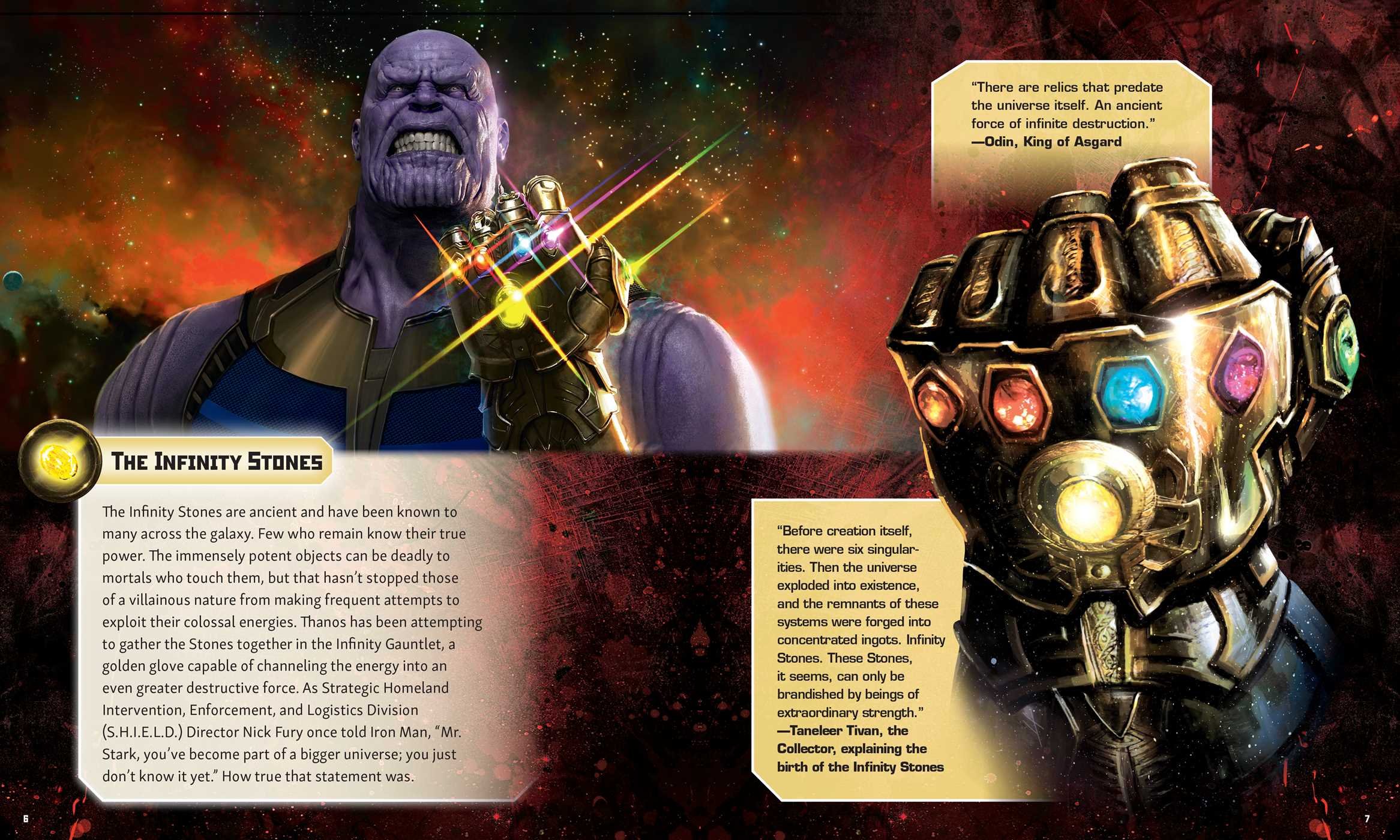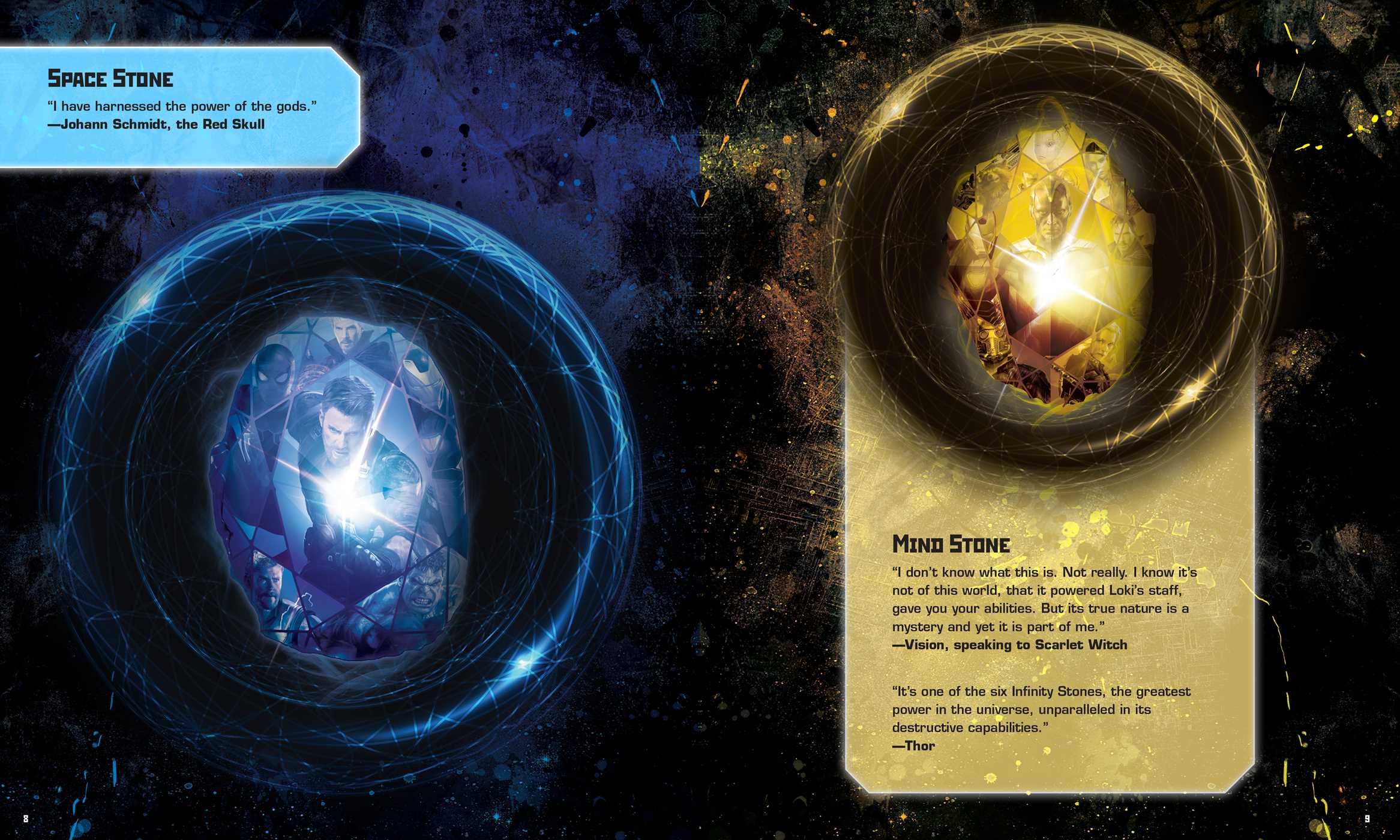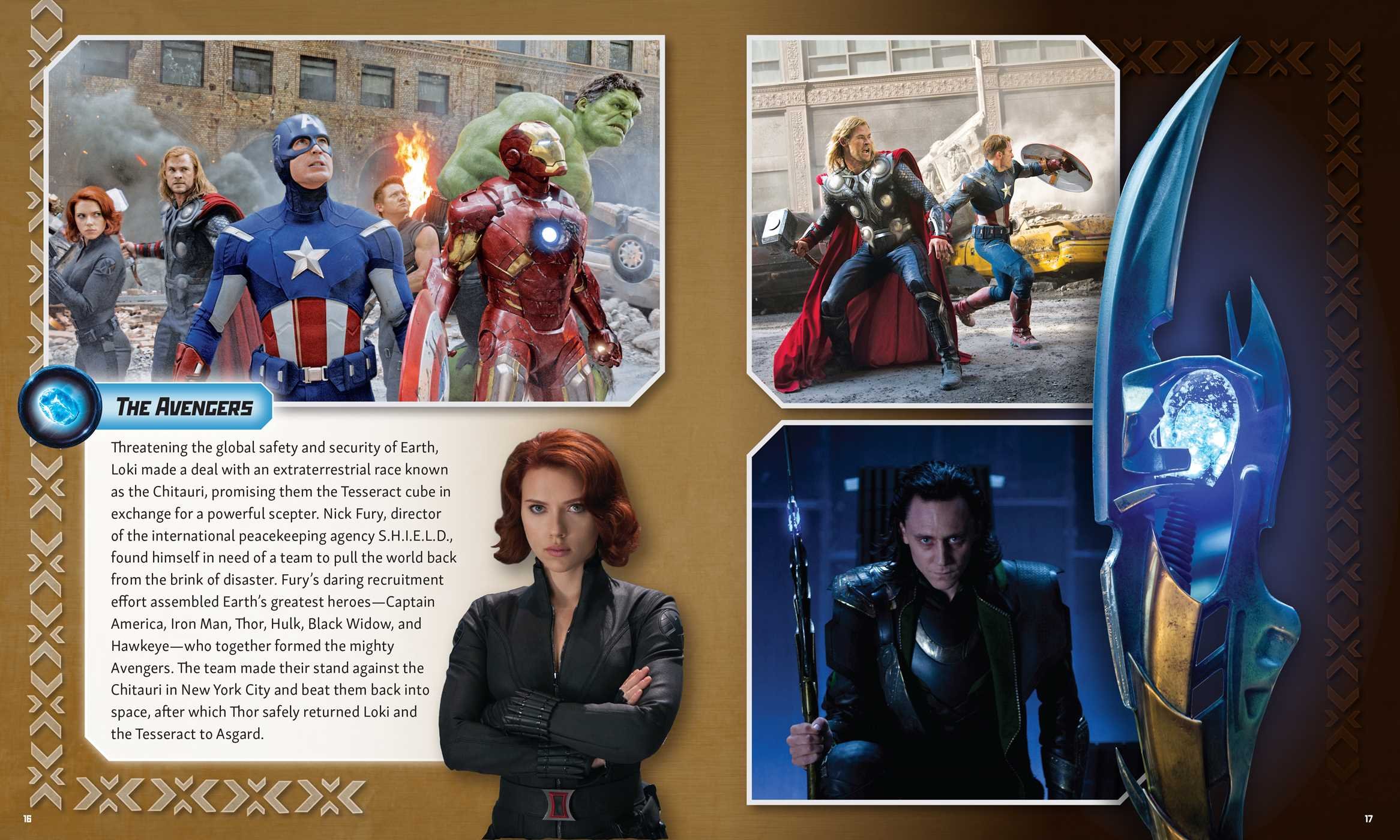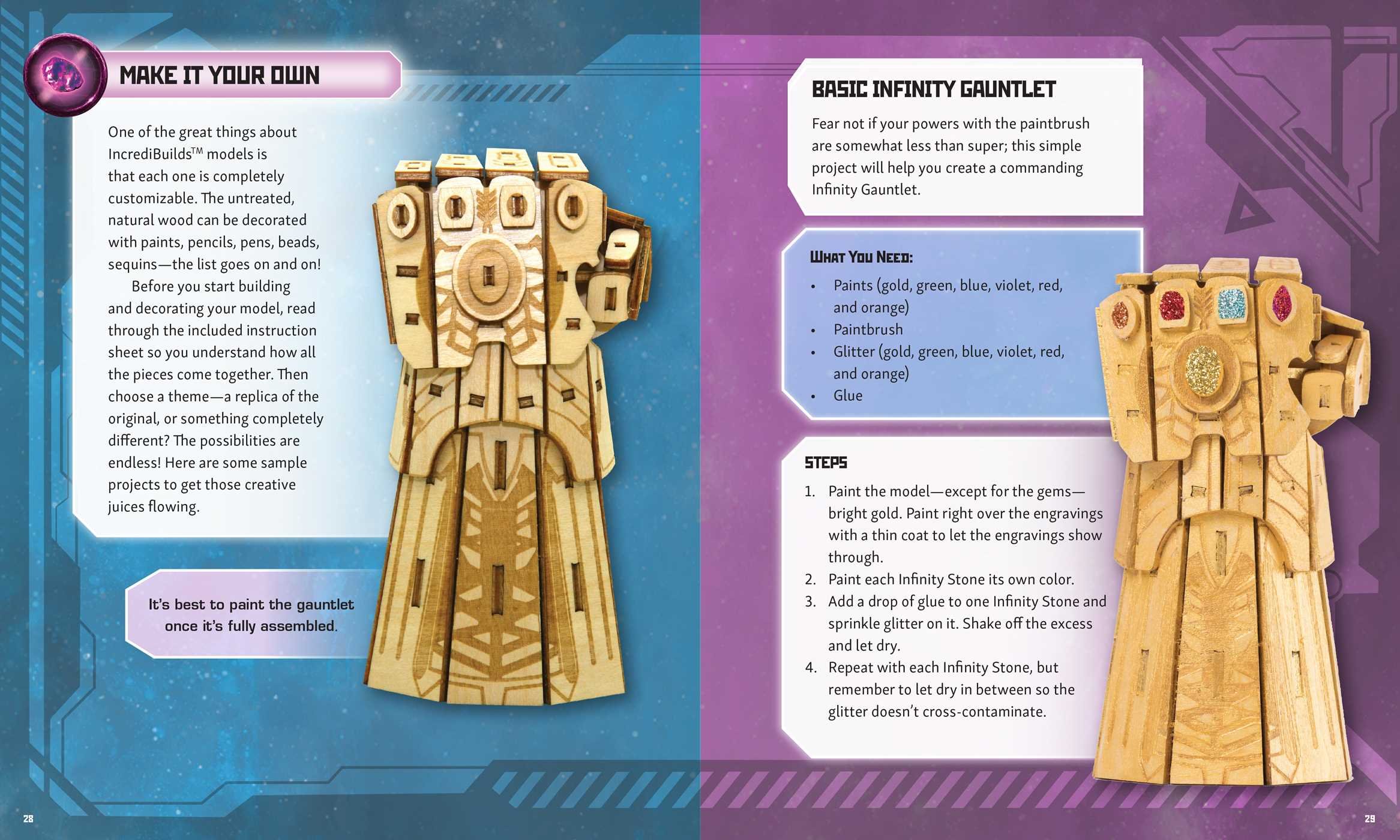 An unprecedented cinematic journey ten years in the making and spanning the entire Marvel Cinematic Universe, Marvel Studios' "Avengers: Infinity War" brings to the screen the ultimate, deadliest showdown of all time. The Avengers and their Super Hero allies must be willing to sacrifice all in an attempt to defeat the powerful Thanos before his blitz of devastation and ruin puts an end to the universe.
Anthony and Joe Russo direct the film, which is produced by Kevin Feige. Louis D'Esposito, Victoria Alonso, Michael Grillo and Stan Lee are the executive producers. Christopher Markus & Stephen McFeely wrote the screenplay. "Avengers: Infinity War" releases in U.S. theaters on May 4, 2018.