A new Mass Effect game is announced to be in development at BioWare as the company announced the news with a teaser.
The teaser drop during The Game Awards on Thursday night.
It's speculated the character at the end may be Liara T'Soni, an asari researcher who has spent the past fifty years of her life studying Prothean technology and culture, specializing in the Prothean extinction.
Mass Effect teaser: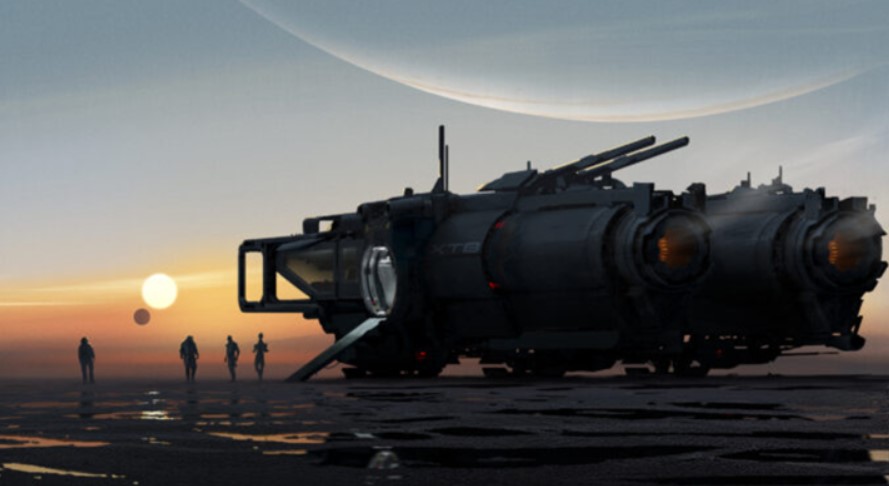 New Mass Effect game features veteran BioWare team
Back in early November saw BioWare first tease a Mass Effect game with concept art (pictured above) and announced a "veteran team" would be working on the "next chapter of the Mass Effect universe."
"Meanwhile here at BioWare, a veteran team has been hard at work envisioning the next chapter of the Mass Effect universe. We are in early stages on the project and can't say any more just yet, but we're looking forward to sharing our vision for where we'll be going next," said BioWare.
The last game in the series was released in 2017 with Mass Effect Andromeda but wasn't as well-received as the first three games.
BioWare is also going to release Mass Effect Legendary Edition in Spring 2021 for PS4, Xbox One, and PC that collects Mass Effect 1-3.
"For many months now, our team at BioWare has been hard at work updating the textures, shaders, models, effects, and technical features of three enormous games," said BioWare about the Legendary Edition. "Our goal was not to remake or reimagine the original games, but to modernize the experience so that fans and new players can experience the original work in its best possible form. It's been amazing to see the adventures of Commander Shepard take on new life in super-sharp resolution, faster framerates, and beautiful visual enhancements. As game developers, we always hope that our games will transcend their original platforms. Having the opportunity to remaster the trilogy means that the fruits of a decade of our work will live on, and will be experienced better and clearer than ever before."
The original trilogy followed a space navy soldier named Commander Shepard, whose mission is to save the galaxy from a race of powerful mechanical beings known as the Reapers and their agents, including the first game's antagonist Saren Arterius.