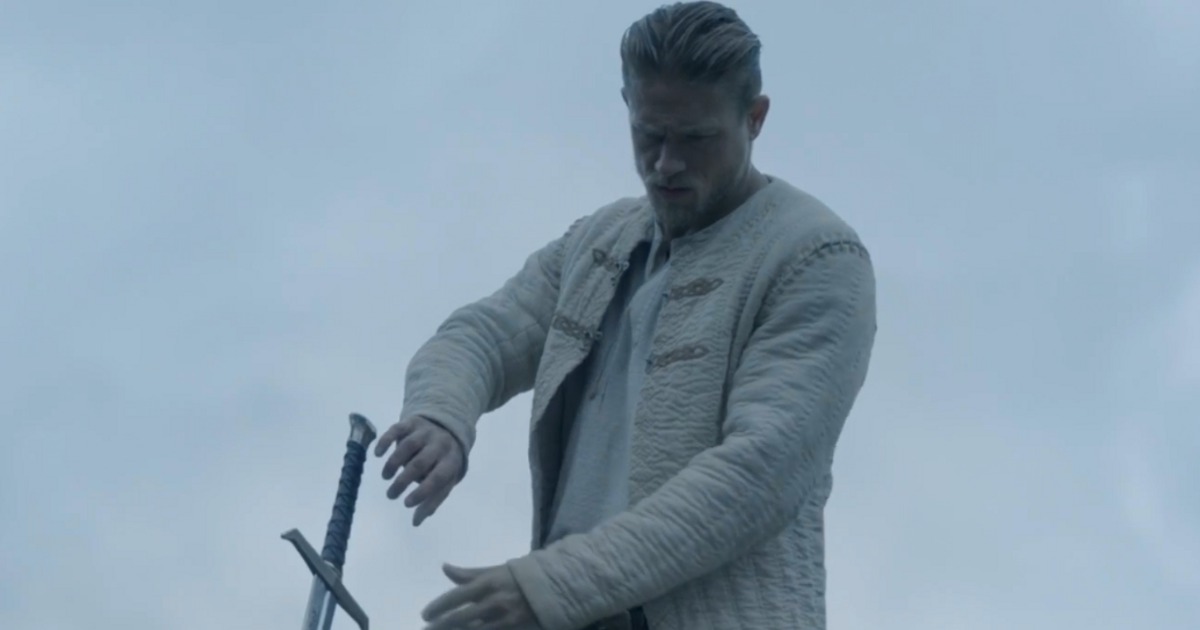 Watch a new trailer for the King Arthur: Legends of the Sword movie starring Charlie Hunnam.
King Arthur: Legends of the Sword has a March 24, 2017 release directed by Guy Ritchie also starring Kamil Lemieszewski, Jude Law, Katie McGrath, Djimon Hounsou and Eric Bana.
Synopsis:
When the child Arthur's father is murdered, Vortigern (Jude Law), Arthur's uncle, seizes the crown. Robbed of his birthright and with no idea who he truly is, Arthur comes up the hard way in the back alleys of the city. But once he pulls the sword from the stone, his life is turned upside down and he is forced to acknowledge his true legacy…whether he likes it or not.
Starring with Hunnam (FX's "Sons of Anarchy") and Oscar nominee Law ("Cold Mountain," "The Talented Mr. Ripley") are Astrid Bergès-Frisbey ("Pirates of the Caribbean: On Stranger Tides") as Mage; Oscar nominee Djimon Hounsou ("Blood Diamond," "In America") as Bedivere; Aidan Gillen (HBO's "Game of Thrones") as Goosefat Bill; and Eric Bana ("Star Trek") as Arthur's father, King Uther Pendragon.
Guy Ritchie ("The Man from U.N.C.L.E.," the "Sherlock Holmes" films) directed the film from a screenplay is by Joby Harold ("Awake") and Guy Ritchie & Lionel Wigram, story by David Dobkin ("The Judge") and Joby Harold. The film is produced by Oscar winner Akiva Goldsman ("A Beautiful Mind," "I Am Legend"), Joby Harold, Tory Tunnell ("Awake," "Holy Rollers"), and "The Man from U.N.C.L.E." and "Sherlock Holmes" producers Steve Clark-Hall, Guy Ritchie and Lionel Wigram. David Dobkin and Bruce Berman are executive producers.