It's learned that Netflix is not moving forward with Zack Snyder's Army of the Dead: Lost Vegas anime which was to serve as a prequel to the pair of live-action movies.
The anime series was to tell the origin story of Scott, Dave Bautista's character, and his rescue crew during the initial fall of Vegas as they confront the mysterious source of the zombie outbreak.
Zack Snyder was set to direct a couple of episodes and the voice cast was announced featuring Joe Manganiello, Christian Slater, Harry Lennix, Ross Butler, Anya Chalotra, Vanessa Hudgens, Jena Malone, Yetide Badaki, Christina Wren, Monica Barbaro, and Nolan North.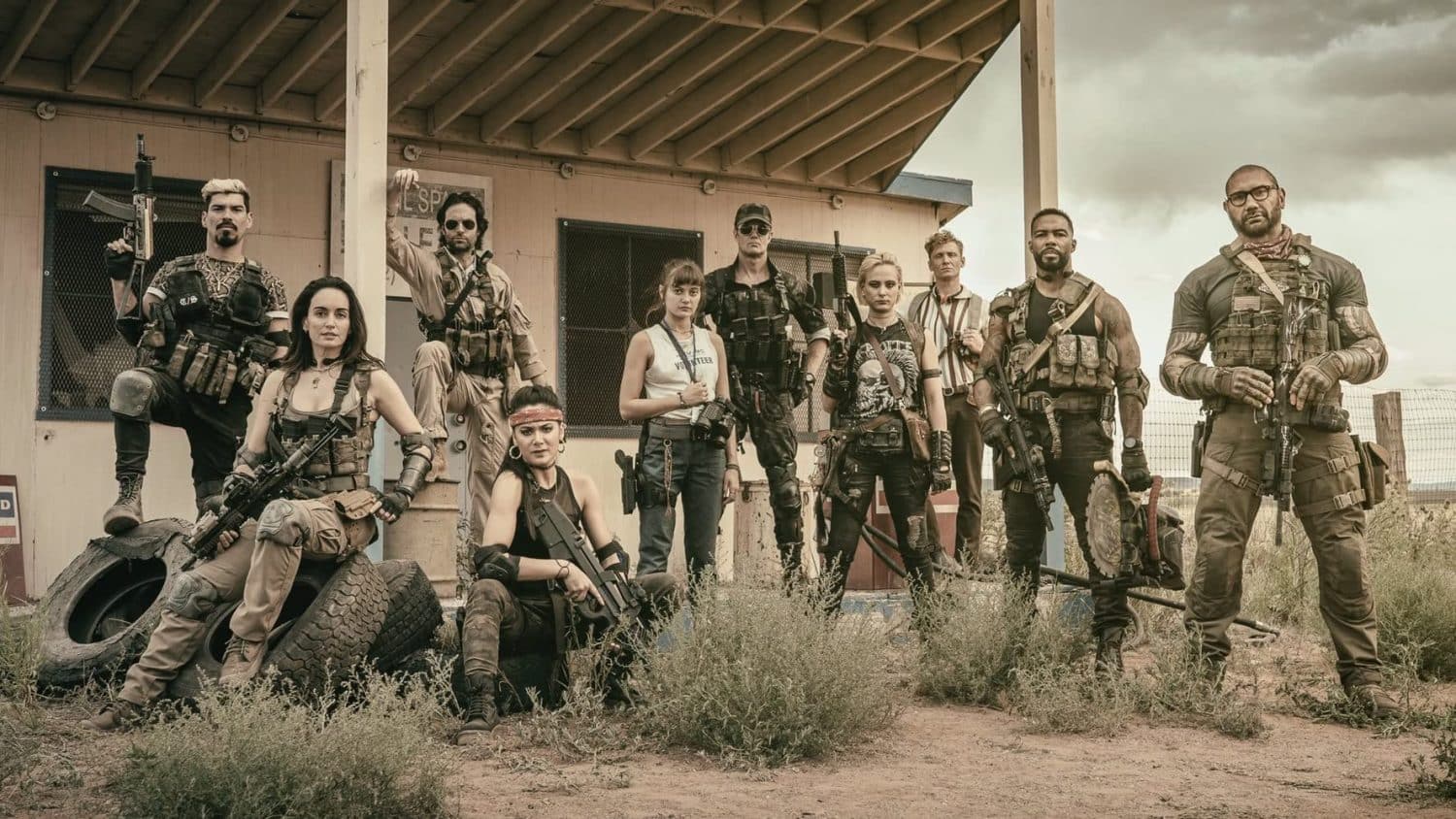 Army of the Dead connects to Rebel Moon
Following Snyder previously offering the series hit a snag, now while talking with Total Film Magazine, Snyder says Army of the Dead: Lost Vegas is no longer happening, even though the series is basically finished.
"We did all the scripts and the animatics, and all the voices are recorded. So you could watch it, even in its crazy animatic form – you can watch the whole run," said Snyder.
Snyder also revealed his Army of the Dead universe connects to Rebel Moon via the Multiverse.
"Army of the Dead has a pretty vast mythology that never made it into the movie," said Snyder. "There's actually a character from Rebel Moon in the Army of the Dead animated series that we never did." 
Snyder continued, "At one point in the show, they go through a portal into another dimension, and there are characters in that other dimension that they come across. In Rebel Moon, they're in this bar, and one of the aliens is one of the characters from the animatic. So it's definitely a shared universe." 
Jay Oliva was supposed to be the showrunner; just last month saw the announcement Oliva is adapting the popular fantasy franchise Wheel of Time into a 3D animated movie for Amazon Prime Video.