Well, I suppose this is an unofficial "official" announcement that Marvel's Defenders will never be getting a Season 2 on Netflix.
Why is that?
Because Netflix just rebranded their Marvel's Defenders Facebook page into "NX: Multiple Universes. One Home" — whatever the heck that is.
"A page you like, Defenders, changed its name to NX," a Facebook notification released to fans about an hour ago was sent out.

The "NX" rebrand appears to be some sort of geek page, as they also released a promo trailer which notes, "Come Geek Out With Us," with the footage including Stranger Things, Punisher, Altered Carbon, Bright, Jessica Jones, Luke Cage, Sense8, Voltron and more.
"We are the explorers," the video teases. "We are unlikely allies… Welcome to NX… Coming Soon."
Additional footage includes Marvel's Daredevil, Guardians of the Galaxy 2, Captain America: Civil War and more.
More than likely "NX" Facebook page is some sort of hub for Netflix's comic book and sci-fi related material TV series and movies.
The page has around 500K people, so we see Netflix didn't want to simply dump all the "geek" fans that followed Defenders and start a new page, but thought they could simply replace it with another geek page. It's also interesting to note that Disney didn't own the page, but Netflix did.
The fan comments are pretty fun right now as well:
Netflix NX actually kicked off the convesation: "If you want to leave, I get it. But if you want to stay, we have a lot of fun things to talk about and a lot of cool things to show you."
One fan responded: "Yeah, thanks for respecting the fans of a certain show. We all love these, but we stay true to them separately. If you wanted to promote and combine something to have "fun things to talk about and a lot of cool things to show" you could've created a different page for it. I love #TheDefenders and yeah, its Netflix so I guess you can do whatever you want with it. And like you said "If we want to leave, we can." its pretty clear. Good luck with this. Im out."
Another: "Yeah, I'm out. I liked this page because I liked the Defenders. Really stupid decision"
Another: "Yeah I mean I love Netflix and the Marvel shows but come on this is pretty low…."
Aother: "I know the marketing team at Netflix and whichever goon you are, does not care since they consider Defenders a ratings failure but I liked having the page to share and promote the series. Yes, there are those of us that are fans and loved it. This underhanded move to keep the likes towards something else does not sit well with me."
Another: "NX this is ridiculous. You guys have no respect for fans!"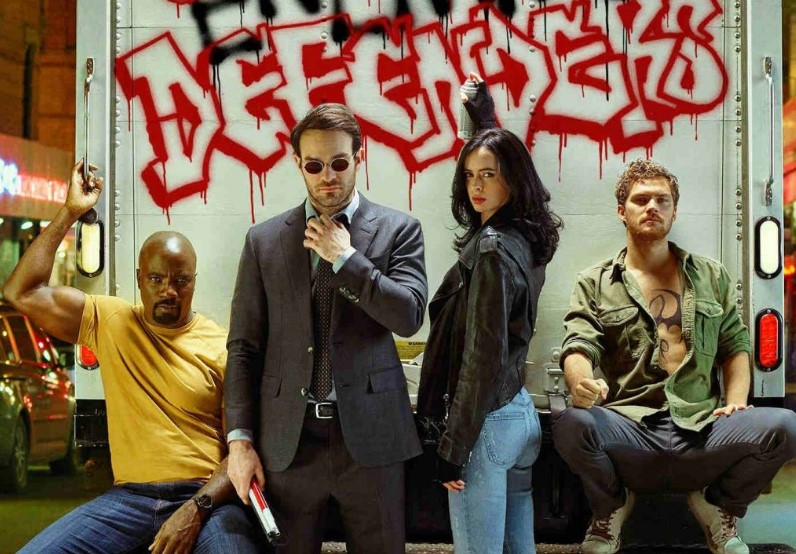 Regarding Marvel's Defenders Season 2, back in March saw Jessica Jones star Krysten Ritter offer up it won't be happening (which explains why Netflix re-branded their Defenders page).
"Y'know, I had a great time doing The Defenders and honestly, it was such a good experience that I would even do it again. I don't think we are doing it again. It was never intentioned to do it again, but, you know, if I was given another opportunity, I would," she said.
Disney is getting ready to lauch their own streaming app, so perhaps Defenders Season 2 could always be released that route.