Netflix unveils its upcoming kids animated series slate which includes returning favorites as well as new shows that make their debut such as Daniel Spellbound, Kung Fu Panda: The Dragon Knight, Sonic Prime, and more.
Returning favorites include a new Jurassic World interactive special and new episodes of The Cuphead Show!, Sharkdog, and He-Man and the Masters of the Universe, along with first looks from:
Daniel Spellbound
Dead End: Paranormal Park
Kung Fu Panda: The Dragon Knight
My Dad the Bounty Hunter
Sonic Prime
We Lost Our Human
Check out the descriptions and schedule below.
"These new series and new seasons build on the success of Netflix's kids animated series. Cocomelon, The Cuphead Show!, Gabby's Dollhouse, Jurassic World: Camp Cretaceous and Sharkdog have all appeared more than once on Netflix's Top 10 weekly global list of the most popular titles across 190 countries," said the streaming service.
Netflix added, "We want to create a safe and trusted space where your children can relax, play, learn, and explore alongside their favorite characters. This goes beyond our shows to our easy-to-use parental controls like pin protection and the kids activity recap to help caregivers make the right decisions for their families."
"As a father to a four-year-old son and two-year-old daughter, I love seeing the world through my children's eyes and sharing new experiences together. Sometimes that means having a dance party or solving a puzzle. Sometimes it means curling up together to watch their favorite new show," said John Derderian, Vice President of Netflix Animated Series. "My kids are particularly drawn to the limitless ability of animation to conjure worlds that defy reality, while introducing characters that feel as real as they are. So I can't wait to see which of our new series and characters capture their hearts, and the hearts of our young viewers around the world, next."
Netflix Unveils Upcoming Kids Animated Series Slate Featuring Fan Favorites
BARBIE: IT TAKES TWO
Season 1
On Netflix now
Rating: TV-Y
From the beach to the big city, follow fab friends Malibu and Brooklyn as they have fun, share the spotlight and pursue their musical dreams in NYC!
BATTLE KITTY
On Netflix Now
Rating: TV-Y7
Battle Kitty is an animated, interactive series from Matt Layzell. In a futuristic-medieval world, warriors must find and defeat all the monsters on Battle Island, collecting their coveted keys in order to become 'Champion'. Cut to Kitty and Orc, two best friends on a mission- to help Kitty become Champion their way– through cuteness and friendship! The two embark on the journey to Championhood, facing many obstacles and naysayers only to discover a surprise waiting for them at the Ancient Ruins…
CREATOR: Matt Layzell
SUPERVISING PRODUCER: Paul Layzell
CAST: Matt Layzell, Bobby Moynihan, Daniele Gaither, David Hornsby, Gideon Adlon, Robbie Daymond
THE BOSS BABY: BACK IN THE CRIB
Season 1
On Netflix May 19
Rating: TV-Y7
Following the events of The Boss Baby: Family Business, Theodore Templeton is framed for embezzlement and forced to revert back to his old Boss Baby self and crash with his brother Tim and his two nieces, brainy big kid Tabitha and fellow Baby Corp employee Tina. Together, Boss Baby and Tina co-lead a new Field Team fighting to increase Baby Love while keeping a new group of arch-nemeses – The Uncuddleables – from destroying Baby Corp itself.
EXECUTIVE PRODUCER: Brandon Sawyer
SUPERVISING PRODUCER: Matt Engstrom
CAST: JP Karliak, Max Mittelman, Mary Faber, Krizia Bajos, Ariana Greenblatt, Alex Cazares, and Nicole Byer
GUEST STARS: Andy Richter, Kyle Chandler
THE CUPHEAD SHOW!
On Netflix Now
Rating: TV-Y7
New Episodes Coming Soon
Based on the award-winning video game that smashed onto the scene with a gorgeous retro animation style, THE CUPHEAD SHOW! is a character-driven comedy series following the unique misadventures of loveable, impulsive scamp Cuphead and his cautious but easily swayed brother Mugman. As the two scour their surreal homeworld of the Inkwell Isles in search of fun and adventure, they always have each other's back. Unless there's only one cookie left, in which case it's every cup for himself. THE CUPHEAD SHOW! combines nostalgic delights, side-splitting gags, and a healthy dose of the heebie jeebies—especially when a ridiculously weird nemesis, The Devil himself, arrives on the scene to toy with our heroes.
EXECUTIVE PRODUCER: Dave Wasson
CO-EP: Cosmo Segurson
ART DIRECTOR: Andrea Fernandez
EP: CJ Kettler (King Features), Chad Moldenhauer, Jared Moldenhauer (Studio MHDR)
CAST: Tru Valentino, Frank Todaro, Luke Millington Drake, Grey Griffin, Joe Hanna
GUEST STARS: Wayne Brady
DANIEL SPELLBOUND
Season 1
Coming Soon
Rating: TV-Y7
In modern day New York City, magic is real – it's just hidden from the public. But Daniel Spellbound knows just where to find it. Making his living "tracking" hard to find magical objects, Daniel catches the attention of‌ the wrong people when ‌he discovers a ‌rare ‌artifact and suddenly the‌ ‌fate‌ ‌of‌ ‌magical world ‌hangs‌ ‌in‌ ‌the‌ ‌balance.
EXECUTIVE PRODUCER: Matt Fernandes
EP: Boatrocker (Ivan Schneeberg, David Fortier, Jon Rutherford and Chapman Maddox), Industrial Brothers ( Arthur Spanos and Tammy Semen)
CAST: Alex Barima, Deven Mack, Chantel Riley, Catherine Disher, Dwayne Hill, Phil Craig
DEAD END: PARANORMAL PARK
Season 1
Coming Soon
Rating: TV-Y7
Based on Hamish Steele's horror-comedy graphic novels DeadEndia and web short Dead End, Dead End: Paranormal Park follows the adventures of Barney, Norma and magical-talking-dog Pugsley, as they balance their summer jobs at the local theme park haunted house while battling the totally real supernatural forces that dwell within it. Together with their guide to the underworld multiplane, a sardonic thousand-year-old demon named Courtney, they'll face zombie mascots, demonic game show hosts, sleep-sucking witches and the scariest thing of all: their first crushes!
CREATOR & EP: Hamish Steele
CAST: Zach Barack, Kody Kavitha, Emily Osment, Alex Brightman, Clinton Leupp a.k.a. Miss Coco Peru, Kenny Tran, Kathreen Khavari
THE DRAGON PRINCE
Seasons 1-3
On Netflix Now
Rating: TV-Y7
Season 4 Coming Soon
An extraordinary discovery inspires two human princes and an elven assassin to team up on an epic quest to bring peace to their warring lands.
CREATORS: Aaron Ehasz, Justin Richmond
EXECUTIVE PRODUCERS: Aaron Ehasz, Justin Richmond, Justin Santistevan
EP: Wonderstorm
CAST: Jack De Sena, Paula Burrows, Sasha Rojen, Jason Simpson, Racquel Belmonte, Jesse Inocalla, Benjamin Callins
GREEN EGGS AND HAM
Seasons 1-2
On Netflix Now
Rating: TV-Y7
Based on the beloved book by Dr. Seuss, and produced by Warner Bros. Animation, Sam and Guy's adventures continue in an all-new season that takes them around the globe and outside their comfort zones as they get caught between two sides of a delicious conflict!
HE-MAN AND THE MASTERS OF THE UNIVERSE
Season 1-2
On Netflix Now
Rating: TV-Y7
Season 3 Coming Soon
Mighty teen Adam and his heroic squad of misfits discover the legendary power of Grayskull – and their destiny to defend Eternia from sinister Skeletor.
EXECUTIVE PRODUCER: Rob David, Adam Bonnett, Christopher Keenan, Frederic Soulie (Mattel)
CO-EP: Jeff Matsuda
CAST: Yuri Lowenthal, Kimberly Brooks, Antony Del Rio, Ben Diskin, Greg Griffin, David Kaye, Judy Alice Lee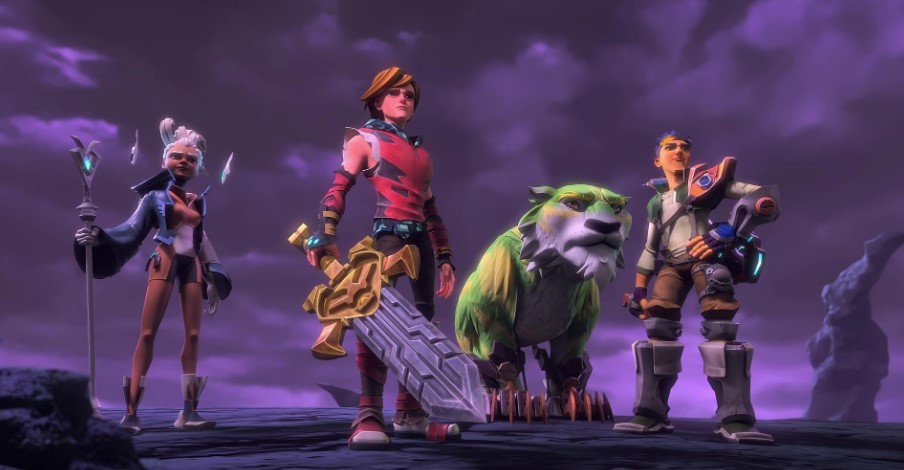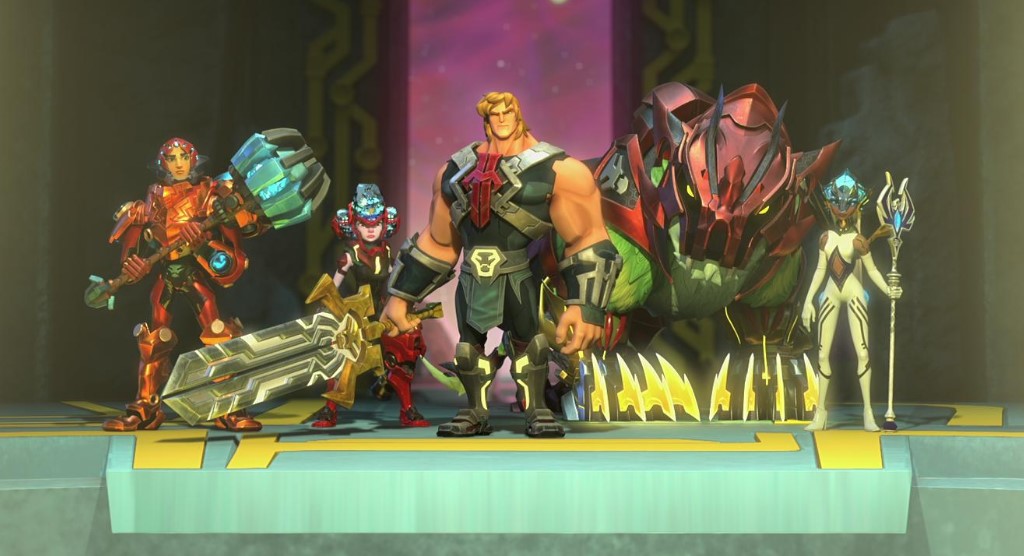 JURASSIC WORLD: CAMP CRETACEOUS
Season 1-4
On Netflix Now
Rating: TV-Y7
Season 5 Coming July 21
Jurassic World: Camp Cretaceous follows a group of six teenagers chosen for a once-in-a-lifetime experience at a new adventure camp on the opposite side of Isla Nublar. But when dinosaurs wreak havoc across the island, the campers are stranded. Unable to reach the outside world, they'll need to go from strangers to friends to family if they're going to survive.
EXECUTIVE PRODUCER: Steven Spielberg, Colin Trevorrow, Frank Marshall, Scott Kreamer
CAST: Paul-Mikel Williams, Sean Giambrone, Kausar Mohammed, Jenna Ortega, Ryan Potter, Raini Rodriguez
JURASSIC WORLD CAMP CRETACEOUS: HIDDEN ADVENTURE
Coming Soon
Rating: TV-Y7
In a standalone interactive adventure, the campers, desperate for food, work together to find a hidden stockpile. They must risk everything to uncover clues in search of its location, ultimately exposing previously unknown secrets of Isla Nublar.
EXECUTIVE PRODUCER: Steven Spielberg, Colin Trevorrow, Frank Marshall, Scott Kreamer
CAST: Paul-Mikel Williams, Sean Giambrone, Kausar Mohammed, Jenna Ortega, Ryan Potter, Raini Rodriguez
KARMA'S WORLD
Season 1-2
On Netflix Now
Rating: TV-Y
Season 3 Coming Soon
Karma's World follows Karma Grant, an aspiring musical artist and rapper with big talent and an even bigger heart. Smart, resilient, and deeply empathetic, Karma pours her soul into songwriting, channeling her feelings into whip-smart rhymes with passion, courage and her signature brand of humor. In this series, Karma is only beginning to grasp the incredible emotional power that words and music can have. She doesn't just want to share her music with the world…she wants to change the world with it!
EXECUTIVE PRODUCER: Chris "Ludacris" Bridges
EXECUTIVE PRODUCERS: Vince Commisso, Cathal Gaffney, Darragh O'Connell, Angela C. Santomero, Wendy Harris, Jennie Stacey
CAST: Asiahn Bryant, Camden Coley, Danielle Brooks, Chris "Ludacris" Bridges, Tiffany Haddish, Jordan Fisher, Dascha Polanco, Dawnn Lewis, Isaia Kohn, Aria Capria, Kaila Mullady, Ramone Hamilton
KUNG FU PANDA: THE DRAGON KNIGHT
Season 1
Coming Soon
Rating: TV-Y7
Jack Black returns to KUNG FU PANDA in the new series KUNG FU PANDA: THE DRAGON KNIGHT. When a mysterious pair of weasels set their sights on a collection of four powerful weapons, Po must leave his home to embark on a globe-trotting quest for redemption and justice that finds him partnered up with a no-nonsense English knight named Wandering Blade. Together, these two mismatched warriors set out on an epic adventure to find the magical weapons first and save the world from destruction — and they may even learn a thing or two from each other along the way.
CAST: Jack Black
EXECUTIVE PRODUCER: Peter Hastings and Shaunt Nigoghossian
CO-EXECUTIVE PRODUCERS: Chris Amick and Ben Mekler
MY DAD THE BOUNTY HUNTER
Season 1
On Netflix in 2023
The action-comedy series follows the toughest bounty hunter in all the galaxy, a man with razor sharp skills but also a secret – his family on Earth has no idea what he does for a living. So when his two kids accidentally hitch a ride into outer space and crash his latest mission, they discover that their average Dad's job is anything but boring. Dodging dangerous aliens and laser fights galore, this family bonding time goes to the extreme. Wait until mom finds out…
EXECUTIVE PRODUCERS: Everett Downing, Patrick Harpin
CAST: Laz Alonso, Yvonne Orji, Priah Ferguson, Yvette Nicole Brown, JeCobi Swain, Leslie Uggams, Rob Riggle, and Jim Rash
MY LITTLE PONY: MAKE YOUR MARK
Chapter 1
On Netflix May 26
Rating: TV-Y
When Zipp realizes that the power of the crystals are fading, she goes on a mission to figure out why.
EXECUTIVE PRODUCER: Cort Lane
SUPERVISING DIRECTOR: William Lau
DEVELOPED FOR TV BY: Gillian Berrow
PRODUCED BY: Atomic Cartoons
CAST: Maitreyi Ramakrishnan
ONI: THUNDER GOD'S TALE
Season 1
Coming Soon
In a world filled with the oddball gods and monsters of Japanese mythology, one of the creature's free-spirited daughters, Onari, is determined to follow in the footsteps of the mighty heroes of lore, but her unique powers are yet to be revealed. Does she have what it takes to protect her peaceful village from the encroaching presence of the mysterious "Oni" who threaten the gods?
CREATOR / SHOWRUNNER: Daisuke "Dice" Tsutsumi
EXECUTIVE PRODUCERS: Robert Kondo and Kane Lee
PRODUCER: Sara K. Sampson
ANIMATION STUDIO: Tonko House
POKÉMON MASTER JOURNEYS: THE SERIES
Part 1-2
On Netflix Now
Rating: TV-Y7
Part 3
On Netflix May 26
As Ash battles his way through the World Coronation Series, Goh continues his quest to catch every Pokémon. Together, they're on a journey to adventure!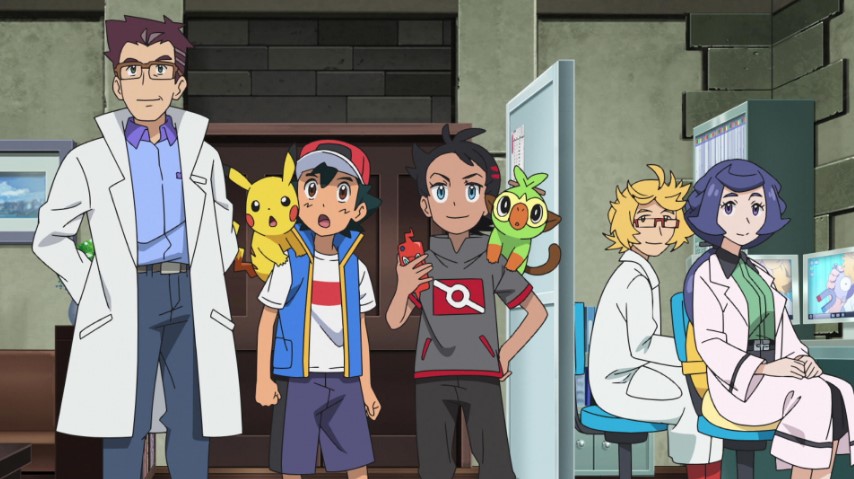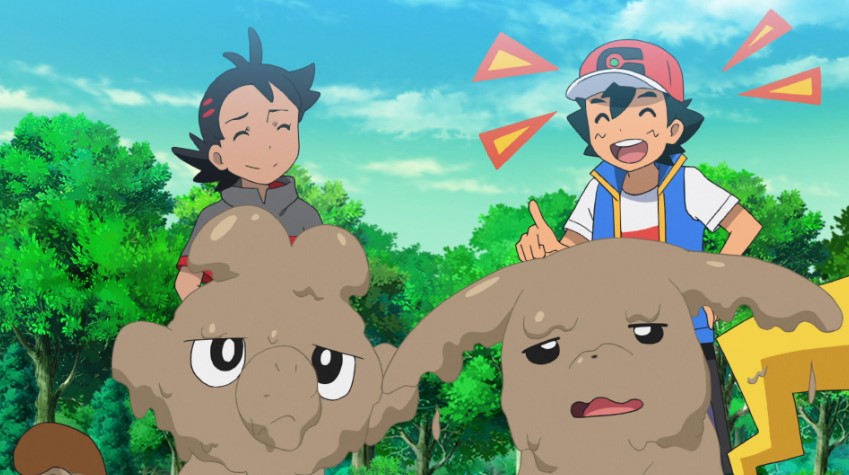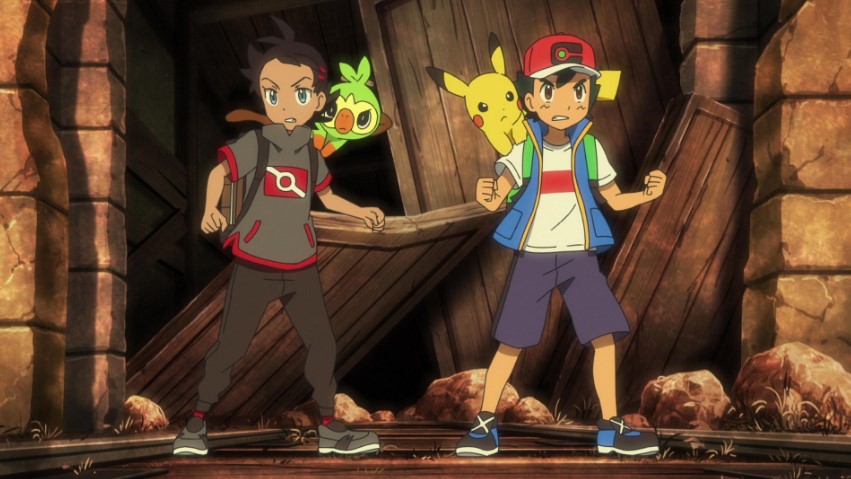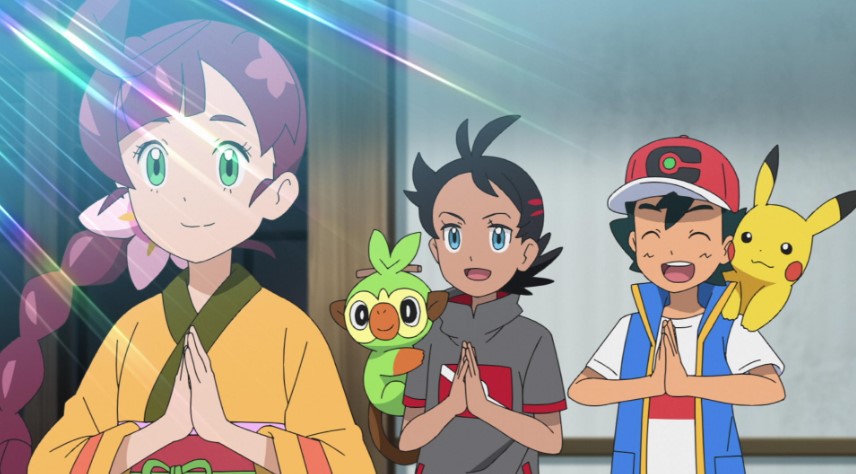 SAMURAI RABBIT: THE USAGI CHRONICLES
Season 1
On Netflix Now
Rating: TV-Y7
Samurai Rabbit: The Usagi Chronicles follows the teenage rabbit, Samurai Yuichi, descendent of the great warrior Miyamoto Usagi, on his epic quest to become a true samurai. But he isn't alone! He leads a ragtag team of misfit heroes – including a roguish bounty hunter, a cunning ninja, an acrobatic pickpocket and a faithful pet lizard – as he battles depth-charging moles, metal-tipped winged bats, and monsters from another dimension, all in the pursuit to become the best samurai Usagi!
EXECUTIVE PRODUCERS: Nicolas Atlan, Terry Kalagian (Gaumont); Sidonie Dumas, Christophe Riandee, Stan Sakai, Daniel Fujii (Usagi Yojimbo); Mike Richardson, Keith Goldberg, Chris Tongue (Dark Horse), James Wan, Michael Clear, Rob Hackett (Atomic Monster)
EPS: Doug Langdale, Candie Kelty Langdale,
CAST: Darren Barnet, Aleks Le, Mallory Low, Keone Young, Shelby Rabara
SHARKDOG
Season 1
On Netflix Now
Rating: TV-Y
Season 2 Coming Soon
Adventurous kid Max and his half shark, half dog forever friend, Sharkdog, make waves with quick laughs and lighthearted lessons in this cute series.
CREATOR: Jacinth Tan
SONIC PRIME
Season 1
Coming Soon
Rating: TV-Y7
The 24-episode animated adventure for kids, families, and long-time fans draws upon the keystones of the brand and features the "Blue Blur" of video game fame in a high-octane adventure where the fate of a strange new multiverse rests in his gloved hands. Sonic's adventure is about more than a race to save the universe, it's a journey of self-discovery and redemption.
EXECUTIVE PRODUCER: Man of Action, Erik Wiese, WildBrain (Josh Scherba
Anne Loi, Stephanie Betts
Logan McPherson), SEGA (Haruki Satomi
Yukio Sugino, Shuji Utsumi, Toru Nakahara)
CAST: Deven Mack, Ashleigh Ball, Shannon Chan-Kent, Brian Drummond, Vincent Tong, Ian Hanlin, Kazumi Evans, Adam Narada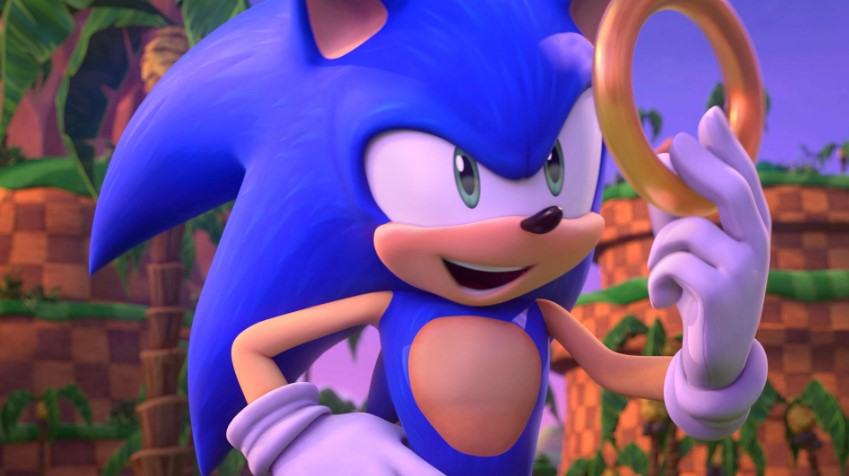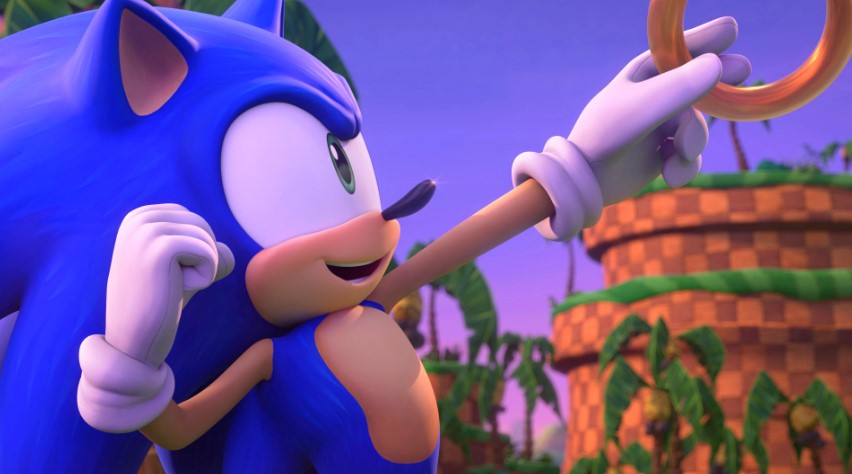 SUPER GIANT ROBOT BROTHERS
Season 1
Coming Soon
This action-comedy animated series in partnership with Reel FX Originals, from creators Victor Maldonado and Alfredo Torres (Love, Death, and Robots, Trollhunters) follows two giant robots who discover they are brothers, as they help defend Earth from the forces of intergalactic evil.
EXECUTIVE PRODUCER / SHOWRUNNER: Tommy Blacha
EXECUTIVE PRODUCER: Jared Mass and Steve O'Brien, Victor Maldonado and Alfredo Torres
DIRECTOR: Mark Andrews
WE LOST OUR HUMAN
On Netflix in 2023
An interactive comedy adventure about two indoor pets, a cat named Pud and a dog named Ham, who wake up one day to find that all humans have seemingly disappeared from planet Earth! Desperate to find their owner, these two domesticated pets venture out into the world for the first time to discover strange mysteries, meet bizarre creatures and maybe save the universe along the way…
EXECUTIVE PRODUCER: Chris Garbutt, Rikke Asbjoern
CAST: Ben Schwartz, Ayo Edebiri, Adrienne C. Moore, Lauren Tom