The parent company of MoviePass, Helios & Matheson Analytics, has finally responded to yesterday's outage which shut down the movie ticket purchasing subscription app for near 3 million subscribers, that include it will be raising prices and limiting certain movies.
In their official press release (read below), it's announced the current $9.95 pricing plan will be raised to $14.95 within the next 30 days, but what is even more of an impact is that MoviePass is going to limit first run showings, which it recently did for Mission: Impossible – Fallout (meaning you won't be able to buy tickets). New movies impacted include releases for both Disney's Christopher Robin and WB's Meg as users will not be able to purchase tickets for the first two weeks.
The news follows the App having gone dark on more than one occasion in the past four days as well as the company running out of money and having to secure a $6.2 million payday loan to stay alive.
Today has also seen the stock of Helios & Matheson Analytics spike from a high of $1.81 to a current low of $.50, which follows a recent 250-1 stock split from last week that saw the stock go from a new share price of $22 to a closing price yesterday of $0.80, with the corporation now facing the possibility of getting delisted on NASDAQ.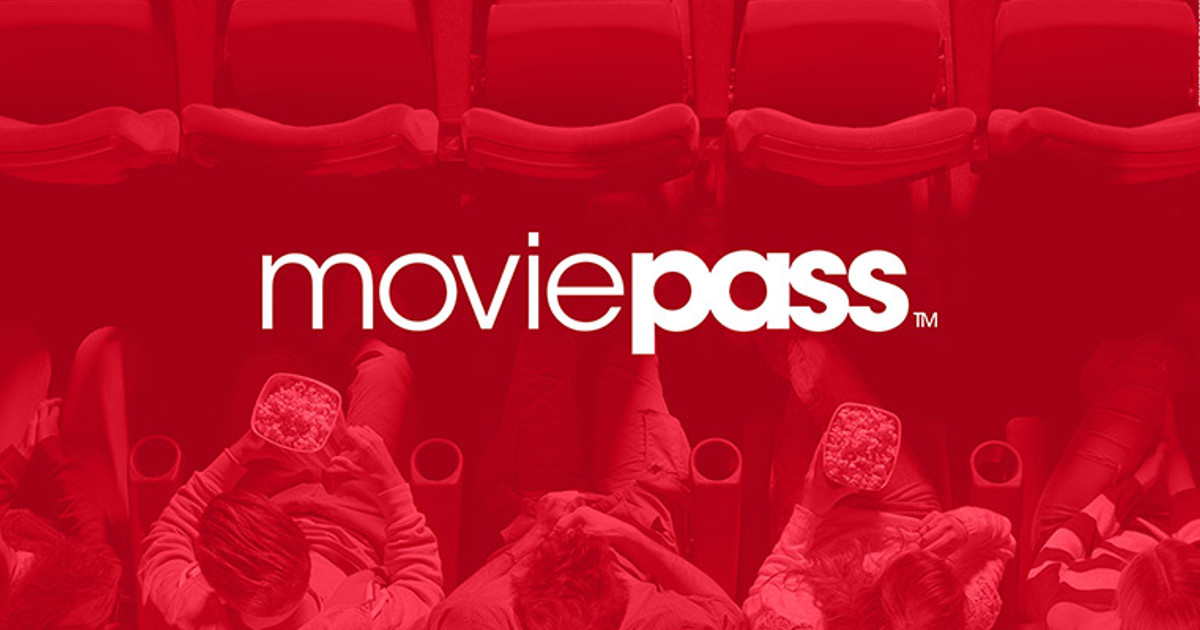 Official press release:
MoviePass Accelerates Plan For Profitability
New Cost-Reduction and Subscription Revenue Increase Measures Have Been Implemented, Currently Cutting the Monthly Burn by 60%
NEW YORK – July 31, 2018 – MoviePass™, the nation's premier movie theater subscription service and a majority-owned subsidiary of Helios and Matheson Analytics Inc. (Nasdaq: HMNY) ("Helios"), today announced the implementation of several new measures aimed at accelerating the plan for profitability. Through these new steps, the company believes it will be able to compress its timeline to reach profitability.
Approaching the one-year anniversary of introducing its standard $9.95 price point, the MoviePass community has grown to more than 3 million members and in turn has contributed to record box office growth, responsible for approximately 6 percent of the nation's total box office sales in the first half of 2018. In addition, MoviePass Ventures and MoviePass Films are contributing to the company's ancillary revenue.
Today, the company has implemented several elements of a long-term growth plan to protect the existing community and set it up for future sustainable growth.
MoviePass has implemented several new cost-reduction and subscription revenue increase measures:
· Actions that have been implemented are currently cutting the monthly burn by 60%.
· A future increase of the standard pricing plan to $14.95 per month within the next 30 days.
· First Run Movies opening on 1,000+ Screens to be limited in their availability during the first two weeks, unless made available on a promotional basis,
· Implementation of additional tactics to prevent abuse of the MoviePass service.
As of Q3 and beyond, MoviePass is also generating incremental non-subscription revenue of approximately $4 to $6 per subscriber per quarter:
Integration of MoviePass Ventures and MoviePass Films with our own original content allows us to gain revenue by owning the films through box office, streaming, DVD, retail, transactional sales e.g. Apple and Samsung, and international rights, etc.
· Partnerships with 3rd party media inventory to increase scale and reach of marketing efforts driven by data
· Continued rollout and refinement of the Peak Pricing program
· Creating strategic marketing partnerships and promotions with studios, content owners, and brands
· Integration of Moviefone.Com to support the media buys of brands and studios
In an effort to maintain the integrity of the MoviePass mission, to enhance discovery, and to drive attendance to smaller films and bolster the independent film community, MoviePass will begin to limit ticket availability to Blockbuster films. This change has already begun rolling out, with Mission Impossible 6 being the first film included in the measure. This is a strategic move by the company to both limit cash burn and stay loyal to its mission to empower the smaller artistic film communities. Major studios will continue to be able to partner with MoviePass to promote their first run films, seeding them with a valuable moviegoing audience.
MoviePass subscribers are also more readily influenced by recommendations and more willing to make them, making them an invaluable audience to studios and distributors. The National Research Group study indicates that when we recommend films, partner with studios, or promote our own movies, we currently account for 20% to 45% of the national box office.
"Over the past year, we challenged an entrenched industry while maintaining the financially transparent records of a publicly traded company. We believe that the measures we began rolling out last week will immediately reduce cash burn by 60% and will continue to generate lower funding needs in the future," said Ted Farnsworth, Chairman and CEO of Helios.
"These changes are meant to protect the longevity of our company and prevent abuse of the service. While no one likes change, these are essential steps to continue providing the most attractive subscription service in the industry. Our community has shown an immense amount of enthusiasm over the past year, and we trust that they will continue to share our vision to reinvigorate the movie industry," said Mitch Lowe, MoviePass CEO.