Mortal Kombat Legends: Battle of the Realms, the sequel to the popular Scorpion's Revenge animated movie, is announced to be coming this Summer.
The details include that Joel McHale and Jennifer Carpenter will be back to voice their respective characters, Johnny Cage and Sonya Blade.
Jordan Rodrigues returns to voice Liu Kang, with Patrick Seitz as Scorpion & Hanzo Hasashi; Artt Butler as Shang Tsung & Cyrax; Robin Atkin Downes as Shinnok & Reiko; Dave B. Mitchell as Raiden, Kintaro & Sektor; Ikè Amadi as Jax Briggs & One Being; Grey Griffin as Kitana, Satoshi Hasashi & Mileena, and Fred Tatasciore as Shao Kahn.
New members to the cast include Matthew Mercer as Stryker & Smoke; Bayardo De Murguia as Sub-Zero/Kuai Liang; Matt Yang King as Kung Lao; Paul Nakauchi as Lin Kuei Grandmaster; Emily O'Brien as Jade, and Debra Wilson as D'Vorah.
Also back for the sequel are the filmmakers from Scorpions Revenge with director Ethan Spaulding, screenwriter Jeremy Adams, producers Rick Morales and Jim Krieg, executive producer Sam Register, and Mortal Kombat creator Ed Boon returns as creative consultant Ed Boon.
The flick is expected to be released late Summer from Warner Bros. Home Entertainment.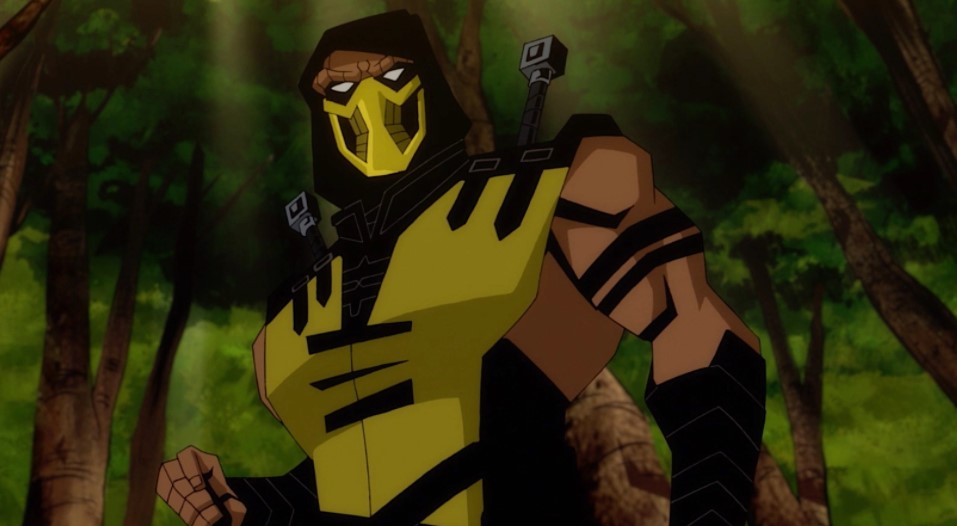 Mortal Kombat Legends sequel in the works
The Scorpion's Revenge animated movie was actually better received than the recent live-action movie so Mortal Kombat Legends: Battle of the Realms should be just as good.
The plot for Battle of the Realms hasn't been made known but Scorpions Revenge is described as: spotlighting the once-in-a-generation tournament between the champions of Outworld and Earthrealm – a competition that will ultimately determine the fate of Earth and all its citizens. Lord Raiden, protector of Earthrealm, must gather the greatest fighters of his realm to defend it from the evil Shang Tsung in the battle to end all battles – Mortal Kombat.
(via THR)