Warner Bros. Games and NeatherRealm Studios unleash the gameplay trailer for Mortal Kombat 1 and announce pre-order-details.
"Do not mistake serenity for weakness. Chaos will be snuffed out with unrelenting force," teases the video description. "A new era is upon us. Don't miss the first official Gameplay debut of Mortal Kombat 1."
The game also announces a collaboration with Grammy-nominated artist Zhu. "Fatal (Mortal Kombat 1)" by Zhu is now available on Streaming Services: zhu.lnk.to/Fatal.
"It's In Our Blood. Discover a reborn Mortal Kombat Universe created by Fire God Liu Kang. Mortal Kombat 1 ushers in a new era of the iconic franchise with a new fighting system, game modes, and Fatalities!"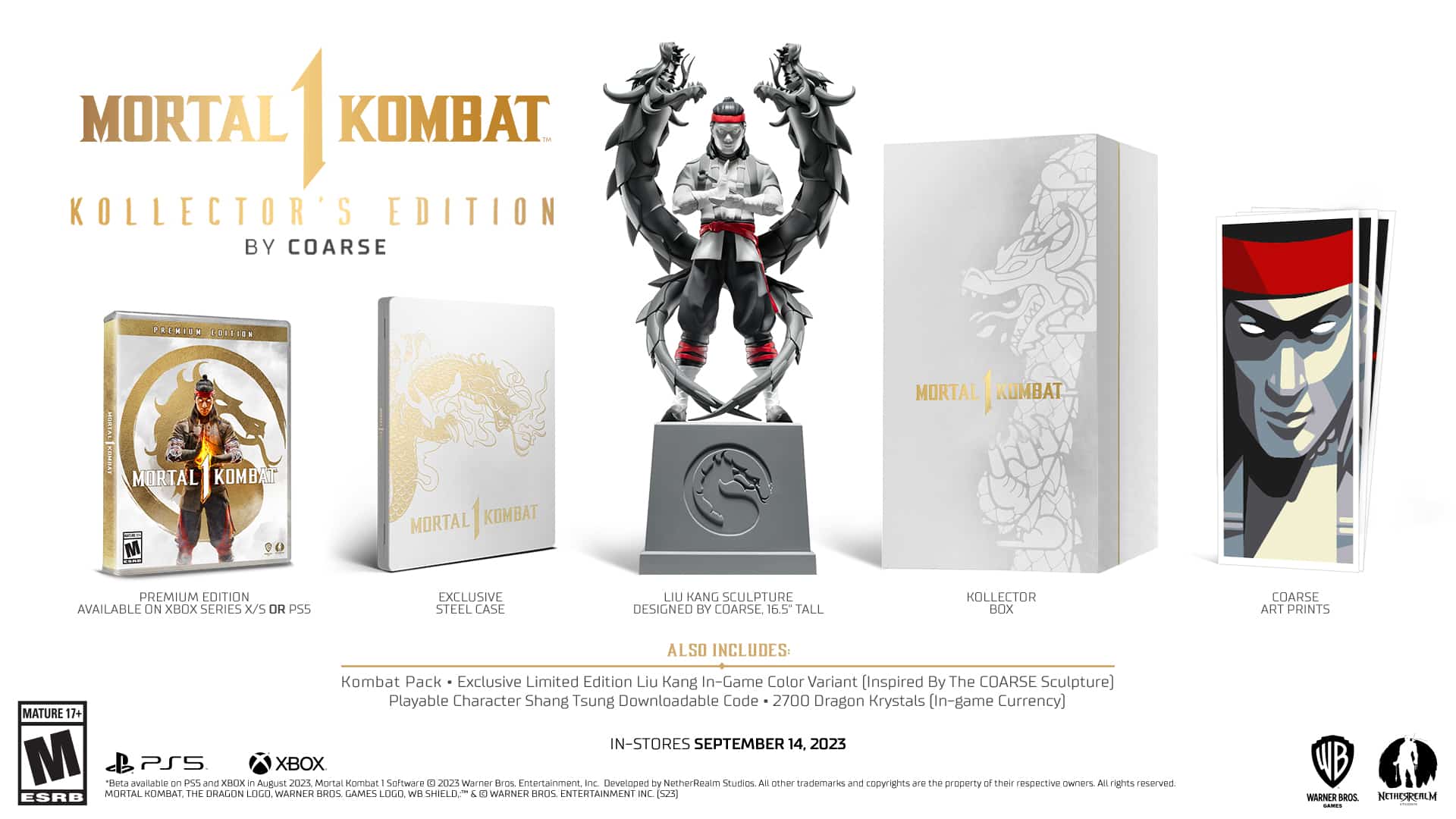 The Standard Edition becomes available on September 19 and includes the base game, playable Shang-Tsu, and access to pre-order beta.
The Premium Edition available September 14 includes the above and 6 new playable characters,5 new Kameo characters, 1 week early access to DLC characters, Jean-Claude Van Damme skin for Jonny Cage, and 1250 Dragon Krystals (in-game premium currency).
The Kollector's Edition available September 14 includes all of the above and Liu Kang sculpture designed by COARSE, with signature glow-in-the-dark details and standing an impressive 16.5" tall, COARSE art prints inspired by Mortal Kombat 1, Exclusive steel case, and an Exclusive Limited Edition Liu Kang In-Game Color Variant Inspired By The COARSE Figurine.
Watch the trailer:
#MortalKombat1 gameplay trailer – It's In Our Blood. Discover a reborn #MortalKombat Universe created by Fire God Liu Kang. Mortal Kombat 1 ushers in a new era of the iconic franchise with a new fighting system, game modes, and Fatalities! pic.twitter.com/eEkaNUdXey

— Cosmic Book News – Matt McGloin (@cosmicbooknews) June 8, 2023