Following Dave Bautista, now Michael Rosenbaum is apparently interested in a role for James Gunn's Suicide Squad 2.
Michael Rosenbaum, whom James Gunn cast as Martinex in Guardians of the Galaxy 2, responded to Dave Bautista's tweet, which saw the Drax-actor state, "Where do I sign up?"
"Sign me up too," Rosenbaum replied, who happens to be a good friend to Gunn.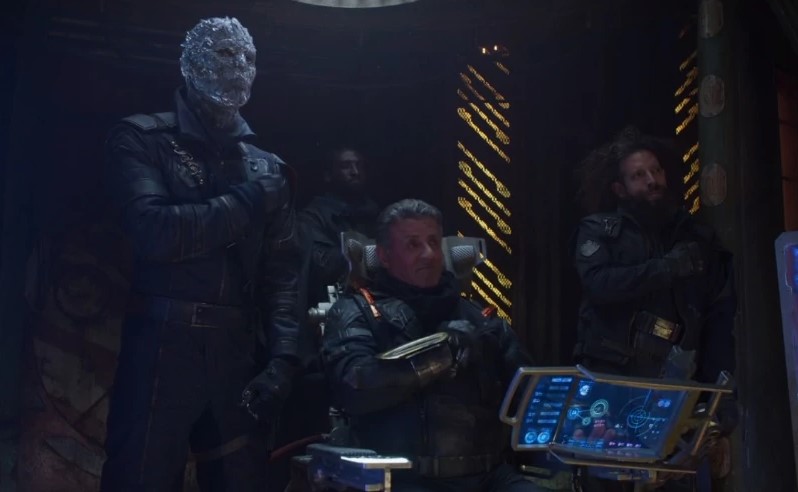 The news hit earlier that James Gunn is writing Suicide Squad 2 for Warner Bros. with a potential eye to direct the movie, with it also said that Gunn's version will be a brand new take on the characters.
It's unknown if any of the characters will be recast, but the follow up comments to Michael Rosenbaum's tweet have fans requesting the actor returns as Lex Luthor, the character he played in the Smallville TV series.
Will the real Lex Luthor please stand up? Love Michael Rosenbaum as Lex!

— Angela Carr Stone (@AngelaCarrSton1) October 10, 2018
Of course Jesse Eisenberg is playing Lex Luthor in the DCEU, so Michael Rosenbaum could always be cast in another role.
Gavin O'Connor was originally said to be directing Suicide Squad 2, but has since been said to be doing a movie with Ben Affleck, which means Suicide Squad 2 is open.
This past Summer saw James Gunn fired by Disney over tweets that resurfaced from ten years ago joking about rape and pedophilia, with the director dismissed from Marvel Studios and Guardians of the Galaxy 3.
Regarding Guardians of the Galaxy 3, it is presently on permanent hold, and Disney has yet to announce a replacement director and release date.