Mel Gibson joins the world of John Wick as the actor has been cast in the upcoming prequel spinoff series coming to Starz, The Continental.
According to Deadline, Gibson will play a character named Cormac, but nothing else is known; however, it seems to be a pretty big casting as Mel Gibson rarely does television. I'm hoping that Mel Gibson plays a seasoned badass assassin, much like Keanu Reeves.
The series is described as:
The Continental will explore the origin behind the hotel-for-assassins, which increasingly has become the centerpiece of the John Wick universe. This will be accomplished through the eyes and actions of a young Winston Scott, who is dragged into the Hell-scape of a 1975 New York City to face a past he thought he'd left behind. Winston charts a deadly course through the New York's mysterious underworld in a harrowing attempt to seize the iconic hotel, which serves as the meeting point for the world's most dangerous criminals.
It's also not known who is going to play the young Winston Scott, the character played by Ian McShane in the movies.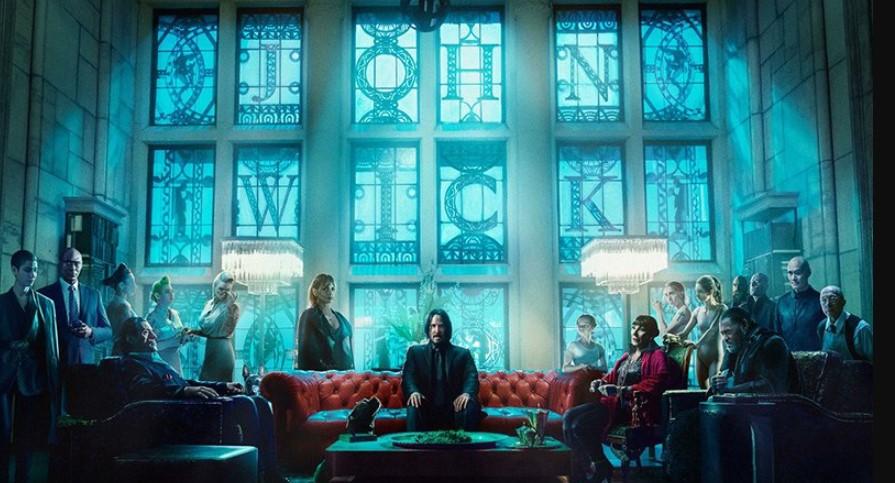 John Wick TV series The Continental coming to Starz
Executive producers on The Continental include Greg Coolidge (Wayne, Ride Along) and Kirk Ward (Wayne) who are also writing the event series and serving as showrunners. Thunder Road Pictures' Basil Iwanyk and Erica Lee, Chad Stahelski, Kolstad, David Leitch, Shawn Simmons, Paul Wernick and Rhett Reese are also serving as executive producers.
Kevin Beggs, the president of Lionsgate Television Group, teased the series to Deadline as: "What we're exploring in The Continental is the young Winston and how it came to be that he and his team of confederates found their way into this hotel which we have met for the first time in the movie franchise 40 years later. That's the arena. I won't give away more than that, but Starz really leaned into this take also, and they have been great collaborators. And how we've approached this first season is as three essentially 90-minute events which you could construe as a limited series or a limited event series."
John Wick: Chapter Four is also currently shooting in Germany, France, and Japan and is due out May 27, 2022.
(via Deadline)