Warner Bros. has released The Matrix 4 trailer and revealed the film's official title Tuesday night at CinemaCon in Las Vegas.
The official title has aptly been titled The Matrix: Resurrections.
Per Deadline, The Matrix 4 trailer, which is yet to be released, begins with Neil Patrick Harris' unknown character talking to Keanu Reeves in a near-future San Francisco.
According to the description, it appears that "Neo is trapped in a humdrum world, much like his first self in the 1999 movie. He's just not getting his surroundings."
(So it sounds as if Keanu Reeves might have returned to being "Thomas Anderson," which fits with previous rumors.)
"Am I crazy?" asks Reeves. "We don't use that word in hear," says Harris' therapist.
The footage also shows Reeves coming into contact with Carrie-Anne Moss: "Have we met?" she asks.
Footage shows a shot of blue pills spilling into a sink, as Jefferson Airplane's song, "White Rabbit," plays.
Then a shot of Neo distorting into an old man in the mirror is shown, and what is said to be a younger version of Morpheus tells Neo "time to fly" and hands him a red pill.
It's also said: "Then a lot of jumping, a lot of twists in midair, karate, and all the acrobats we expect from a Matrix movie."
Update: Another description offers: "Thomas Anderson is in therapy, having forgotten The Matrix. He meets Trinity at a coffee shop. Neither remembers one another."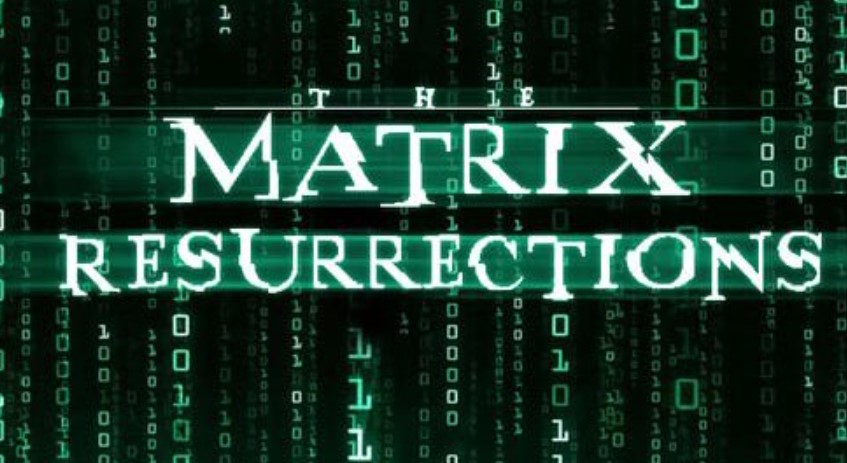 The Matrix: Resurrections has a December 22, 2021 release
The Matrix: Resurrections has a December 22, 2021 release in theaters and on the HBO Max streaming service.
Lana Wachowski wrote and directed the fourth movie, which has been said to be the last in the franchise; Lilly Wachowski is not involved.
The co-writers include Aleksandar Hemon who wrote The Lazarus Effect, and David Mitchell, who wrote the Cloud Atlas project which The Wachowskis previously adapted into a film.
In addition to Keanu Reeves and Carrie-Anne Moss, also returning for The Matrix Resurrections includes Jada Pinkett Smith as Niobe, Lambert Wilson as The Merovingian, and Daniel Bernhardt as Agent Johnson; however, it has been said Laurence Fishburne is not returning as Morpheus
Also appearing in unknown roles include Aquaman 2 villain Yahya Abdul-Mateen II, Andrew Caldwell, Priyanka Chopra, Jonathan Groff, Jessica Henwick, Ellen Hoffman, Eréndira Ibarra, Toby Onwumere, Max Reimelt, Christina Ricci, and Brian J. Smith.