With Kevin Feige's Phase 4 woke approach looking like a huge bomb, it's revealed that Marvel is open to Eternals getting released on Disney Plus.
Following Black Widow epically bombing big time and with Shang-Chi likely the next big fail, Kevin Feige offers Eternals could get released at the same time in theaters and on Disney Plus (via CBM):
"I think a theater would be my preference and [Eternals director] Chloe [Zhao's] preference," Feige explained. "We will see where we go with it."

"I love the movies. I love going to the movies," he continued. "I love making movies for people to see in a shared environment in a theater together. To us, that's what it's about. The hybrid release can also be good if you want customers to have a choice. In this case, the choice is in theaters for 45 days. Here's what I know: there's an opening weekend, and you can go see a movie."
Scarlett Johansson is now suing Disney over the Disney Plus release of Black Widow, and Shang-Chi star Simu Liu recently blasted the CEO of Disney over comments made about giving Shang-Chi an "experimental" 45-day theatrical window release before it hits digital (things like this tend to happen when things aren't going well with the movie and at the studio).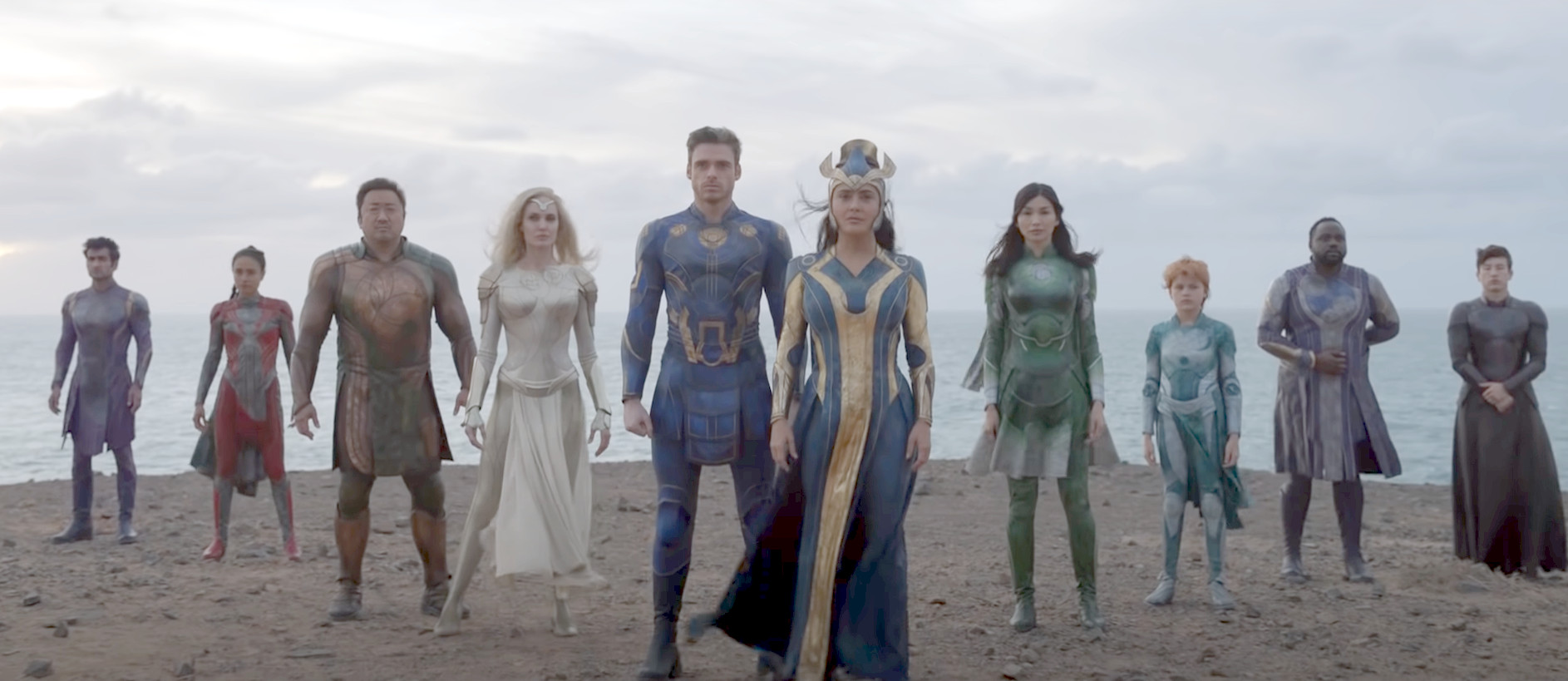 Eternals could be the next big Marvel bomb
Regarding Disney wanting to release movies on Disney Plus, Disney makes a lot more money when the flicks are purchased on its streaming service.
While less than 2% of its subscribers purchased Black Widow on Disney Plus, it managed to bring in $60 million where Disney kept $51 million of that (85%), so as I have noted previously, if we do the math, a small number of purchases can add up to big bucks for Disney.
Disney really has nothing to lose releasing their flicks on Disney Plus if they're all bombs, which every movie as of late has proven to be, and why they all are getting early digital releases.
Also worth a note is to not let all these shill sites and media kid you about the pandemic or the delta variant being to blame as people are involved in other activities in droves — it's Hollywood who is to blame for turning off its family-friendly fanbase, which makes up a majority of the audience (not the hardcore fans).
Eternals has a Nov. 5, 2021 release date.