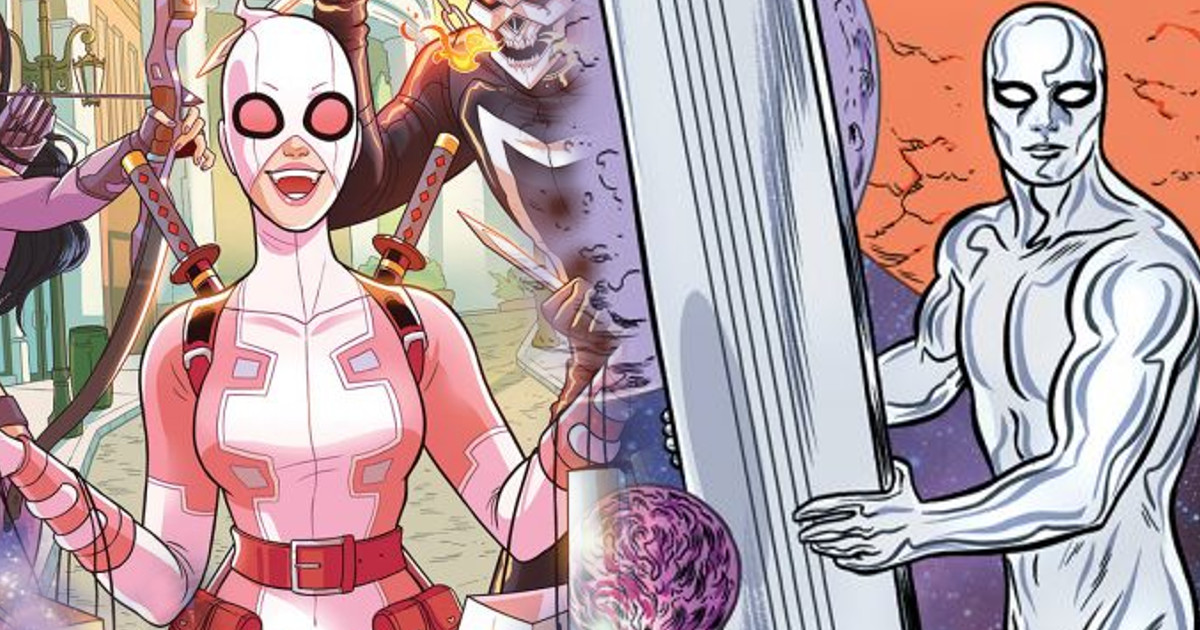 Marvel Comics continues to suffer from dwindling sales as it's looking likely that upwards of almost 30 titles will be cancelled.
Sales for April's issue reveal 28 titles have sold less than 20K, which is right around the cancellation threshold number.
I'll gladly point out that when I was promoting Abnett and Lanning's Guardians of the Galaxy and Nova that they sold a solid 35K each.
Titles with an asterisk area already cancelled as of July.
CA: Sam Wilson – #21 – 18,650
Gwenpool – #14 – 17,972
Captain Marvel – #4 – 17,893
US Avengers – #5 – 17,880
Ultimates 2 – #6 -17,350
Dr. Strange & Sorcerers Supreme – #7 – 16,887
Man-Thing – #3 – 16,199 [Mini]
Hawkeye – #5 – 16,031
Totally Awesome Hulk – #18 – 16,009
Spider-Man 2099 – #22 – 15,273
Elektra – #3 – 15,113*
Silver Surfer – #10 – 15,041
World Of Wakanda – #6 – 14,547*
Nova – #5 – 14,525*
Silk – #19 – 13,524*
Thunderbolts – #12 – 13,780*
Kingpin – #3 – 13,765*
Rocket Raccoon #5 – 13,373*
Power Man & Iron Fist #15 – 13,055*
Bullseye – #3 – 12,912 [Mini]
Star lord – #6 – 12,278*
Squirrel Girl – #19 – 11,074
Occupy Avengers – #6 – 10,296
Unstoppable Wasp – #4 – 9,780
Great Lakes Avengers – #7 – 8,370
Moon Girl and Devil Dino – #18 – 7,966
Patsy Walker AKA Hellcat – #17 – 6,943*
Mosaic – #7 – 5,876*
On the fence:
Ms. Marvel – #17 – 20,881
(h/t to Reddit)