Netflix has released the premiere date for the upcoming series, The Chosen One, from Mark Millar and Millarworld which is based on the American Jesus comic book.
"We've got a release date at last for THE CHOSEN ONE and you can get all the details in the poster below, a trailer coming soon," Millar announced in his e-mail newsletter. "This is the adaptation of the three American Jesus books I created with artist Peter Gross, and the Gout Brothers have brought it to life down in Mexico, the little baby Jesus taken here for his own safety as the forces of darkness are out to find him. His mother just wants him to live a normal life… but then fate intervenes and his cover is blown. If you've read the books you'll know what happens next."
The poster reveals The Chosen One gets released on August 16 on Netflix.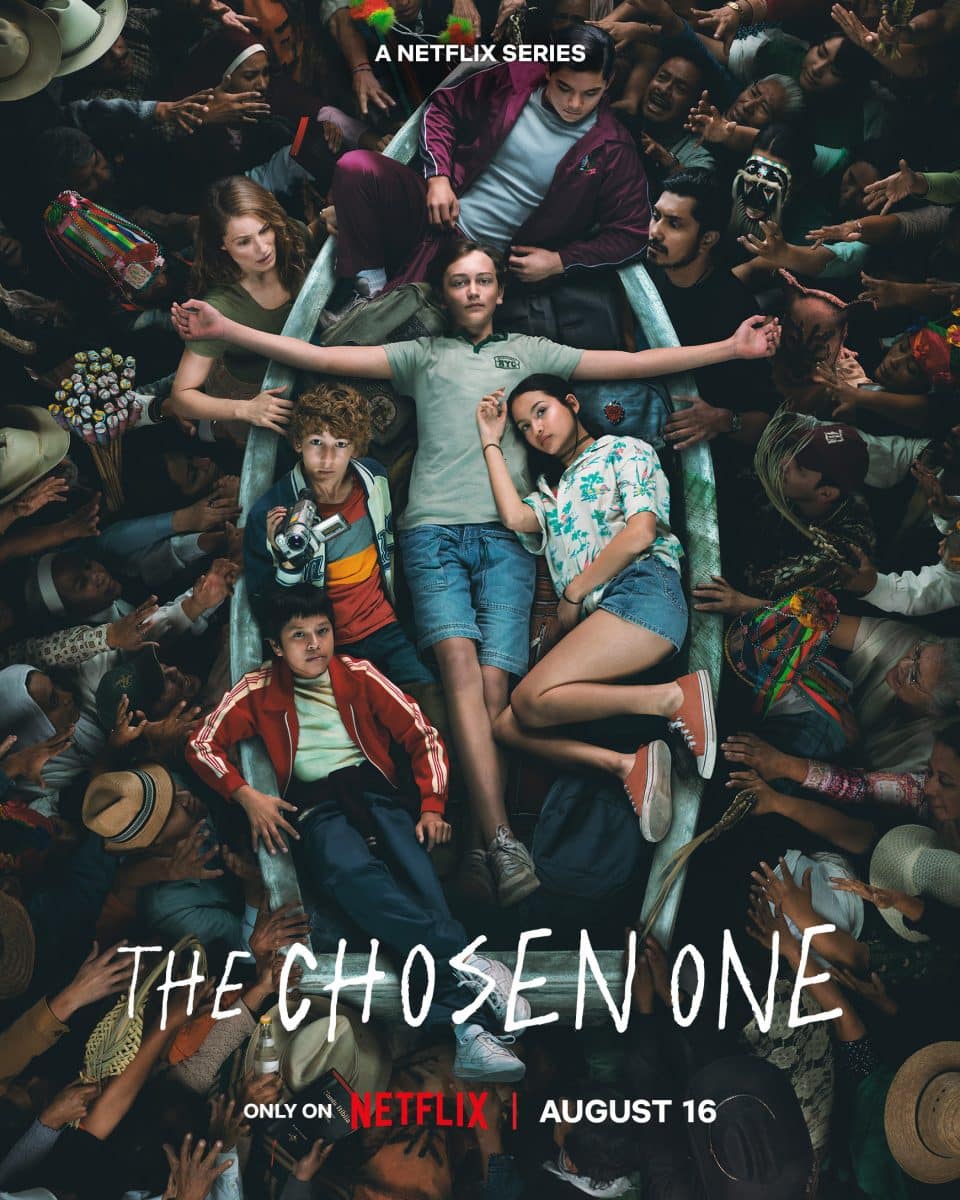 What is The Chosen One About?
After surviving a freak accident, Jodie, a twelve-year-old boy from Santa Rosalia, Baja California Sur, discovers he's the returned Jesus Christ. He can turn water into wine, make the crippled walk… he can even raise the dead. How will he deal with his destiny and lead the world through a conflict that's been thousands of years in the making?
This Mexican production starring Bobby Luhnow, Dianna Agron and Tenoch Huerta, among others, takes place on natural settings in the state of Baja California Sur, integrating deeply local elements and traditions in an original way that enhance and contextualize the graphic work of Mark Millar and Peter Gross in Mexico.
Everardo Gout is the director, with the cast also including Lilith Curiel, Juanito Anguamea, Jorge Javier Arballo, Alberto Pérez-Jacome, Patricio Serna Meza, Carlos Bardem, Alfonso Dosal, Sofía Sisniega, and Eileen Yáñez.
The writers include Jorge Dorantes, Kevin Rodriguez, Iturri Sosa,  Tina de la Torre, Everardo Gout, and Leopoldo Gout.
Executive producers are Stacy Perskie, Stephanie "Tuty" Correa, Everardo Gout, Leopoldo Gout, and JJrge Dorantes.