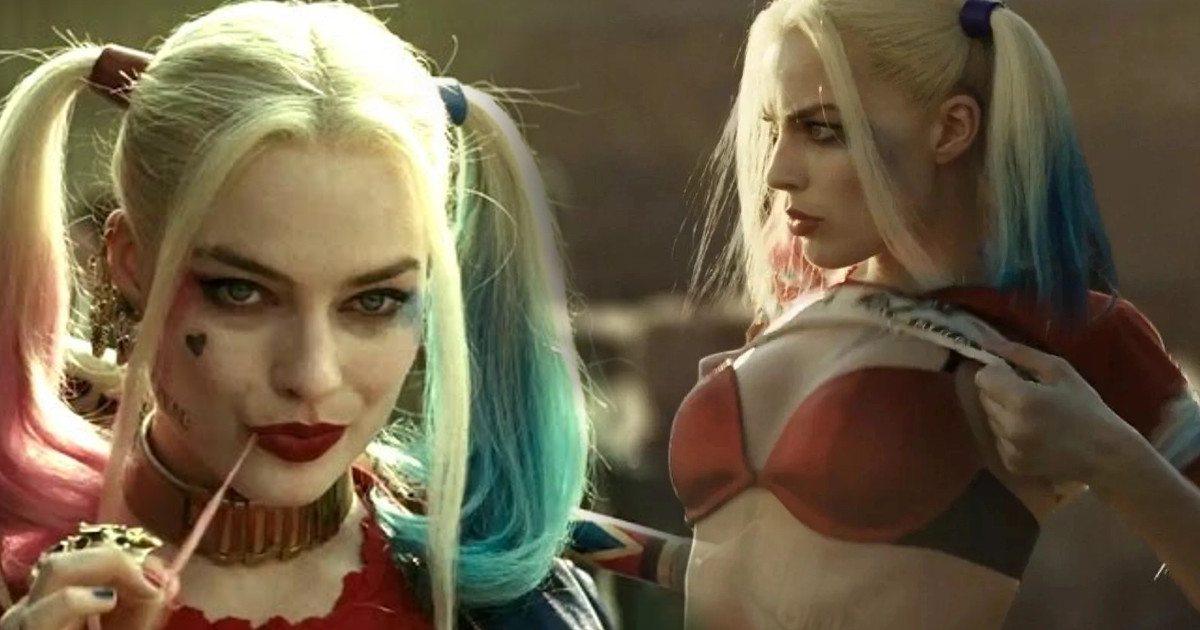 Leave it to the magic of Hollywood to transform the sensational Margot Robbie into the less than sensational Queen Elizabeth I.
Margot Robbie, who played the sexy Harley Quinn in Suicide Squad, was spotted on the set of her latest movie, Mary Queen of Scots, where make-up transformed the 27-year-old Australian actress into the Queen of England who beheads her 44-year-old cousin for conspiring against her.
Margot Robbie can be seen with wild curly red hair, an exaggerated forehead, and wearing all-black Tudor outfit.
Margot Robbie is set to return as Harley Quinn in Gotham City Sirens. A sequel for Suicide Squad is also in the works.
Mary Queen of Scots has a 2018 release and also stars Saoirse Ronan as Mary Stuart, David Tennant, Jack Lowden, Guy Pearce and Gemma Chan.