Last week Marvel Studios announced the official cast for the Captain Marvel movie, which included the surprise return of Lee Pace.
As we all know, Ronan lost the dance off – bro – to Star-Lord in Guardians of the Galaxy.
However, Captain Marvel is more or less a prequel to the MCU as it's set in the 1990s, which explains the return of Ronan as the movie will involve both the Kree and the Skrulls.
NBC New York caught up with Lee Pace who couldn't say much, but did say he is excited.
"I know nothing. I don't know anything," Lee Pace said with a laugh to NBC New York. "I wish I could tell you all the secrets, but I don't know all the secrets [laughs]."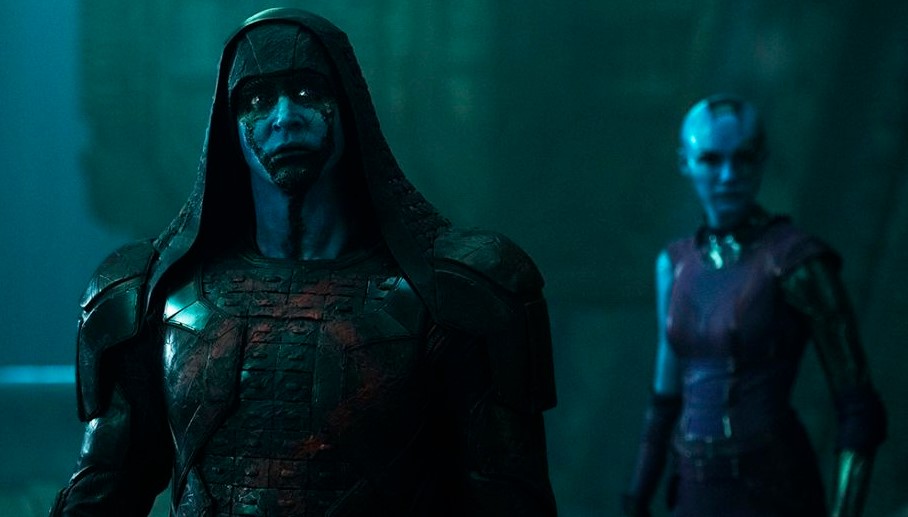 Lee Pace did go on to confirm he is in the movie.
"That is true," Pace said. "I'm excited to be back."
In addition to Lee Pace, two surprise additions to Captain Marvel also include the return of fellow Guardians of the Galaxy actor Djimon Hounsou as Korath, and for the first time since The Avengers movie, Clark Gregg returns to the MCU as SHIELD agent Phil Coulson.
Here is a description of the movie:
Based on the Marvel comic character first appearing in 1968, the story follows Carol Danvers as she becomes one of the universe's most powerful heroes when Earth is caught in the middle of a galactic war between two alien races. Set in the 1990s, "Captain Marvel" is an all-new adventure from a previously unseen period in the history of the Marvel Cinematic Universe.
Captain Marvel has a March 8, 2019 release directed by he writing/directing team of Anna Boden and Ryan Fleck also starring Brie Larson as Carol Danvers, Samuel L. Jackson, Ben Mendelsohn, Lashana Lynch, Gemma Chan, Algenis Perez Soto, Rune Temte, McKenna Grace and Jude Law.