Yesterday saw it reported that Andrew Lincoln is leaving The Walking Dead, and now it's said that Lauren Cohan is exiting the series.
Both Andrew Lincoln and Lauren Cohan are said to be getting phased out of The Walking Dead during Season 9 as they are only appearing in six episodes next season.
Lauren Cohan recently signed with ABC for the new Whiskey Cavalier TV series.
While some Hollywood news outlets reported that the actors are still in negotiations, it's said that Lauren Cohan's renegotiation with AMC on a new deal have went south. Lauren Cohan recently asked for pay that was the equivalent to her male counterparts, which saw her hold out of resigning for The Walking Dead Season 9. This is when she signed on for Whiskey Cavalier with ABC, which is set to debut midseason, so Lauren Cohan is required to film--meaning no more The Walking Dead.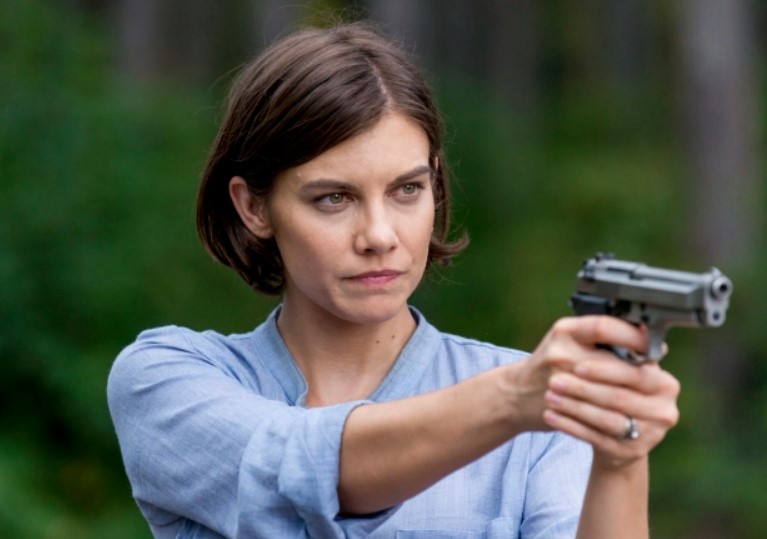 With Andrew Lincoln and Lauren Cohan leaving the show, AMC has turned to Norman Reedus to take over the reins. It's been reported by multiple outlets that Norman Reedus has signed a new deal worth a whopping $20 million, as his contract also expired following Season 8.
The move is a big departure from the comics as Daryl Dixon isn't even a part of the Robert Kirkman The Walking Dead comic book storyline, and Rick, Carl and Maggie are still main characters. 
Kirkman is actually suing AMC over monies allegedly owed, and now we see AMC is killing off all the comic book characters. Is it related or just coincidence?
The Walking Dead Season 9 will also have a new showrunner as Scott Gimple will take a backseat, with long time TWD writer Angela Kang taking over. Scott Gimple has been announced to be the Chief Content Officer of The Walking Dead universe at AMC.