This past Wednesday saw SYFY premiere their Superman prequel series, Krypton Season 2, but unfortunately, the ratings aren't too super and are substantially down from the Season 1 premiere as they are at the lowest level for the show.
While the Season 1 premiere brought in a .4 rating with 1.319 million people tuning in, the Krypton Season 2 premiere only brought in a .11 rating with 480k viewers tuning in.
The Season 2 numbers are also less than the Season 1 final episode which brought in a .1 rating with 560k viewers.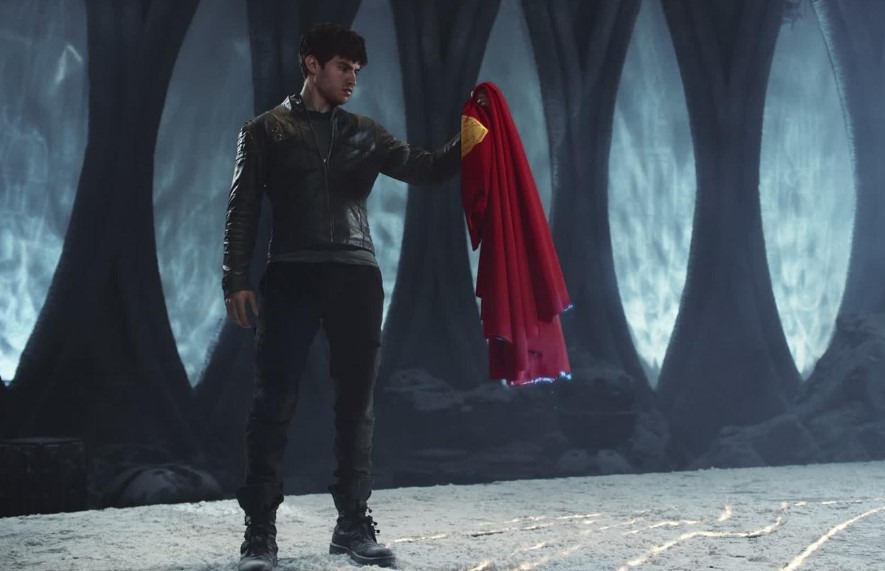 Could Krypton get canceled?
SYFY recently canceled the Russo brothers' Deadly Class which also averaged a .1 rating, but the series only brought in around 390K viewers, so if Krypton's numbers continue to decline there could be cause for concern.
What could save Krypton is that it usually gets a large boost from DVR viewings, upwards of 3x its live viewing audience. In addition, the show is developed by Warner Bros. who also recently announced plans for a Lobo spinoff series, so it appears as if Krypton will be sticking around.
If things do go south at SYFY, there is always the chance Krypton and Lobo could make their way onto the DC Universe app, as Season 1 can be found on the streaming service. Still another possibility is that the DC Universe app could get folded into AT&T's WarnerMedia streaming service, with Krypton and Lobo airing there.
Regarding the Krypton Season 2 premiere, I wasn't overly impressed with the episode, and I don't like the look of Lobo at all. I'll be surprised if the Lobo spinoff is a success.
Check out the Krypton ratings below.
Krypton Season 1 and 2 ratings (updated):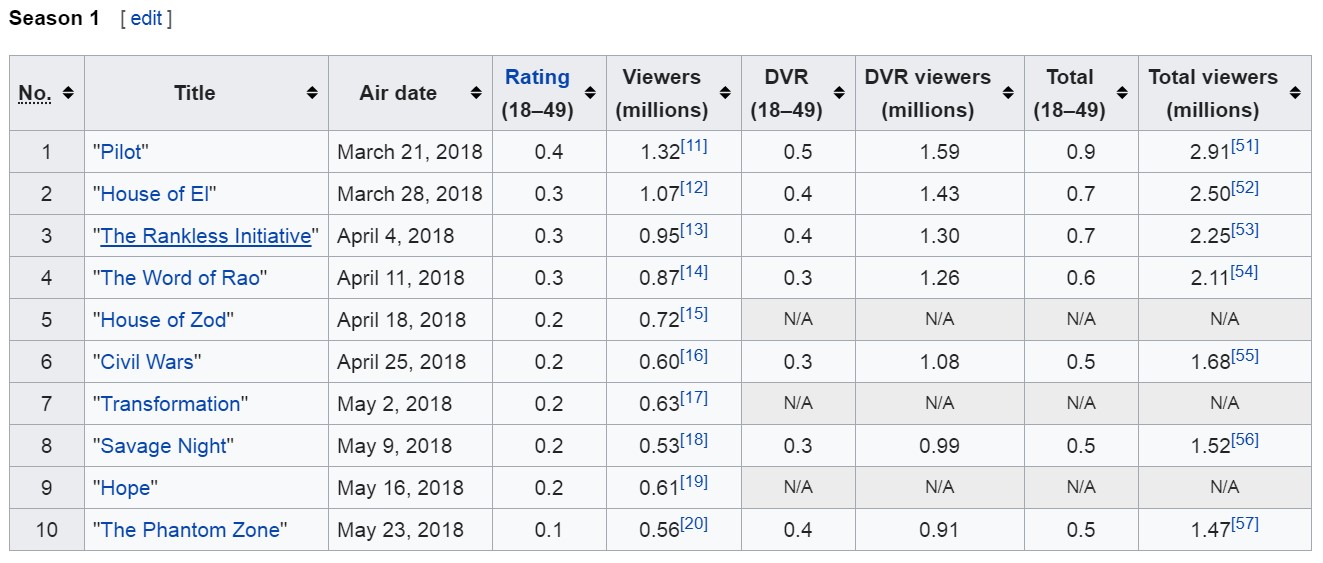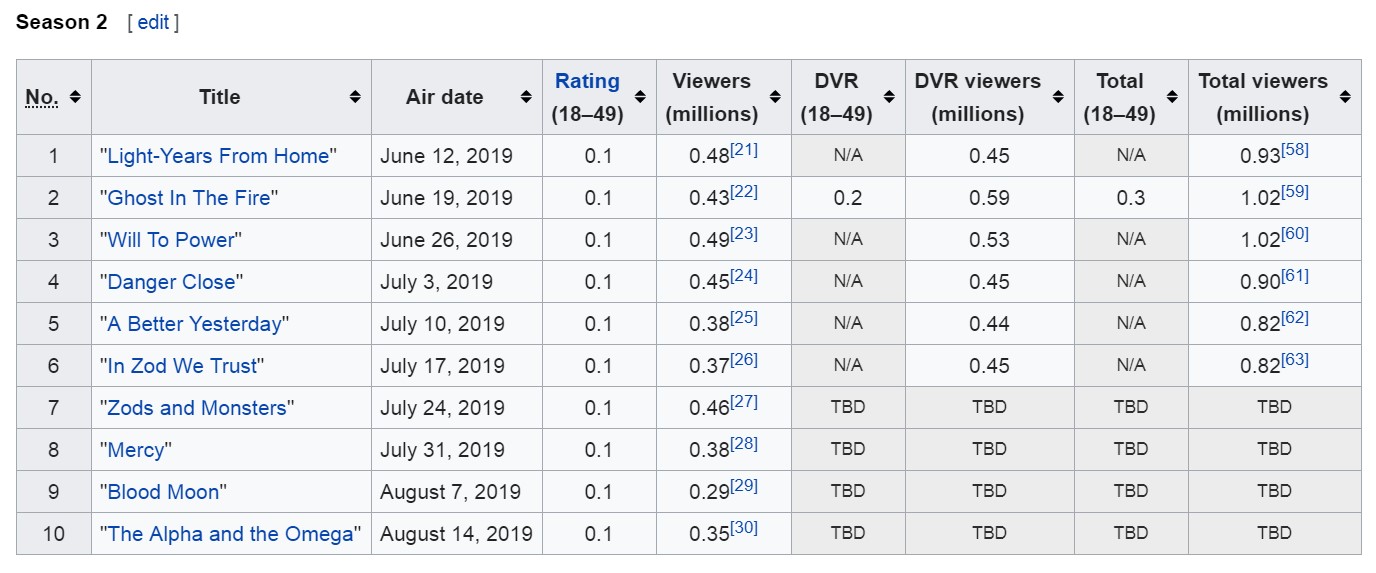 (via WIKI)