The Main Man himself debuts in SYFY's Krypton Season 2, with a new poster released and a behind the scenes video that also features a look at Brainiac, Zod, and Doomsday.
The poster teases that it's a "bad day to be a superhero." The end of Season 1 saw Zod change the timeline and stand triumphant as the leader of Krypton. Likewise, Doomsday was unleashed and Brainiac looks to still be scheming in addition to however Lobo is involved, so Seg-El needs to be a super man as he takes on the position of the leader of the resistance. Check out more in the following video, and the trailer has also been released.
Krypton Season 2 premieres June 12 on SYFY.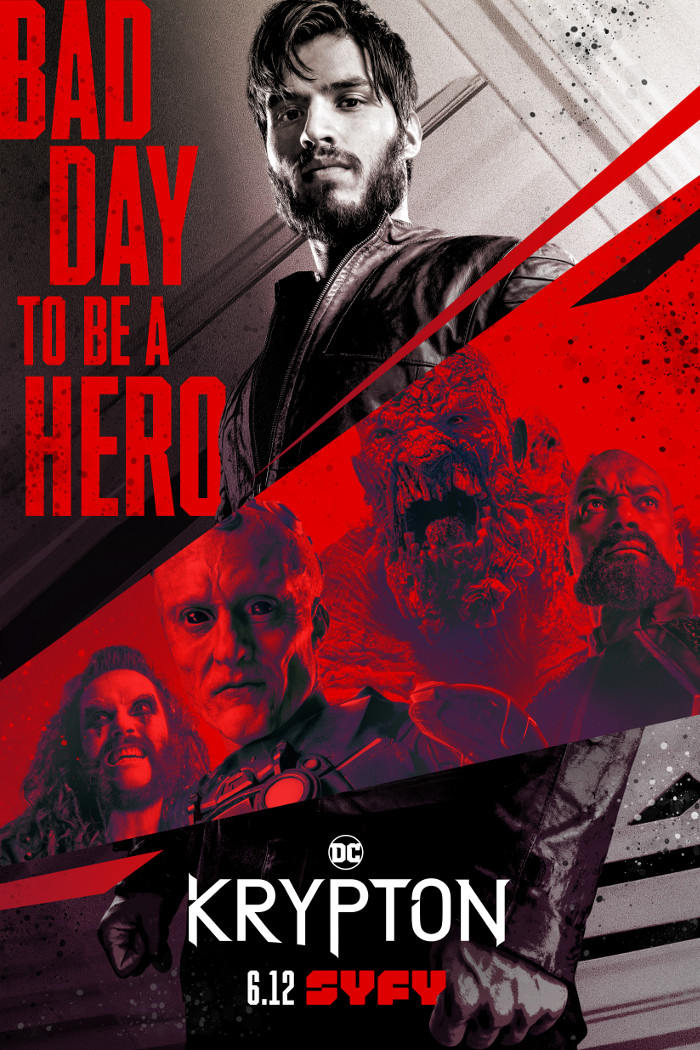 What if Superman never existed? Set two generations before the destruction of Superman's home planet, KRYPTON follows Seg-El (Cameron Cuffe), the legendary Man of Steel's grandfather, as a young man who fights to save his home planet from destruction. Season 2 brings us back to a changed Kandor, locked in a battle over its freedom and its future. General Dru-Zod (Colin Salmon) is now in control. He's on a ruthless mission to rebuild Krypton according to his ideals and to secure its future by conquering the universe. Faced with a bleak outlook, our hero, Seg-El, attempts to unite a dispersed group of resisters in an effort to defeat Zod and restore hope to their beloved planet. Their chance at redemption is threatened however, by their opposing tactics, shifting alliances and conflicting moral boundaries – forcing each of them to individually determine how far they're willing to go in pursuit of a better tomorrow.
KRYPTON is from Warner Horizon Scripted Television and is executive produced by David S. Goyer (Man of Steel, Batman v Superman: Dawn of Justice, The Dark Knight Trilogy) through his Phantom Four banner, alongside Cameron Welsh (Constantine, The Last Ship), who serves as showrunner. Based on the DC characters created by Jerry Siegel and Joe Shuster.