A wild rumor has hit the net offering that if Kraven the Hunter makes his way into the MCU, his origin will be vastly different than the comics with ties to Black Panther.
The rumor comes from Boss Logic, who normally doesn't post rumors, but is known for all the stellar comic book fan art, so perhaps it's legit.
According to the rumor, which Boss Logic notes to take with a grain of salt, a source has filled them in that Kraven will be from Wakanda from a tribe that no longer exists who has been exiled by the Wakandan royals. It is stated the idea is on the table (so it could be just an idea floating around Marvel).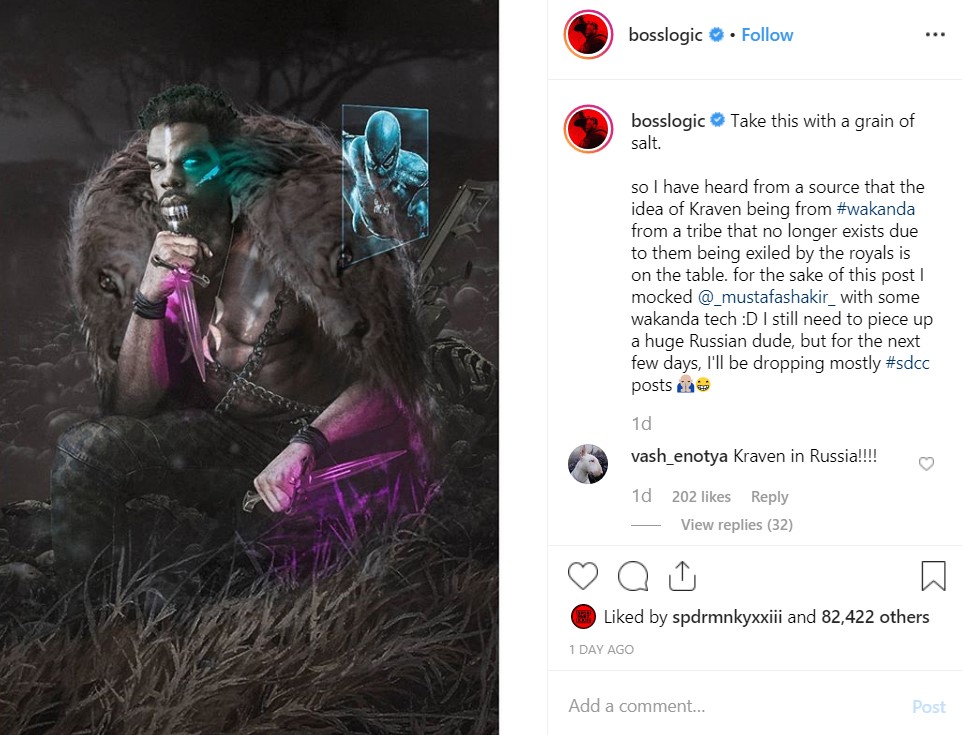 Kraven in the MCU could be good news
What the rumor may also mean, which is good news, is that Spider-Man will be sticking around the MCU, as there is talk of the character returning to Sony if Far From Home doesn't make a billion dollars.
The Kraven rumor also being legit implies that additional Spider-Man spinoff characters will be a part of the MCU. A while back there was a report that stated Sony wants their Spider-Man spinoff universe and characters attached to MCU and even the Avengers, so this rumor of Kraven being connected to Black Panther fits with that report (it's also been said Feige wants to use Norman Osborn).
It is also known Sony is developing a Kraven movie, with the writer previously confirming it will feature Spider-Man; so possibly it will be within the MCU, perhaps as a Spider-Man 3.
In the comics, Kraven is Sergei Kravinoff, a Soviet immigrant, and the son of an aristocrat who fled to the United States, who is a big game hunter and hunts Spider-Man.
Assuming the Kraven MCU Black Panther Wakanda ties rumor is legit, it appears as if Marvel Studios will be replacing Kraven with a black dude.