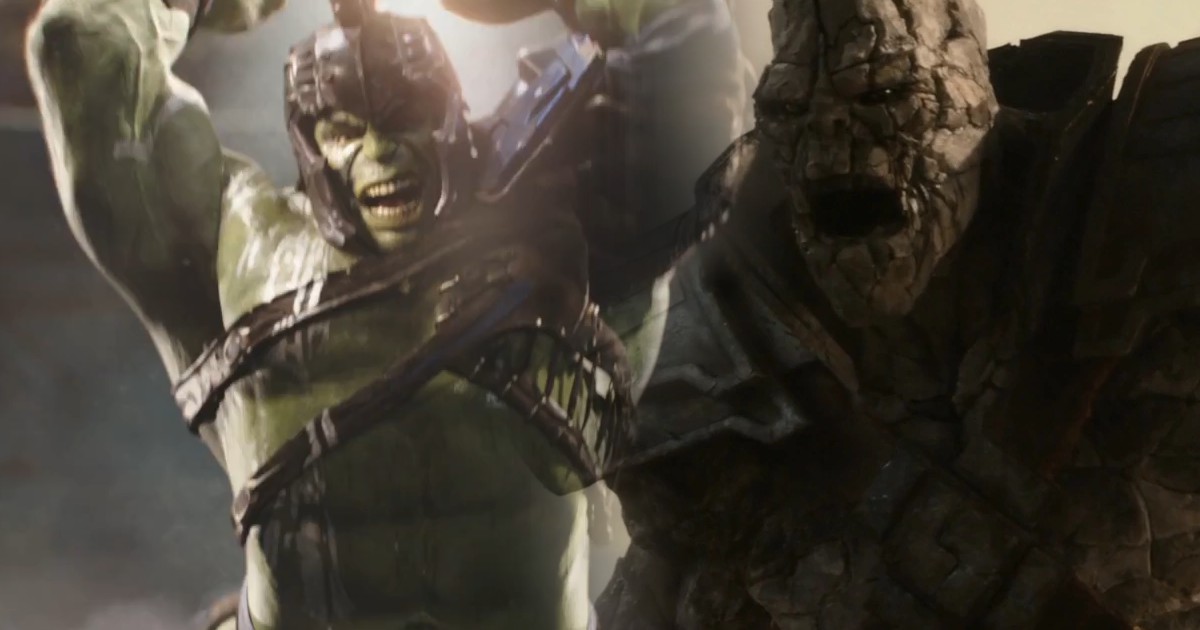 Yes! We have Korg for Thor: Ragnarok!
Korg, who was a prominent character in the Planet Hulk comic book storyline will befriend Thor in the gladiator arena.
Thor: Ragnarok director Taika Waititi fills in EW.com details–including that he will be playing Korg!
"Obviously, being made of rocks, we wanted somebody like The Rock to play him, but there wasn't enough chicken or salmon in Australia to sustain he and Chris," joked Waititi at a Monday press event at Marvel's Los Angeles office. "I never thought I'd be playing the most lovable character in the film."

"We wanted to change the idea of what a hulking guy made of rocks could be," he shared. "He's huge and heavy, but with a light soul. We wanted to make him funny and a relatable entry point into this world. And Thor needs friends."
Further details for Korg include that he is in the arena because he attempted to start a revolution. Upon meeting Thor, Korg jokes, "I tried to start a revolution, but I didn't bring enough pamphlets."
Let's hope there is more of the Warbound in Thor 3!
Update: Miek is confirmed for Thor: Ragnarok.
Thor: Raganarok has a November 3, 2017 release directed by Taika Waititi starring Chris Hemsworth as Thor, Mark Ruffalo as Hulk/Banner, Tom Hiddleston as Loki, Idris Elba as Heimdall, Cate Blanchett as Hela, Tessa Thompson as Valkyrie, Jeff Goldblum as Grandmaster and Anthony Hopkins as Odin.
In Marvel Studios' Thor: Ragnarok, Thor is imprisoned on the other side of the universe without his mighty hammer and finds himself in a race against time to get back to Asgard to stop Ragnarok—the destruction of his homeworld and the end of Asgardian civilization—at the hands of an all-powerful new threat, the ruthless Hela. But first he must survive a deadly gladiatorial contest that pits him against his former ally and fellow Avenger—the Incredible Hulk! "Thor: Ragnarok" thunders into U.S. theaters on November 3, 2017.