Melissa Benoist will voice Teela in Kevin Smith's Masters of the Revolution He-Man series coming to Netflix, replacing Sarah Michelle Gellar.
The series is a sequel to Masters of the Universe: Revelation which was released in 2021 and caused a big controversy among Smith and the fans.
Mattel made the announcement Wednesday.
"On the heels of our 40th anniversary, He-Man is more prevalent in pop culture than ever before, which is why we're especially excited to bring the force that is Melissa Benoist into the fold," said Fred Soulie, Senior Vice President and General Manager at Mattel Television. "Melissa already exemplifies every aspect of Teela's formidable personality, and we know that she will continue to showcase the same heart as she did in Supergirl, providing audiences with a new iteration of a classic character synonymous with strength and heroism."
Melissa Benoist is known for playing DC's Supergirl on The CW and her husband is Chris Wood who provides the voice of He-Man (and who also played Mon-El in Supergirl). Benoist also worked with Kevin Smith in Jay and Silent Bob Reboot and Clerks III. Mark Hamill also returns as the villainous Skeletor, and William Shatner has an unknown role.
"I jumped at the opportunity to work alongside my friend, Kevin Smith and join the Revolution family as another bold and fearless heroine," Benoist said. "I look forward to sharing the next evolution of Teela's story with fans."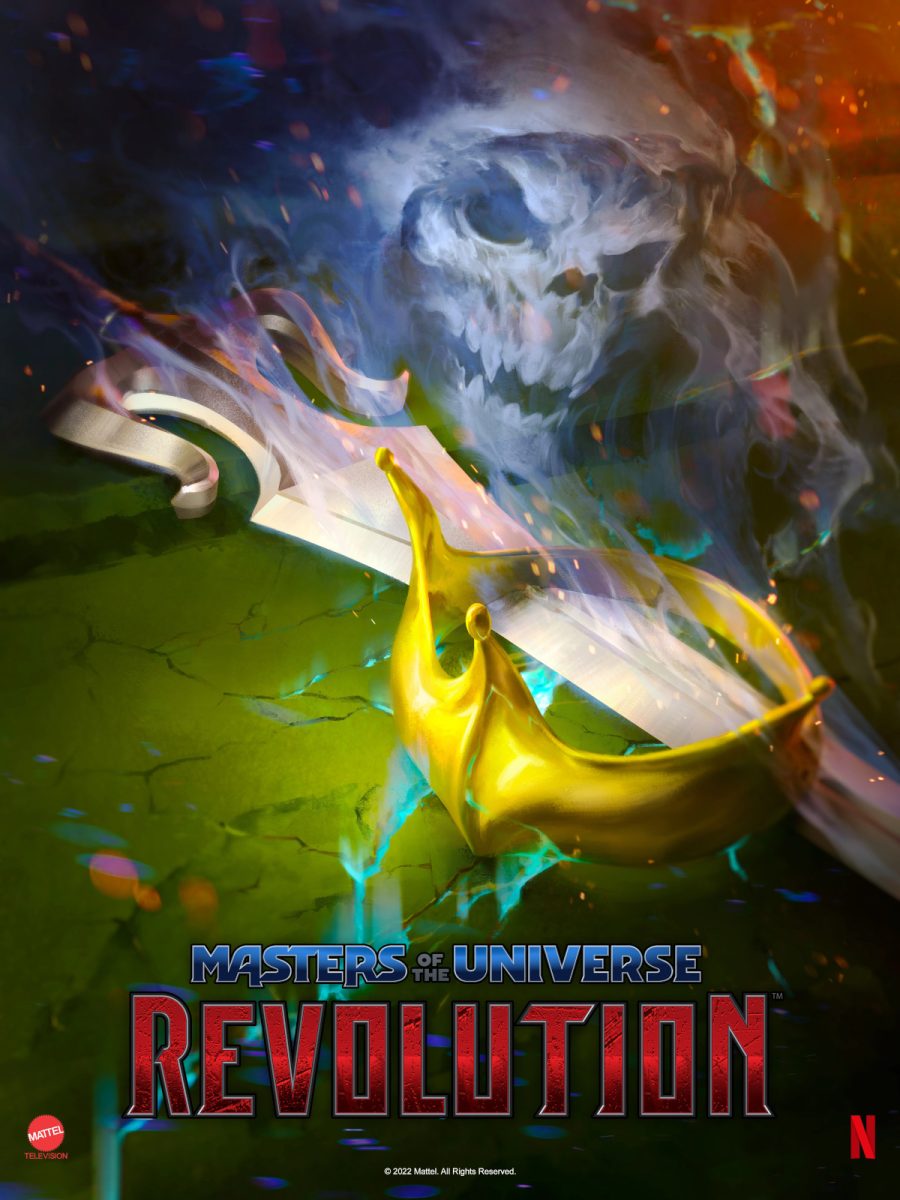 What is Masters of the Universe: Revolution about on Netflix?
Masters of the Universe: Revelation will be released on Netflix in 2024 and is the next epic chapter in the battle for Eternia. It is a standalone story that takes place after the events in Revelation.
Masters of the Universe: Revolution is an all-new story that brings the focus to He-Man vs. Skeletor like you've never seen them before. It's technology versus magic as He-Man and the heroic warriors face the forces of Skeletor and a deadly threat to the Planet.
Kevin Smith is the executive producer along with Rob David who writes and produces Netflix's He-Man and the Masters of the Universe animated series, and Ted Biaselli, Christopher Keenan, and Frederic Soulie.
Mattel Television is producing, with Powerhouse Animation returning as the animation studio that is also the animation studio behind Castlevania: Nocturne.
In Revelations, the end of the season showed Skeletor in the final episode on Snake Mountain, where Skeletor rages at Tri-Klops and his tech cultists for abandoning him, so Skeletor attempts to destroy their Motherboard; however, the Motherboard comes to life and begins assimilating Skeletor, revealing itself to bear a Horde insignia.
Long story short, in He-Man lore, Hordak is the leader of the Horde who is actually the villain of the She-Ra series and is known for various cybernetic characters.